What is zucchini | Benefits of zucchini | Zucchini recipes
Zucchini or courgette is widely used in various culinary menus from preparing healthy soup to noodles. Apart from this, there are various health benefits of zucchini. In this post you will learn what is zucchini , its botanical significance, how to store zucchini , various health benefits and many more.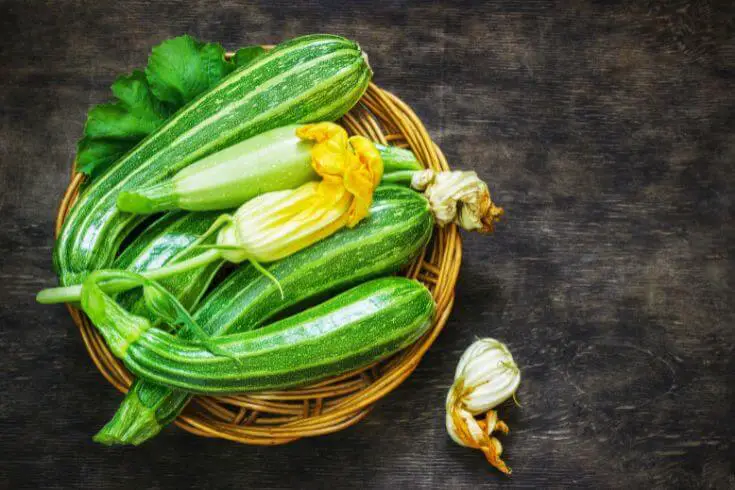 What is zucchini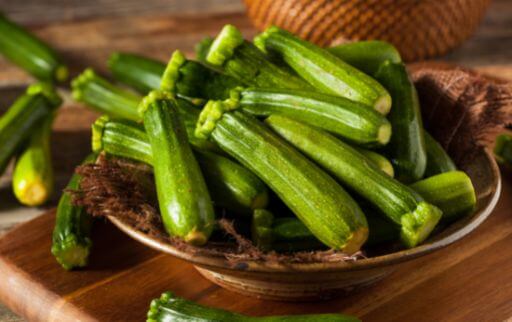 Zucchini also known as courgette is one of the popular summer squash. It is soft, sweet and usually dark or light green in colour. The flavour of zucchini is very mild and can be eaten with the skin.
Though its length is under 8 to 10 inches or 15 to 20 cm it can grow more than 3 feet or 1 meter in length when they mature.

History of zucchini
Though like all other squash Zucchini has its ancestry in the Americas. But it is believed zucchini was first introduced in Italy in the first decade of the 19th century but later Italian immigrants probably first cultivated it in the United States in the second decade of the 19th century.
Later it becomes popular in different regions of the world with different names.
The name zucchini is mostly used in America, Australia, Canada and New Zeeland. Similarly, the name courgette is famous in British, Hiberno, Malaysian,
Botanical Significance
Zucchini, is a summer squash in the Cucurbitaceae plant family, alongside melons, spaghetti squash, and cucumbers.
It is a vining herbaceous plant whose fruit is harvested when its immature seeds and epicarp (rind) are still soft and edible
Although zucchini is often considered a vegetable, it is botanically classified as a fruit. It occurs in several varieties, which range in colour from deep yellow to dark green.
What is called zucchini in Hindi



Just like this squash variants are popularly known as courgettes in French and zucchini in Italian. This is also known as in Hindi.
You May Like
Benefits of Zucchini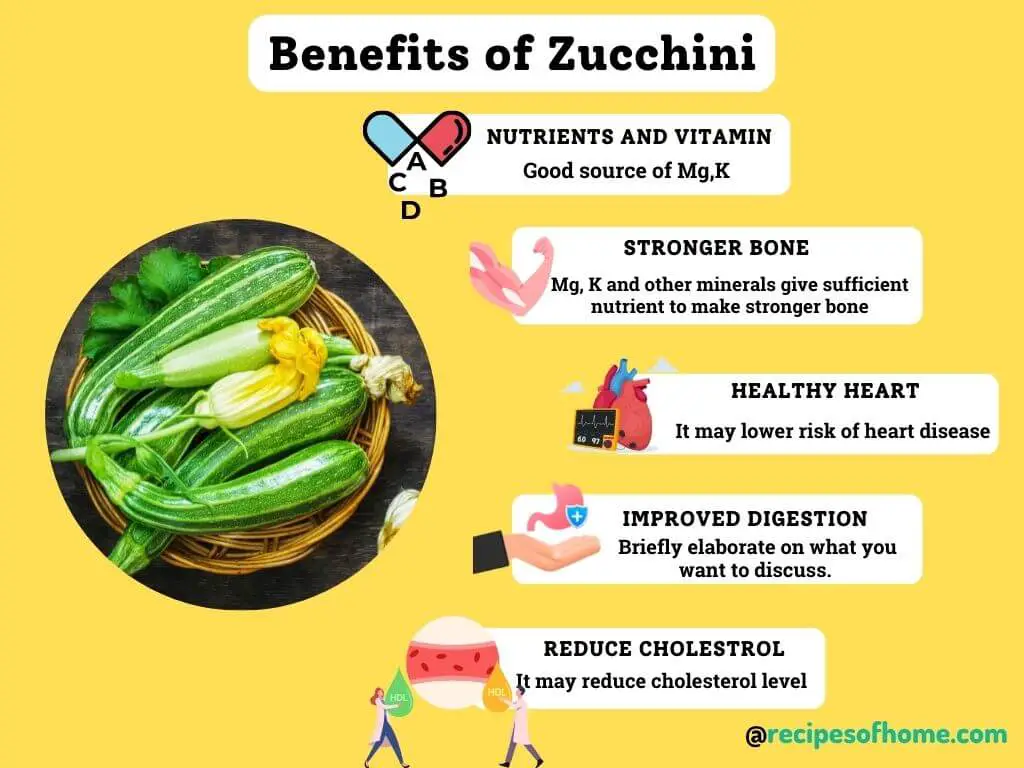 Zucchini is rich in plant compounds, vitamins, and minerals for example magnesium, potassium
It may offer several health benefits, ranging from improved digestion to a lower risk of heart disease, and lowering cholesterol.
It may aid your bones, thyroid, and prostate. If you want you can add courgette to your diet today
What is the difference between zucchini and cucumber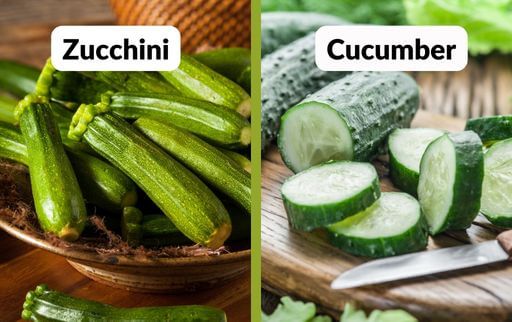 If you place both zucchini and cucumber side by side, then it is very hard to differentiate between Zucchini & Cucumber you may confuse about deciding which one is what. Because of appearance they look almost similar to dark green skin, and have long, cylindrical shapes.
Even though there is some difference between them, check out below.
Type of Family : Though there are similarities in appearance they belong to different families. Cucumbers belong to the gourd family while zucchini belongs to the Cucurbita family.
Feeling from Touching : When you touch a cucumber, it feels cool and softer and a little bumpy on its surface. Whereas zucchini feels rough, and dry and typically smoother surface.
Taste :

Cucumbers have a fresh taste and are juicy due to their high water content. On the other hand, zucchinis have a heartier flavour and may even tend to be slightly bitter. When cooked zucchini softens but cucumbers will maintain a slight crunch.
How to store zucchini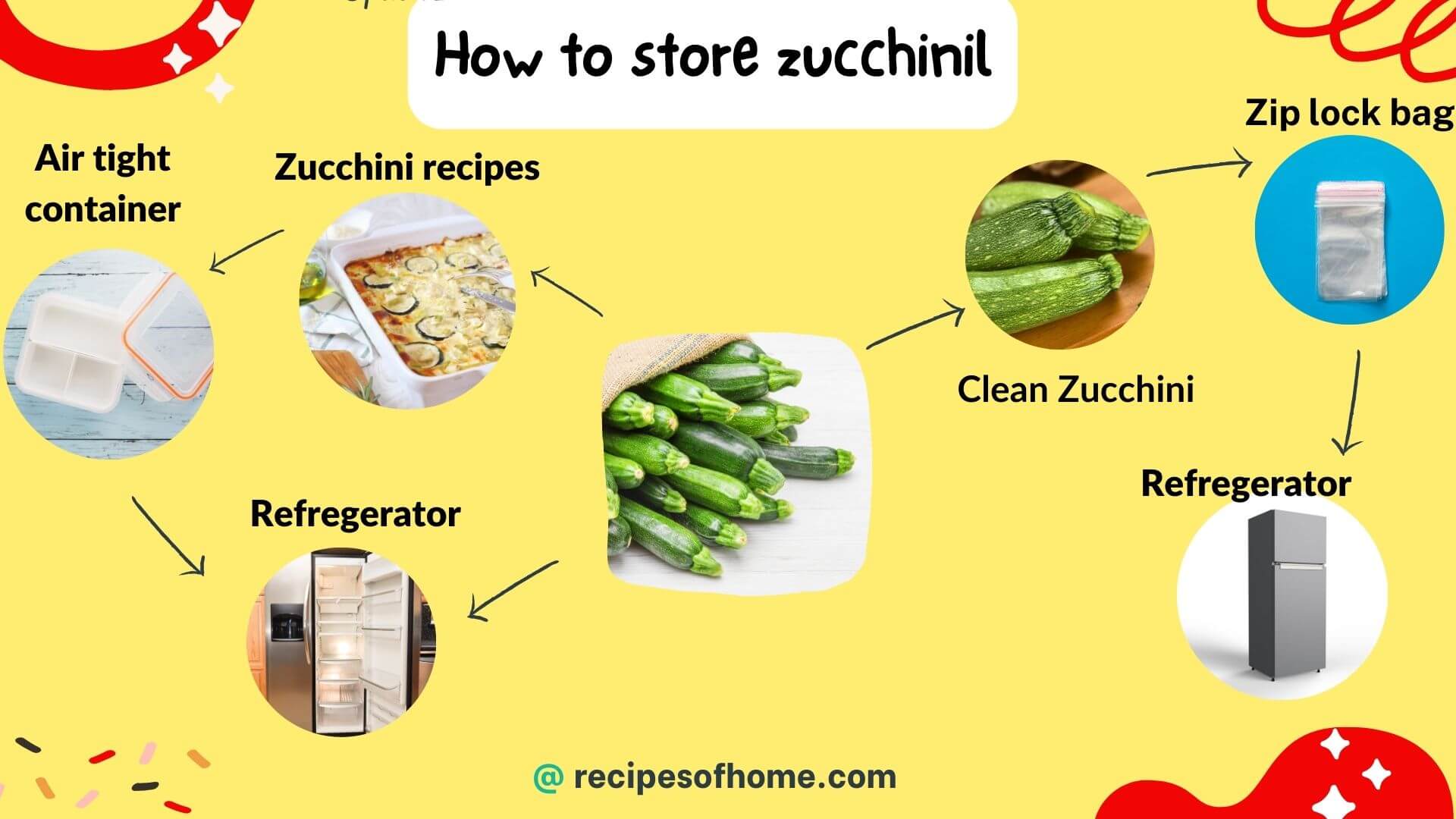 After cooking zucchini recipes if you don't store zucchini properly it can easily damage.
For cooked zuchini recipes keep them in an airtight container and safely store them in the refrigerator for at least 1 to 2 days.
But if you want to store raw courgettes you can safely store them in a ziplock bag in a freezer for up to 3 to 4 days.
Before using them in your recipe first keep them out of the refrigerator and stay them at normal temperature, then cut both ends and peel zucchini's skin properly because it tastes bitter.
Zucchini recipes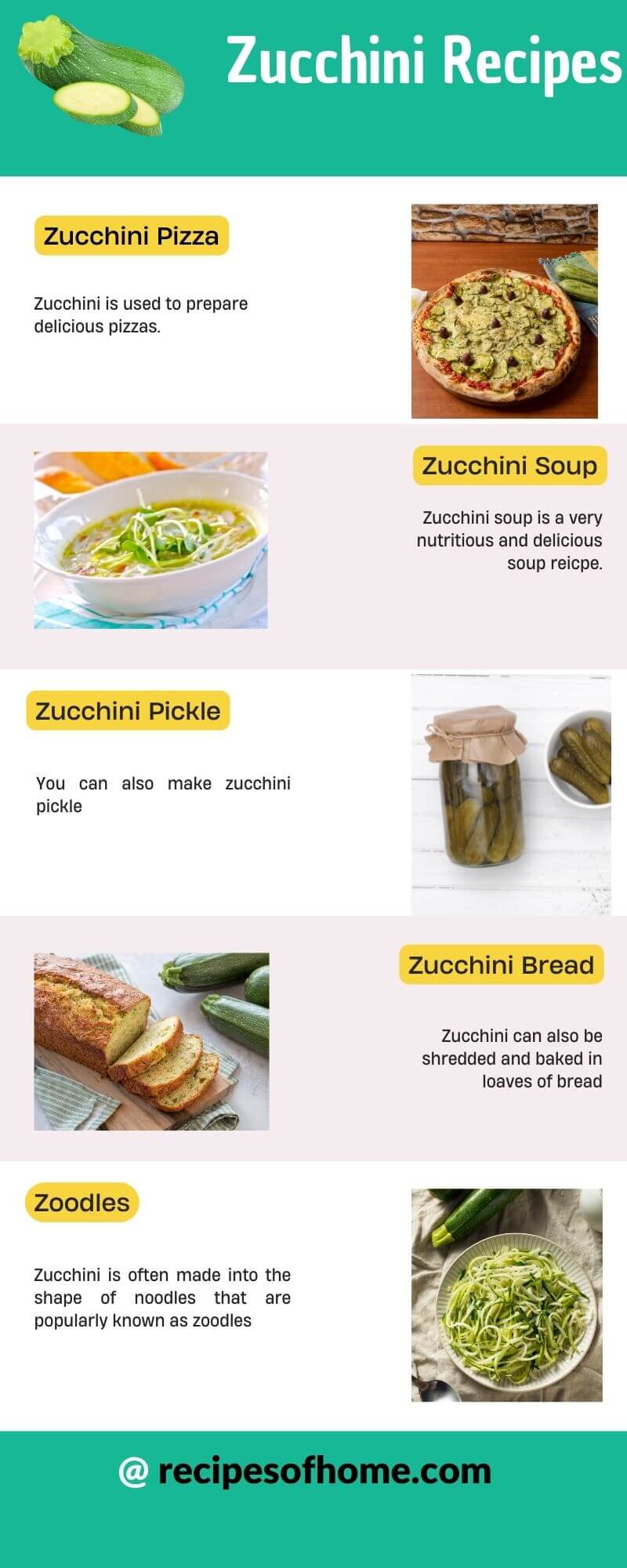 Zucchini is used in many delicious recipes of pizzas and soups. Zucchini can be grilled adding olive oil and spices to prepare an interesting side dish. This vegetable is also used to make pickles.
Apart from being chopped and used as vegetables, zucchini is often made into the shape of noodles that are popularly known as zoodles. Zucchini can also be shredded and baked in loaves of bread and muffins.