What is pearl millet | Benefits of bajra | Millet recipes
Pearl millet is one of the major millet grains in India. In India, pearl millet is popularly known as Bajra. In this article we will help you to know all about pearl millet like it's the origin, botanical name, state-wise name of bajra, various benefits of bajra and a few popular millet recipes.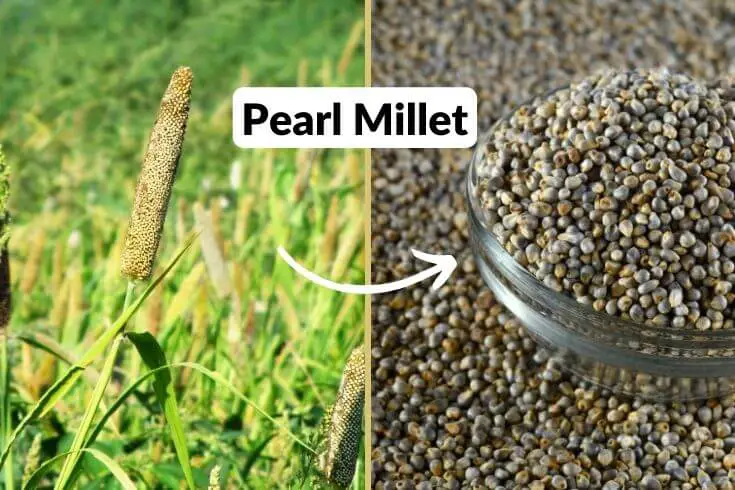 What is pearl millet



Pearl millet also known as Pennisetum glaucum or Bajra is one of the widely grown types of millet in India. The seeds or grains are small, round, and golden yellow. It is usually used for hay, pasture, seed crops, and food.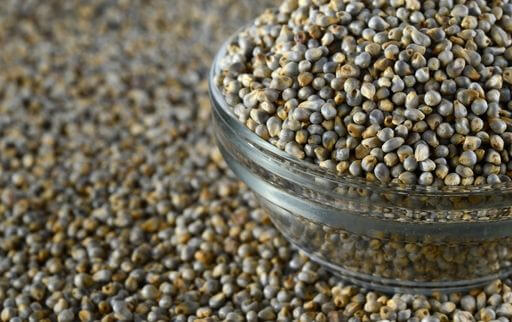 Pearl Millet is one of the oldest cultivated crops since pre-historic times and ranks as the sixth most important grain in the world. It is a cereal crop grown at a very large scale in India
Origin of pearl millet



According to some archaeobotanical researchers, pearl millet was first introduced in the Sahel region of northern Mali from West Africa between 2500 and 2000 BC.
Later it becomes popular in India between 1500 and 1100 BCE.
As Bajra can grow easily on high salinity soils or low pH soil. It is one of those cereal crops which can easily survive in difficult weather conditions.
Bajra is widely cultivated in Rajasthan, Tamil Nadu, Karnataka, Gujrat, and Uttarpradesh from which Rajasthan is the top producer of pearl millet which helps India to become the largest producer of Bajra.
Botanical name of bajra



Pearl millet, is a type of millet in the Poaceae family. These can be nearly white, pale yellow, brown, grey, slate blue or purple. The height of the plant ranges from 0.5 – 4 m.
You May Like

What is pearl millet called in different states
Pearl millet or bajra is very popular in various regional names among different states. Here you will know different names of bajra.
Pearl millet in Hindi
Millet is called bajra in hindi, especially in north indian states like Uttar Pradesh, Rajasthan, Bihar, Madhya Pradesh etc.

Pearl millet in Tamil
Millet is popularly known as Kambu in tamil.


Pearl millet in Telugu
Pearl millet is called Sajjalu in telugu.
Pearl millet in Malayalam
In Malayalam pearl millet is also called Kambu.
Millet in Kannada
In kannada it is popularly known as Sajje.

Pearl millet in Marathi
Pearl millet is called Bajri in marathi.
Also check: 22 best kitchen hacks of 2023
Benefits of bajra


Just like other whole-food grains bajra has various health benefits.
Pearl millet is healthy food for diabetic patients because it is a good source of carbohydrates, protein, vitamins and minerals so that it can digest slowly and maintain a stable glucose level for a long period.
As millet is rich in dietary fibres and cholesterol-lowering properties these are good for heart patients.
Pearl millet is gluten free so it is very beneficial for those people who have celiac disease and gluten intolerance.
The high phosphorus content of bajra helps in making your bones stronger.
Bajra is known for its richness in potassium which is needed for those with high blood pressure. Consuming more foods rich in potassium will help flush out sodium from your body, which in turn will reduce blood pressure
How to cook bajra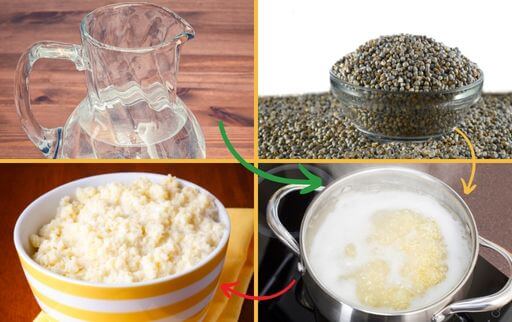 Bajra is a healthy food, you can use bajra in your diet instead of rice, quinoa, oats, and other grains.
To cook bajra, in a pan or wok add 2 cups water and 1 cup millet or 125-gram millet to boil for 5 min. Next, reduce the flame and simmer for about 10 to 15 minutes. In this way, you get a light, fluffy millet.
But if you want porridge like bajra, you can dry roast millet sometimes to get an aromatic nutty flavour. Then follow the method as before but just increase the water amount to 1 more cup.
Pearl millet recipes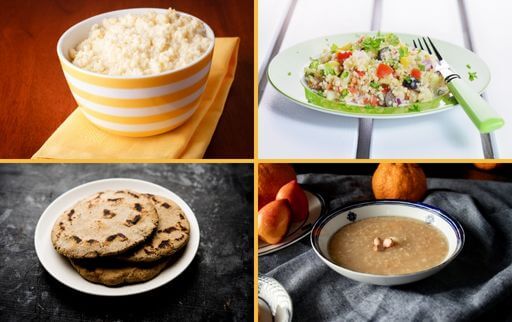 Pearl millet is considered a staple food in Africa and India where it is used to make flour, flatbread, porridge, dosa, Poha, and Upma.
In India in every region where Bajra is easily available we can see a lot of popular regional millet recipes for example In Rajasthan Bajre ki roti, In Tamil Nadu, we can see kamban choru or " kamban koozh " when bajra is boiled to make porridge.