Kitchen tips : How to clean stainless steel sink
Those who love cooking everyone will agree unanimously on one topic that is the cleaning task is very boring after finishing your favourite dish. After cooking your favourite dish your stainless steel sink usually becomes a mess. Here are the easy kitchen tips on how to clean stainless steel sink.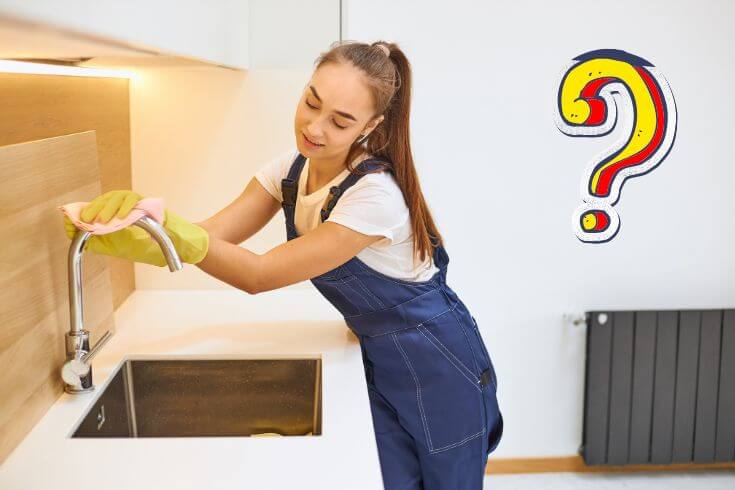 We all know most bacteria especially Salmonella and E. coli usually found in kitchen sinks because it is the best place for them to grow. 
So if you don't clean stainless steel sink regularly after cooking then they may transfer from that place to another utensil and ultimately makes you ill.
How to clean stainless steel sink
Stainless steel sinks are the most durable appliance we often use in our kitchen. But it also leads to some health problems if they become dirty and stained, various bacteria can easily grow on them.
So cleaning stainless steel sink is a must for every healthy kitchen. In this blog post, you will get step-by-step instructions on how to clean stainless steel sink.
Discard food particles and rinse the sink



After preparing the food the first step in cleaning a stainless steel sink is to discard food particles that may have accumulated.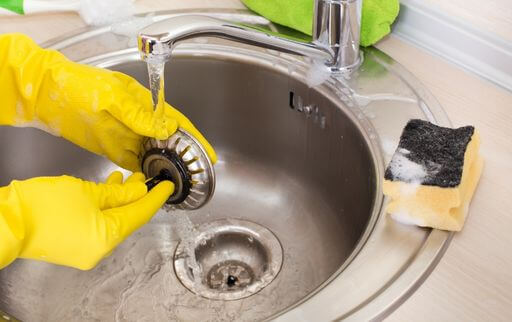 You can do this by using a strainer or sink stopper to catch any large particles before they go down the drain. Then, rinse down the sink well with hot water to remove any food bits and dishwashing residue from the sink drain.
You May Like
Clean the sink with dish soap
Next, clean the sink with dish soap for this pour a couple of drops of dishwashing liquid on a damp, non-abrasive sponge or soft cloth.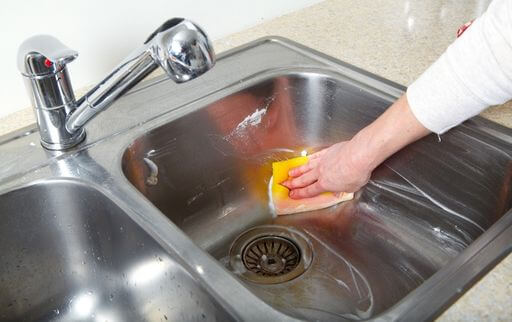 Make sure to pay special attention to any areas that may be particularly dirty or stained, and wipe under the rim of the counter to remove splattered bits.
You can also use a stainless steel cleaner if you have any.
After that rinse, the sink surfaces one more time.
Coat with baking soda
You can also use baking soda to clean stainless steel sink. Because Baking soda has natural properties that easily neutralize odours, and can clean the surface without scratching the stainless steel surface.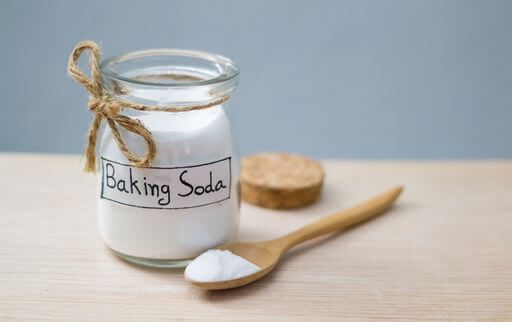 For this sprinkle baking soda all over the damp sink, and pay close attention to the areas that are particularly dirty or stained.
Scrub the sink
To scrub the sink use a soft nylon brush as long as it's not very abrasive such as steel wool, or steel brushes because it can damage the surface.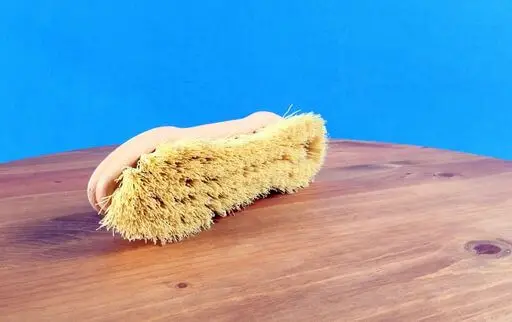 After that start scrubbing, but make sure that you go " with the grain ". You will have noticed that the metal has a grain that goes in a specific direction and you will want to follow that to be most effective.
Spray with vinegar then rinse
After scrubbing with baking soda, don't just immediately rinse the sink. In a spray bottle pour plain with vinegar and spray it all over the surface.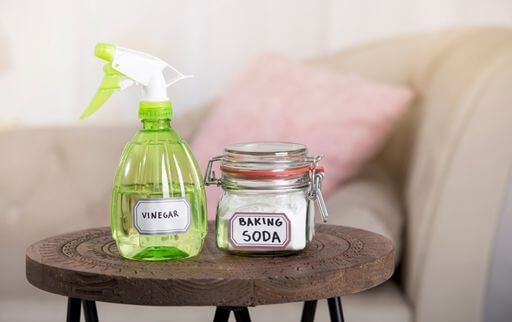 As vinegar is a great disinfectant it will help to remove any residue from the baking soda and sanitize the sink. Let the vinegar sit for a few minutes, then rinse with warm water thoroughly and dry it with a cloth.
Treat stubborn stain
If you find any stubborn stains in your sink still then to get rid of them make a paste by mixing of one cup vinegar and one-quarter cup of cream of tartar.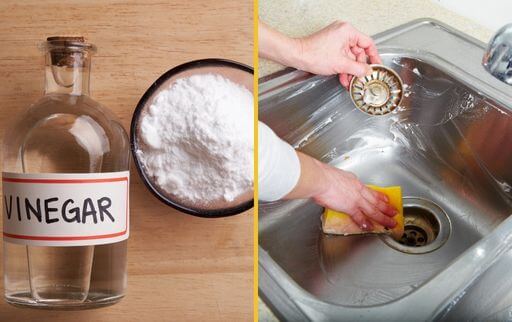 Now apply the paste on the stained area, and rub it in with a sponge. Allow the paste to work for at least five minutes and then rinse it away.
Dry the sink then apply olive oil
After cleaning your sink, now to make your sink shiner, first dry the sink completely, then apply a small amount of olive oil to a soft cloth and use it to polish the sink.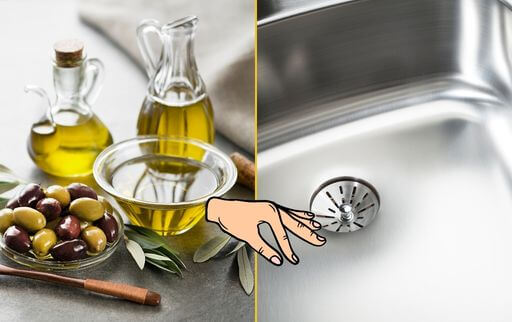 Just doing this your sink looks shiny and gorgeous.
Important tips to prevent clogging in stainless steel sink
A clogged sink is a major frustrating thing you want to avoid after cooking. So it is advised always take care of your sink after cooking to prevent clogging in the stainless steel sink.
Avoid Pouring Grease or Oil Down the Drain: Avoid pouring grease or oil down the drain because can harden and build up inside the pipes, eventually leading to a clog. Instead, pour it into a heat-safe container and cool it for some time before throwing it in the trash.
Use a Strainer or Sink Stopper: To prevent clogging in the stainless steel sink use a strainer or sink stopper. It catches food particles or debris before they go down the drain, helping to keep your pipes clear. Make sure to clean the strainer or stopper regularly to remove any buildup.
Regularly Clean the Sink and Drain: Always try to clean stainless steel sink and drain regularly after cooking with mild detergent and a soft cloth to remove any buildup of debris. This will help to keep your pipes clear and reduce the risk of a clog.