Kitchen tips : Cooking with these metal utensils dangerous for your health
We always try to cook nutrient-rich and healthy food for our family. But sometimes unknowingly we use some utensils that may dangerous for your health. Because while preparing specific food sometimes specific cookware reacts with the food and ultimately affects our health. So to prevent these here is the kitchen tips and tricks on cooking with these metal utensils dangerous for your health.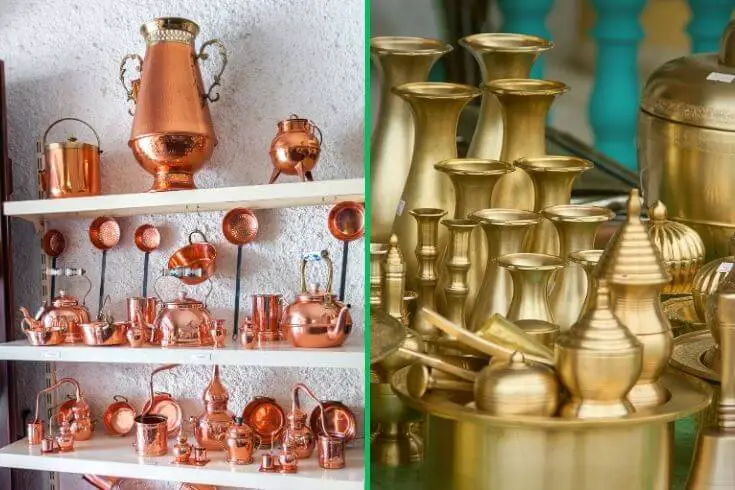 Kitchen tips : Cooking with these metal utensils dangerous for your health
Carefully follow below kitchen tips and tricks which will give you more information about cooking with these metal utensils dangerous for your health.
Never use copper

utensils for cooking
We all know drinking water in copper cookware is a healthy thing. As well as copper utensils have the ability to retain the warmth of the food for a long time.
But do you know cooking with copper cookware is dangerous to your health it is because of copper cookware's highly reactive nature towards salty food.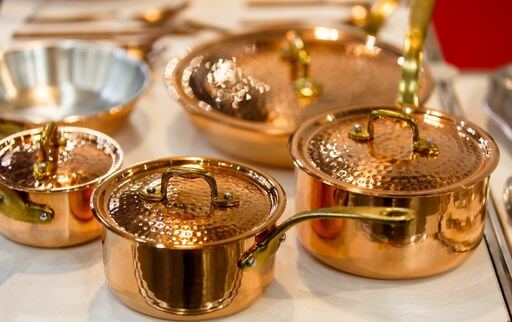 The major compound present in most salt is iodine which quickly reacts with copper present in utensils, consequently releasing more copper particles and making your dish harmful to your health.
Copper in high amounts or long-term exposure can be the reason for liver and kidney damage. So never use copper utensils for cooking.
Also read : How to prevent garlic from burning while cooking
You May Like
Never use aluminum cookware for cooking



Another popular utensil in Indian kitchens is Aluminum. Though it is very presentable when you cook and serve in aluminium utensils it may harmful in the long term.
As we know aluminium is an excellent heat conductor hence it heats very quickly and easily reacts with acidic foods such as tomatoes, vinegar, and citrus foods, then this chemical reaction of aluminium gets mixed with the food while cooking.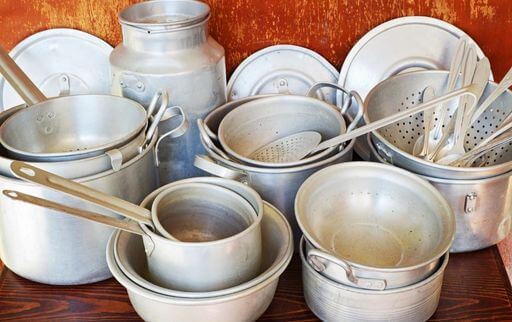 This food, when consumed, might harm your immune system over a period of time so it is advisable to avoid cooking such foods with these utensils.
To protects erodes on the aluminium baseline you can use a wooden spatula instead of a steel one while cooking in an aluminium vessel.
Also read : How to check quality of eggs at home
Don't use brass cookware for cooking



Though if you use brass utensils only for serving and eating food then this may not cause any direct harm to your health if you cook with these brass utensils then it will release toxic elements in food.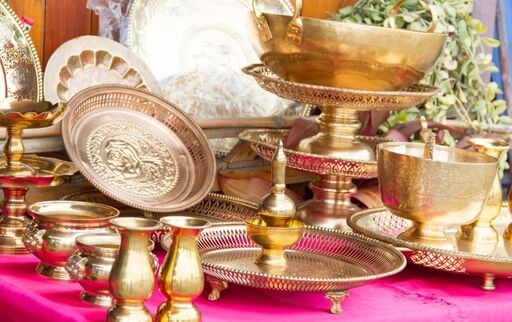 Just like copper and aluminium utensils when heated, brass reacts easily with salt and acidic foods which then mix with your food and may create problems in your immune system in the long run.
So, avoid brass cookware for cooking as much as possible.
Also read : How to prevent apple slices from turning brown
Never use Teflon-coated pans for high heat cooking
Teflon is a type of non-stick coating that is usually applied on nonstick pans. In non-stick cookware coated with a chemical compound called perfluorooctanoic acid (PFOA).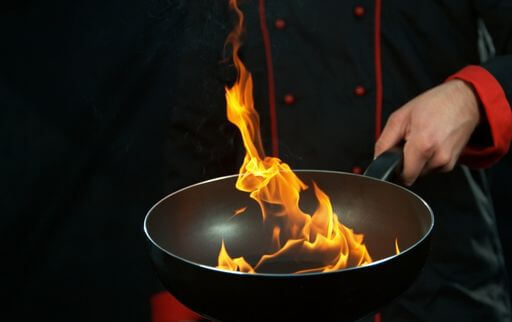 It is a very harmful chemical compound it also linked to cancer, birth defects, and other serious health problems.
However it becomes more toxic when Teflon pans are heated to high temperatures, they can release toxic fumes that can be more harmful to your health.
Also read : 13 cooking advice that never works
The best utensils you can use for cooking
Always keep in mind that not all metal utensils are dangerous for your health. For example, Stainless steel and titanium are one of the safest utensils for cooking.
Try to avoid using aluminium, copper, lead, and teflon-coated pans and rusted cast iron utensils when cooking.
Stainless steel utensils
Stainless Steel utensils are another most commonly used cookware in Indian kitchens. Stainless steel is a metal alloy, created by mixing chromium, nickel, silicon and carbon for this it can retain heat for a long period of time and excel when it comes to durability.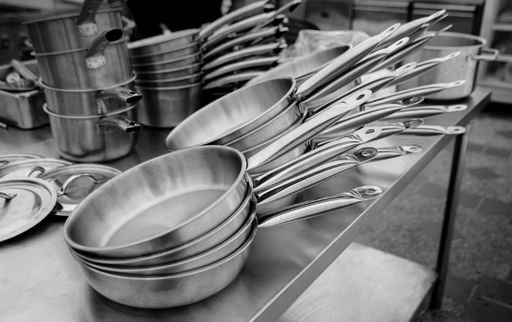 Though, stainless steel does not react with acidic foods just like copper, aluminium, and bronze. But before purchasing stainless steel utensils, check the quality because it is created by mixing of metals, which if not created in the right way can be harmful to the human body. So, always buy high-quality and durable stainless steel utensils.
Also read : How to cut vegetables and cut fruit easily
Iron cookware is perfect for healthy cooking
Among the all other utensils iron cookware is the best metal utensil which we can use in our daily usage. When iron cookware is put on flame, this metal utensil naturally releases iron, which is essential for the better functioning of the body.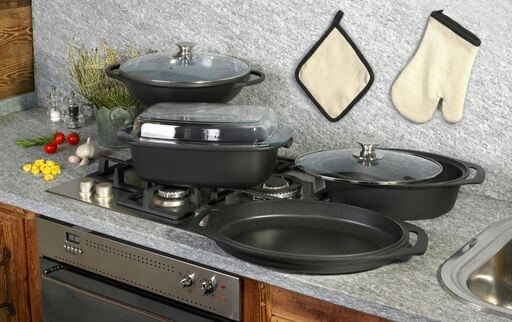 Make sure you buy only good iron cookware rather than fake iron utensils where a black colour painted all over the utensil will vanish easily after one usage and also harmful to your health.  
Also read : How to get rid of garlic smell from hands and utensils
Use clay pot for healthy cooking



Clay pot allows moisture and heat to circulate through the food, which helps in preserving the nutrients. Clay pot is not easy to use in everyday usage which is why it isn't much popular in kitchens.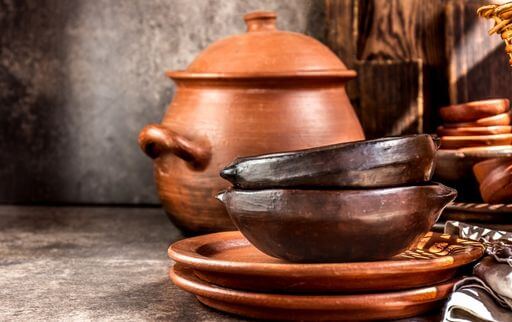 Clay pots are considered the best cooking utensil. It allows moisture and heat to circulate through the food which helps in retaining nutrients.
Also read : How to get rid of cockroaches
To stay on the safe side, whatever utensils you use always check the manufacturer's information or packaging to see if the utensils contain any harmful metals.