Kitchen tips: How to get rid of cockroaches
Cockroaches are common household pests and it is a real problem to get rid of them. Roaches eat anything from faeces and dead animals to leftover food. Hence, contaminate food may trigger various allergies and diseases. In this article, you will get important kitchen tips on how to get rid of cockroaches.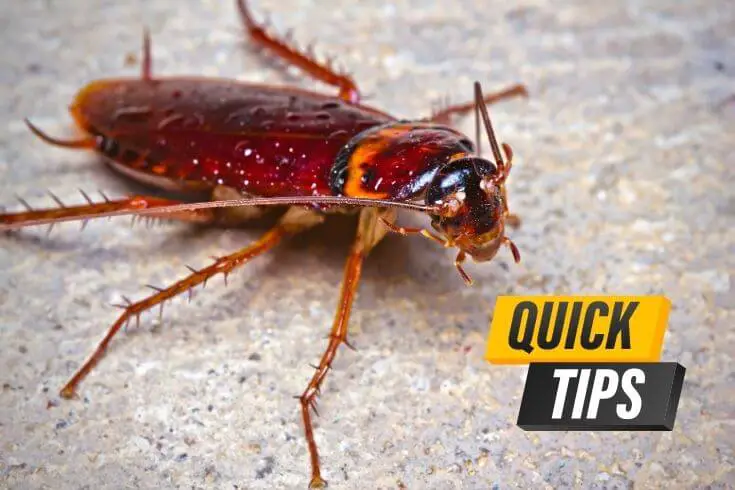 You may notice cockroaches can easily find their way to your kitchen even if you clean your kitchen regularly.
Because these cockroaches can breed under the sink, drains and corners of cabinets or below the slabs, so cleaning the kitchen with the right ingredients can keep them away.
Type of Cockroaches
There are four main type of cockroaches we usually see in our kitchen. The list includes German cockroach, American cockroach, Oriental Cockroach, Brown-Banded Cockroach.
German Cockroach : German cockroach is a very common cockroach usually found in kitchens. They are small in size about ¼ inch to 3/8 inch long. German cockroaches have a light brown colour with two black stripes behind their head.

American Cockroach : 

American cockroach is one of the largest type of cockroach which is usually 2 inches long. American cockroaches are reddish-brown in colour and have a yellow band around the head. They usually live in damp areas, such as in kitchens and bathrooms. American cockroaches can fly to some extent.
Oriental Cockroach : 

Oriental cockroach is a dark, shiny brown or black cockroach that is about 1 inch long. They prefer damp, cool places and are often found in basements and crawl spaces. They are also attracted to food scraps and garbage, making them a common pest in kitchens.
Brown-Banded Cockroach : 

Brown-banded cockroach is a small cockroach, which is hardly ½ inch long. This type of cockroach is light brown in colour with a dark band across the wings. As they prefer warm and dry environments so they are mostly found in kitchens and bathrooms.
You may Like
How to get rid of cockroaches
While professional pest control is a great way, we have some natural Indian remedies as well as prevention tips that you can start with. These methods involve things that are usually available at home.
Use hot water and vinegar to get rid of cockroaches
This hot water and white vinegar hack is very handy to use and works perfectly to keep away cockroaches from your kitchen. White vinegar contains acetic acid, which is harmful to spiders, bugs and cockroaches.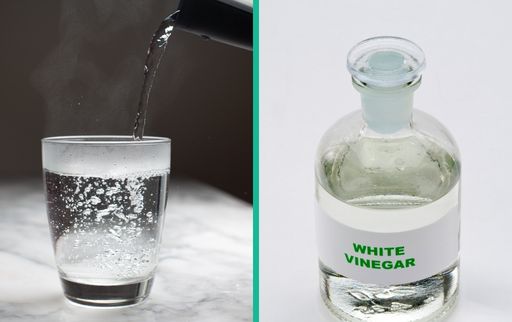 Just take 1 litre of hot water, mix 4 tablespoons of white vinegar and stir well, now using a cloth wipe slabs and cooktops with this solution and pour this solution into the kitchen drains at night, this will disinfect the pipes and drains and prevent the cockroaches from climbing up into your kitchen.
Also read : What is all-purpose flour? Maida recipes
Hot water with lemon and baking soda keep away cockroaches
Another easy kitchen tips is using lemon which helps to keep the cockroaches away from the kitchen because cockroaches don't love lemon's aroma.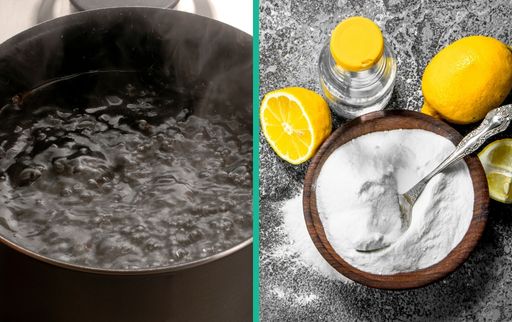 Either you cut a lemon into wedges and place them in a small container then keep it where cockroaches usually come around your home.
Or make a liquid by mixing 1 lemon, and 2 tablespoons of baking soda in 1 litre hot water stir well then pour in the drain outlets or wash the area below the sink or slabs with this solution to stop the breeding of cockroaches in the kitchen.
Also read : What is bengal gram? Various benefits and recipes
Use boric acid and sugar to get rid of cockroaches at home
If you are fed up with the cockroaches and bugs around your kitchen then prepare your own homemade cockroach trap made with boric acid and sugar.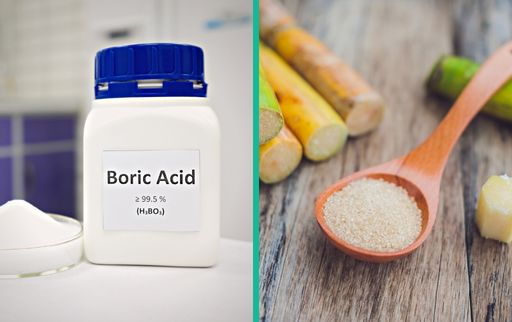 This is one of the successful bug trap that works like a charm where sugar attracts cockroaches and boric acid kills them immediately.
Sprinkle it under and behind the refrigerator, stove and dishwasher, under the sink, and into cracks along the edges of cabinets and pantries where cockroaches may breed.
Note: Though boric acid itself isn't toxic to people or pets, it just causes irritation so it is advisable always to keep it away from children's or pets' reach.
Also read : How to peel ginger easily
​

Essential oils prevent cockroaches in the kitchen
Have you ever used essential oils like peppermint oils, lavender oil and citrus oil? These essential oils also help to keep away cockroaches and other bugs from your kitchen.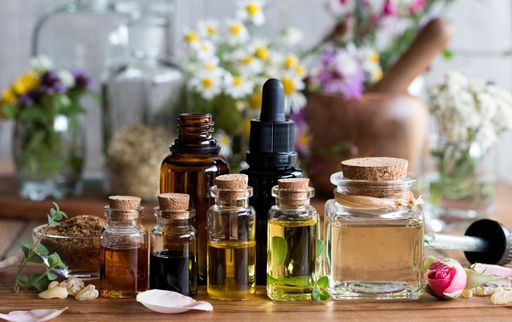 If you spray some essential oils like lavender or peppermint around the kitchen and cabinets, drawers, and cupboards then the aroma of oil prevents the breeding of cockroaches and bugs around your kitchen.
You can also make a mixture of a few drops of clove oil which works as a natural repellent of bugs, and peppermint oil with 1 litre of warm water in a spray bottle. Then spray in and around any infested areas in your home.
​

Cucumbers can keep cockroaches away from the kitchen
Cockroaches don't like the aroma of cucumbers even ants have natural instinct to avoid the fragrance of cucumber.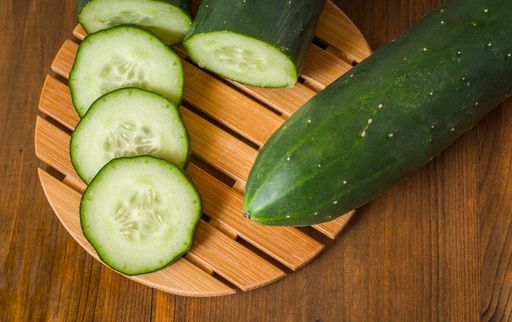 if you cut cucumber especially bitter ones into small slices and place them at the entry point of ants and cockroaches in your kitchen then they never enter your kitchen.
Also read : How to blanch almond fast
​

Cinnamon can keep cockroaches away from home
Do you know you can keep cockroaches or other bugs out by using only a spice from your spice cabinet. The name of the spice is nothing but cinnamon powder.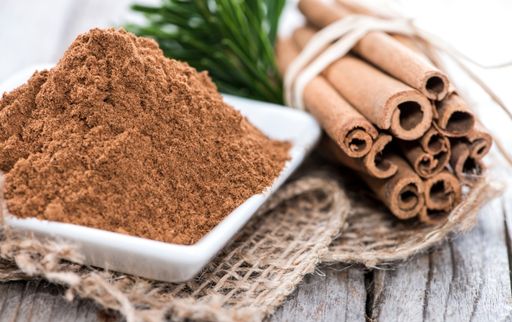 Experts say cockroaches, bugs even ants don't like the strong essence of cinnamon. If you sprinkle freshly ground cinnamon powder in a line around their point of entry, it prevents these bugs from climbing up the kitchen slabs and cabinets.
Also read : How to peel garlic fast
Garlic, Onion Powder and Bay Leaves help to get rid of cockroaches
If you don't have the cinnamon powder in your pantry then don't worry you can use garlic powder, onion powder even bay leaf goes well either dried or crushed.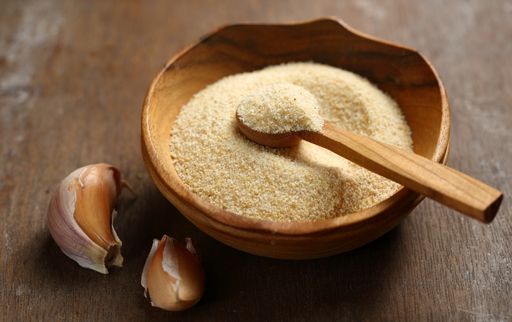 Because roaches hate the smell of each of these spices and will try to avoid any areas with this mixture. So, sprinkle any or all of these powders around your home which act as a deterrent for ants, bugs and cockroaches and replace them after each month.
Also read : How to store paneer for long time
Diatomaceous Earth helps to remove cockroaches in your home



Diatomaceous Earth (DE) is a white powder made from the fossilized remains of diatoms (tiny aquatic organisms).
DE works by dehydrating or absorbing fats and oils from their exoskeletons insects, cockroaches, bed bugs etc when they walk through it or breathe it in to dry out and die.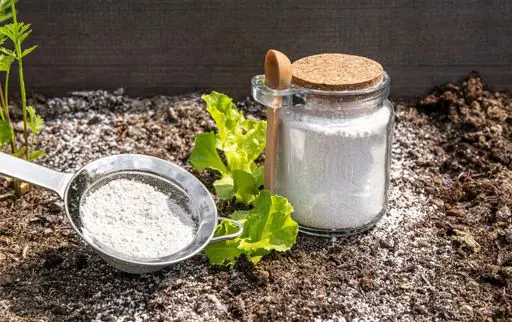 DE can be directly sprinkled around your home or can be mixed with cocoa powder and flour to attract cockroaches.
While purchasing DE make sure to buy food-grade DE, and sprinkle a very small amount around baseboards, entryways, and windowsills.
And the last thing must wear a mask while working with DE if inhaled it can irritate your airway.
Also read : 11 best punjabi recipes you must try
Use sticky traps and bait traps to get rid of cockroaches
You can use sticky traps and bait traps to get rid of cockroaches because these traps lure the cockroaches in with a food source then trap them.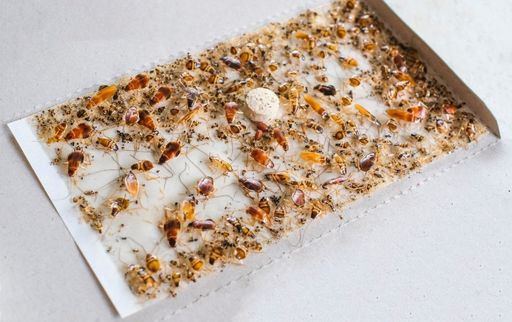 To get best result use these traps where you see cockroaches enter your home, such as cracks around doors or windows, or foundations.
Also read : 10 best paneer recipes
Use pesticides to get rid of cockroaches
If there are severe amounts of cockroaches and you can't deal with them by following the above methods then it may be necessary to use pesticides to kill cockroaches at home.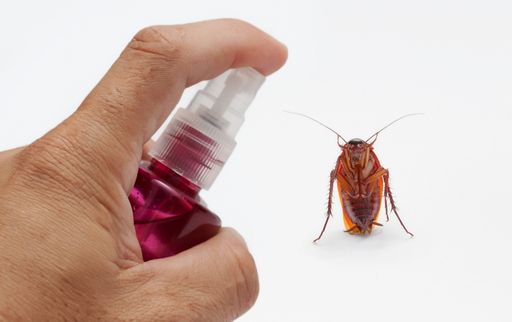 Though there are various pesticides available in the market, including sprays, dusts, and baits. Make sure to follow the instructions on the body and use the pesticide in the areas where cockroaches may present.
Also read : 35 most popular north Indian food
Call professional exterminator
If you are unable to get rid of the cockroaches , then just call a professional exterminator for this task.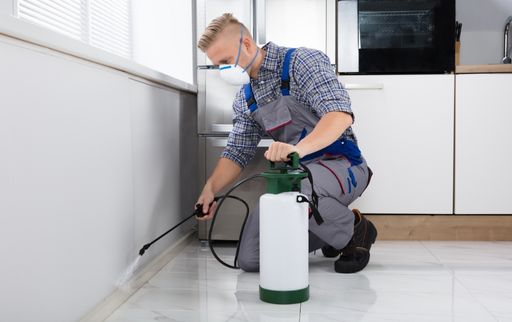 Exterminators have the knowledge and tools to effectively get rid of cockroaches and can help to prevent future infestations.
To get rid of cockroaches can be a daunting task, but with a little patience and persistence, it can be done. By keeping your home clean, sealing off entry points, using natural repellents, using bait traps, and calling in a professional if necessary, you can successfully eliminate cockroaches from your home and keep them from returning.