In most indian recipes onion is the widely used ingredient we generally use at our home. But cutting onions always make us cry and feel uncomfortable. Because sulphur compounds present in onions irritate our eyes and make us cry. Here I share 6 easy kitchen tips on how to cut onions without crying.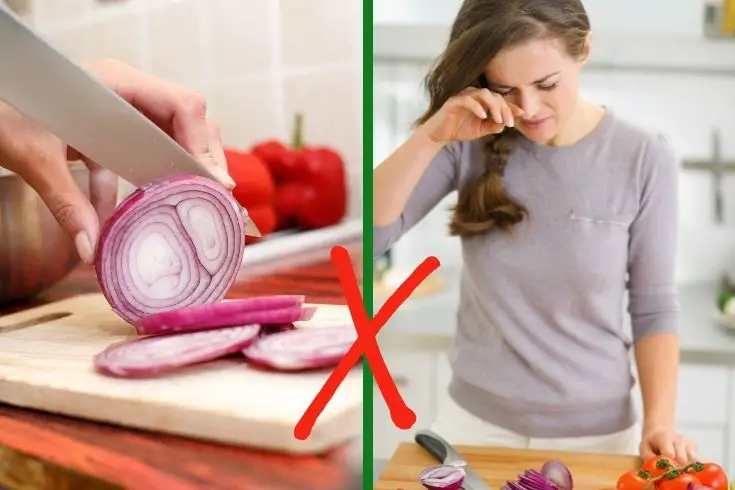 Why do we cry when we cut onion
The simple answer is sulphuric acid which irritants our eyes and ultimately makes us cry.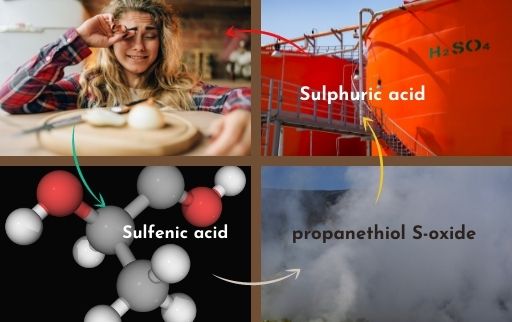 Basically, when we chop or slice onions, we cut its cell which releases a certain type of sulfenic acid
which first react with the other free enzymes and the chemical reaction between them generates propanethiol S-oxide a volatile sulfur gas,
that goes upwards towards our eyes and reacts with the water present in the tear glands of our eyes to produce sulphuric acid.
| Also read : how to clean oven effectively
How to cut onions without crying

Here is a list of 6 easy kitchen tips on how to cut onions without crying. Must try any of these methods in future whenever you chop or cut onions.

Use a super sharp knife
Our first tip is to use a sharper knife to chop onions, which cuts cleaner and faster.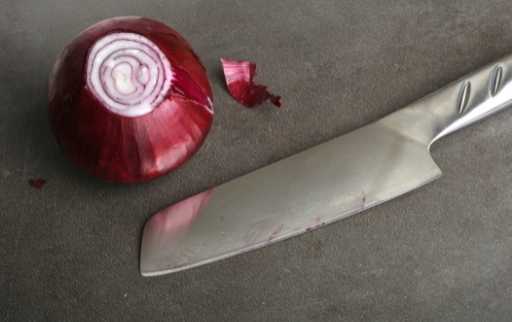 In theory, by using a sharper knife you will do more minor damage to onion cells, hence fewer gases or irritants will be released.
Consequently, you will not shed any tears while cutting onions.
| Also read: how to check plate and cutlery are germ free
You May Like
Keep the onions in the refrigerator
Our second hack is to peel the onions and then keep them in the refrigerator for at least 20 to 25 minutes before you cut them.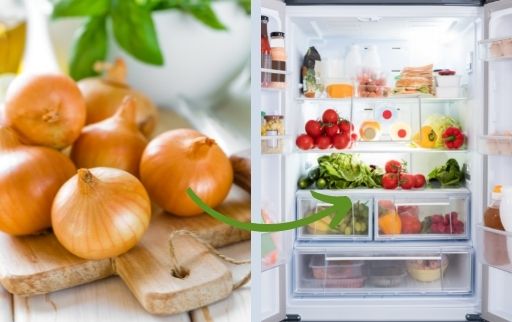 Now take it out from the refrigerator then chop or slice the onions around the root end not the root end.
Because it is believed root contains a higher concentration of enzymes and sulfuric compounds, either you cut them off before you begin chopping or cut around them.
This hack we usually do in our kitchen to avoid crying.
| Also read : how to blanch almond fast
Soak the onions in cold water
Our third kitchen hack is if you can't keep onions in the refrigerator, you can soak them in cold water for 30 mins before chopping.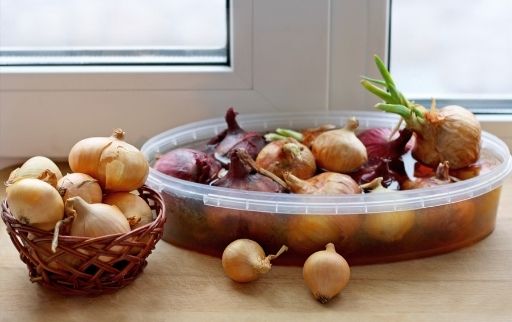 It is believed soaking onions in cold water chills the onion, which slows down the production of the chemical compounds in it.
But it wasn't quite as effective as the freezer method.
Be careful while following this hack to slice onions slowly because sharp objects and damp onions may damage your fingers.
| Also read : how to clean sticky grease off kitchen cabinets
Keep a piece of bread in your mouth
This is one of the most effective but totally funniest hacks you can try while chopping onions without shedding any tears.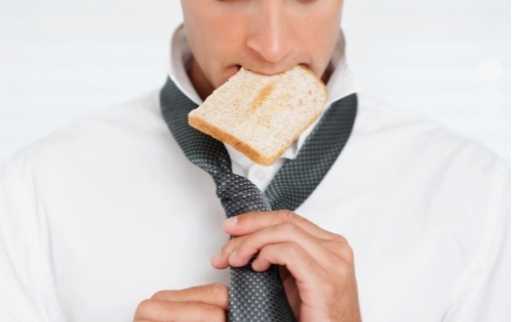 The fact is you have to hold a dry bread in between your front teeth with lips slightly open.
The spongy texture of the bread will absorb some of those irritant chemicals compound before they will attack to your eyes.
| Also read : 6 easy way to prevent scratches in nonstick pans
Run the vent hood while cutting onions
Our fifth kitchen tip on how to cut onions without crying is always to run the exhaust fan while cutting the onions.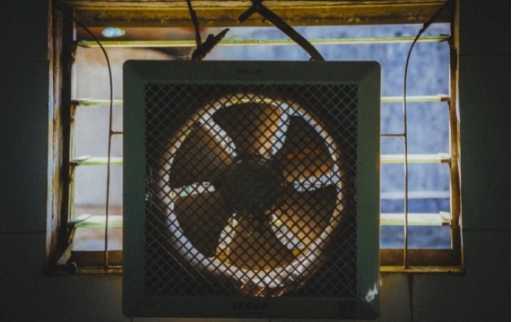 If you run an exhaust fan while cutting onions irritants will be pulled away from you and your eyes. You will not shed any tears, It works, as long as you have a good overhead vent
| Also read : how to store lemons fresh for longer
Wear goggles while chopping onions
If you have full goggles at your home you can wear them while chopping onions. The trick is goggles will create a seal around your eyes and keep water from getting into your eyes.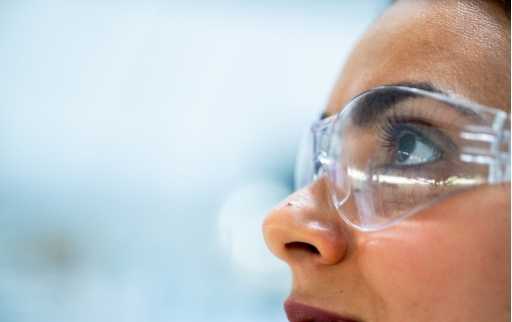 If you have sunglasses sorry this trick will not work properly.
Because sunglasses, didn't create a seal around your eyes the way the goggles would and the gases easily sneak in through your nose and eyes.
Have you tried any of the above kitchen tips on how to cut onions without crying ? tell me in the comment sections.