Kitchen tips : How to store lemons | 5 best ways to store lemons fresh for longer
Lemons are an excellent source of vitamin C and flavonoids, which are antioxidants and help remove free radicals that can damage cells in the body. If you don't know how to store lemons properly then lemons become hard and lose moisture. So, here i share 5 best way to store lemons fresh for longer.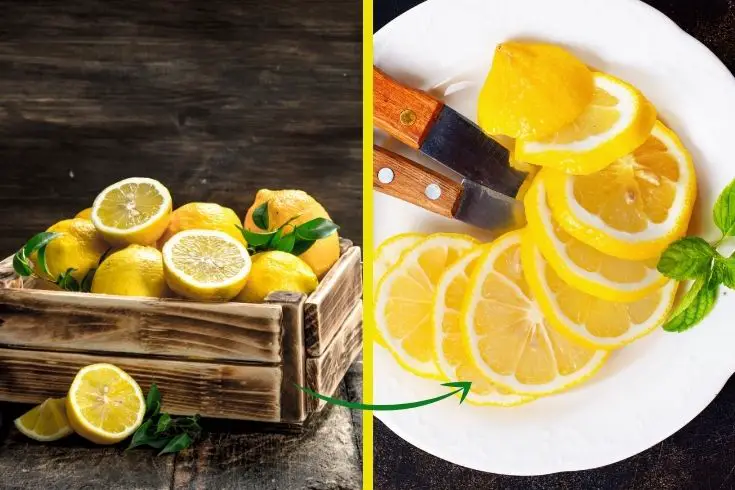 Despite their acidity, lemons go bad like any other fruit. Shriveling, soft or hard spots, and dull colour are all signs that lemon has started to lose flavour and juice. Prevent this happening by learning how to store lemons at the right temperature.
Here are a few tips to store lemons the right way to keep them fresh for a longer period of time.
How to store lemons

Lemons are acidic in nature and have a very short shelf life if not stored properly they lose their moisture, grow unwanted black spots on the outer layer of lemons and allow moisture to escape the fruit, making it dry and flavourless. Here is the list of 5 important tips on how to store lemons for months.
How to store lemons without refrigerator
If you want to use the whole lemons within a few days of purchase, just keep them away from direct sunlight.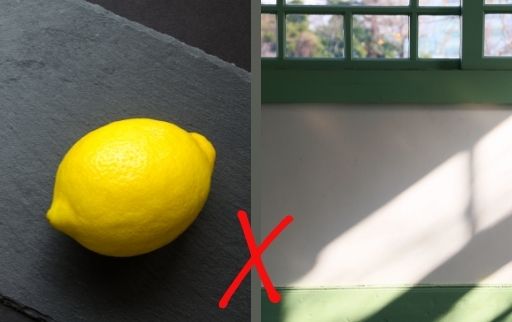 This help to keep lemon fresh for at least one week at room temperature. After that, lemons start to lose their vibrant colour and develop soft or hard patches on their skin.
You May Like
How to store lemons in freezer

To store lemons for a longer duration let's say for 3 to 4 weeks first you have to keep the lemons in zip-locked bags, then squeeze out as much air as possible then you can safely keep them in the middle shelves or door shelves of the refrigerator.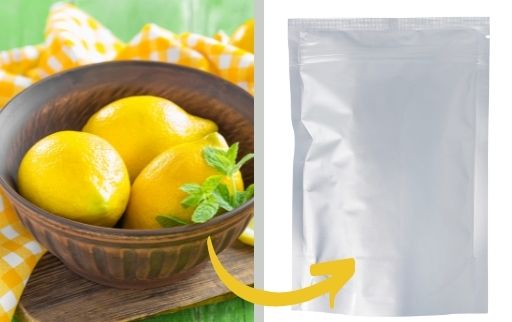 This process helps lemons retain most of their juice and flavour for a longer duration.
How to store cut lemons
We all know cut fruits always have a tendency to reduce water loss and oxidization which becomes yellowish colour on the cut surface.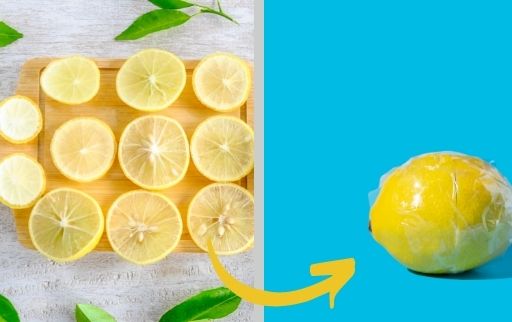 To protect from this first place lemons halve cut-side down on a plastic wrap thoroughly wrap the lemons then put the lemons in an airtight container and safely keep them in the refrigerator for at least 2 to 3 days.
| Also read : how to blanch almond fast
How to store lemon juice
If lemon juice is kept at room temperature then it can easily generate bacteria in it and lose its texture.
So store lemon juice for a longer duration. First, pour lemon juice into a dark colour bottle so that light can't easily pass through the bottle then keep it in the refrigerator for at least 2 to 3 days.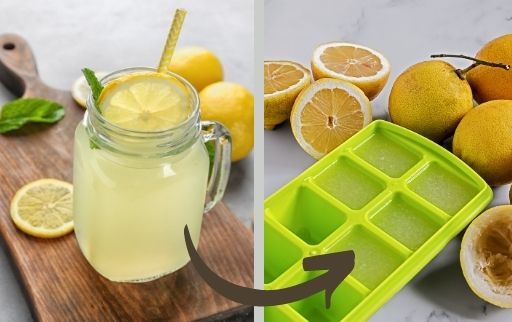 Otherwise, you can pour lemon juice into ice cube trays.  When lemon juice become frozen, transfer it to a sealed plastic bag and keep it in the freezer. After that, you can easily use them for your dishes.

How to store zest
If you want to use zested lemon within 2 to 3 days, then transfer the freshly grated zest to an airtight glass container and store it in a cool, dry location.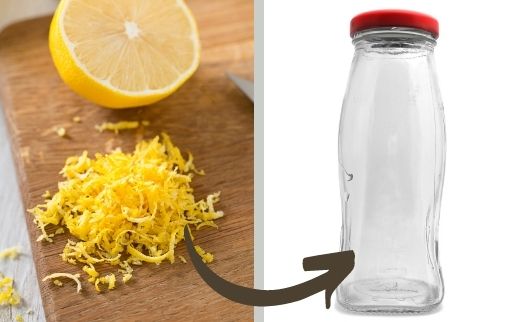 Otherwise, place grated zest on a baking sheet lined with parchment paper first keep them in the freezer, then freeze them in a freezer-safe container