Today I share the 6 best Indian chicken curry recipes in this post. Here I include two types of gravy recipes including north Indian chicken recipes and south Indian chicken curry recipes. This collections of Indian chicken recipes are not only super delicious but also very easy to cook at home. If you want to cook the best chicken gravy recipes then must follow step-by-step instructions mentioned in each recipe.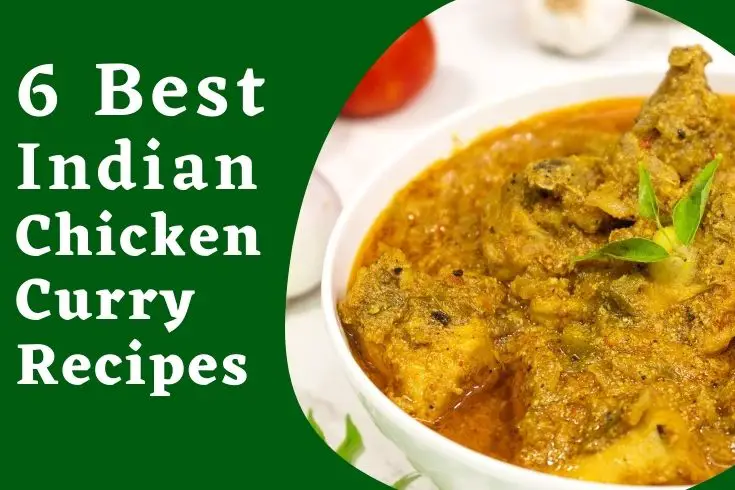 How chicken curry is made
In India, chicken curry does not have any single recipe because in every region of India people have their own version of curry depending upon Ingredients available at local restaurants. Basically, there are two main types of Indian chicken curries recipes available,
North Indian chicken curry recipes
In North Indian chicken curry recipes, curry gravy flavour with garam masala and other spices, ghee or clarified butter is used here.
South Indian chicken curry recipes

Similarly in South Indian chicken curry recipes, the main component of this south indian curry gravy is poppy seed and coconut milk, grated coconut and curry leaves.
Are Chicken Curry or Curry Chicken both the same
Yes, Chicken Curry or Curry Chicken both are the same recipes. It is just a different way of pronunciation.
Which is the most popular chicken curry dish
Though there are different types of Indian curries available, each dish has unique flavours of chicken gravy from different regions, according to me, I love butter chicken or murgh makhani, spicy chicken gravy and kadhai chicken are the best chicken gravy recipe.
How to thicken curry sauce
To thicken chicken curry sauce you can use four simple ingredients
Tomato Puree:

Use Tomato puree as a base ingredient at the time of cooking chicken curry sauce. This tomato puree is mostly used in most Indian curries to thicken curry sauce.
Greek Yogurt:

Another thickening ingredient used in most Indian curries. This greek yoghurt is thick and easily thicken curry sauce.
Cornflour Water Mixture:

To thicken in most of the curry sauce cornflour water mixture is used at the end of the recipe.
Simmer:

The most important method to thicken curry sauce.Whatever ingredients are used just simmer the curry sauce on low flame until it thickens.
You May Like
6 Best Chicken Curry Recipes

Try this list of 6best chicken curry recipes at home. If you love authentic Indian chicken curry recipes then check these 6best Indian chicken curry recipes, which you can easily make at home.
 
This North Indian chicken curry recipe is known to be spicy and full of flavour. This is a super simple chicken curry recipe cooked with a tomato-onion base and uses flavours of garam masala. Serve hot chicken curry with rice.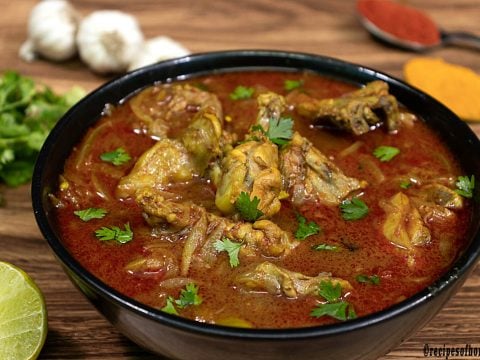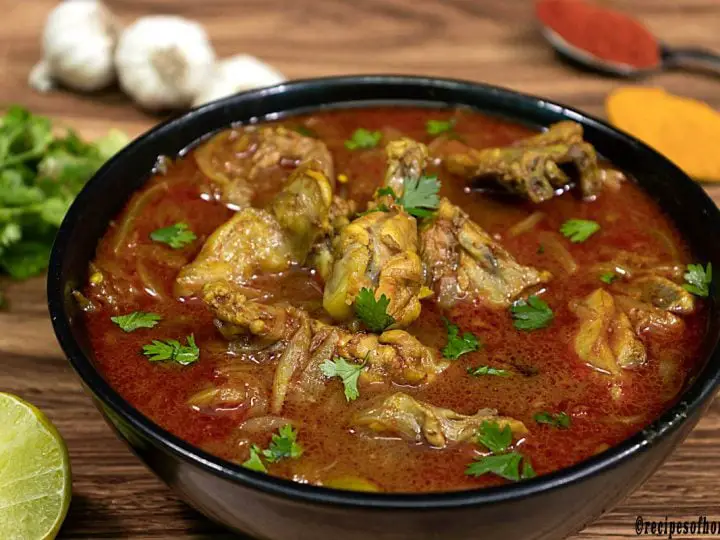 | Also check : 13 best indian lunch recipes
This spicy chicken masala is one of the delicious chicken gravy recipes that is flavoured with aromatic Indian spices and cooked in fresh tomato-onion puree. You can easily cook these chicken gravy recipes at home with our simple step-by-step recipe. Serve this spicy chicken curry recipe with rice or chapati.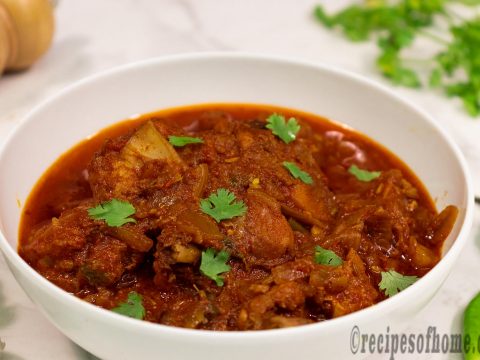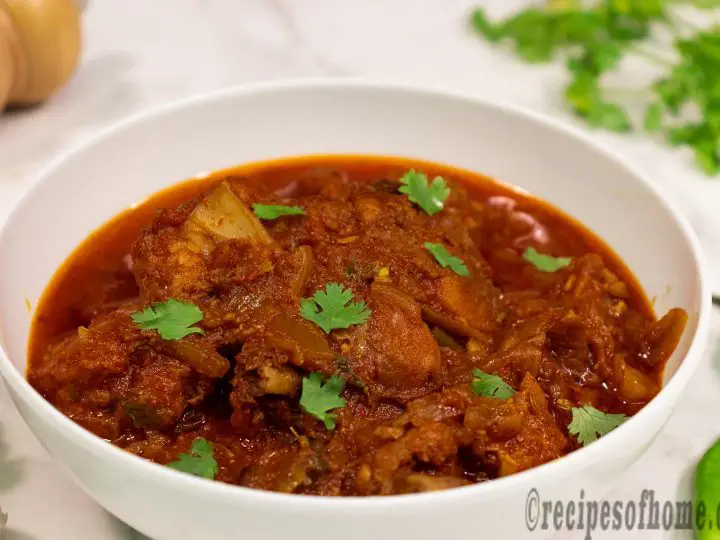 | Also check : 4 best biryani recipes
If you want to cook the best dinner party recipe then must try butter chicken. This restaurant-style butter chicken or murgh makhani is the best chicken gravy recipe. Marinated chickens are first fried and then cooked in tomato onion puree, flavoured with a lot of spices and cream.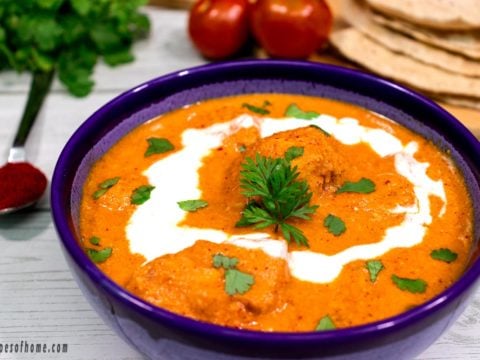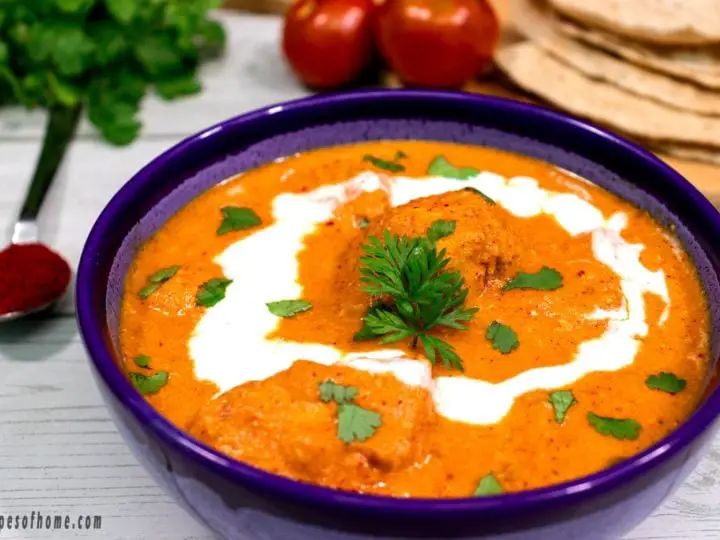 | Also check : 15 best indian dinner recipes
Mughlai chicken korma is a sweet and less spicy chicken gravy recipes for the dinner menu. It's a super quick and easy chicken recipe. The base of this shahi chicken korma gravy is made with a paste of onion, and nuts. You can easily prepare this chicken dish for a dinner party and serve it with Indian bread or cooked rice.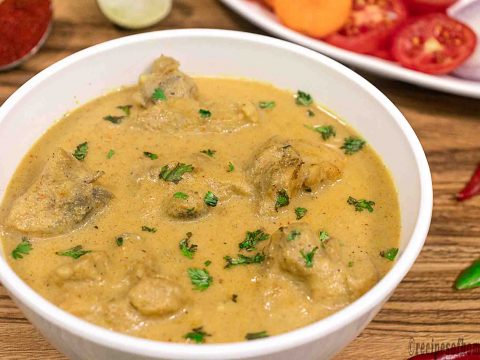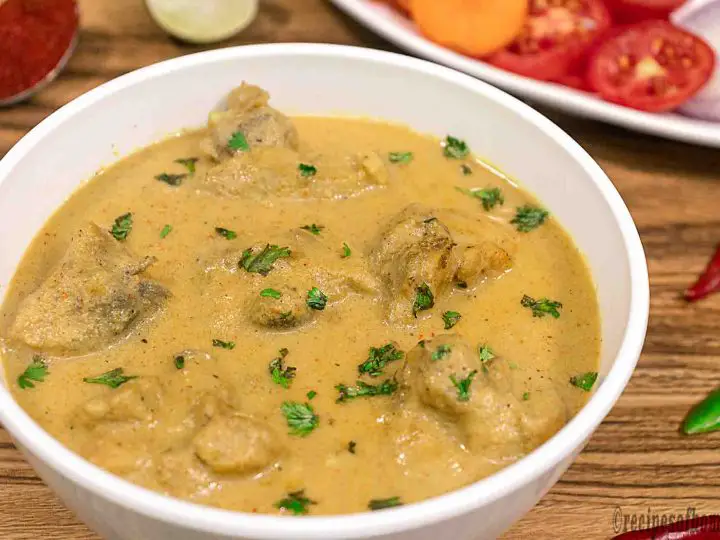 Chicken Chettinad is a lovely Indian chicken curry recipes made with a coconut base. The highlight of this chicken curry is the freshly made Chettinad masala made with a few whole spices, poppy seeds and grated coconut. Chettinad chicken curry is a hot and sweet delectable chicken recipe from the southern region of India.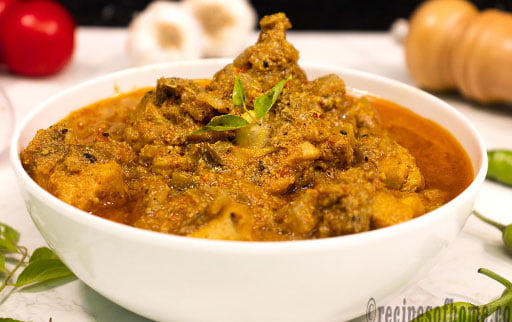 | Also check : 12 best indian sweet recipes
This Kadai chicken recipe uses double the quantity of onions used in a regular curry. This tasty chicken gravy recipes is made with freshly-made Kadai masala, ginger-garlic, kasoori methi. Here layered onions and cubed capsicum add before completing the chicken gravy. This kadhai chicken is an absolute treat and just perfect to prepare for a dinner party.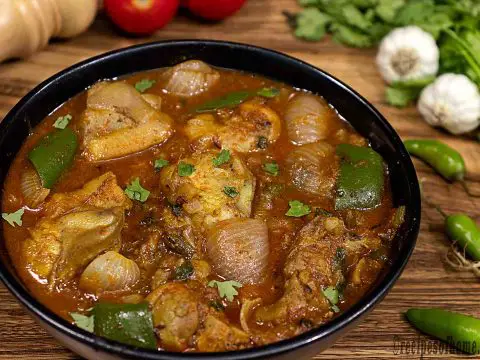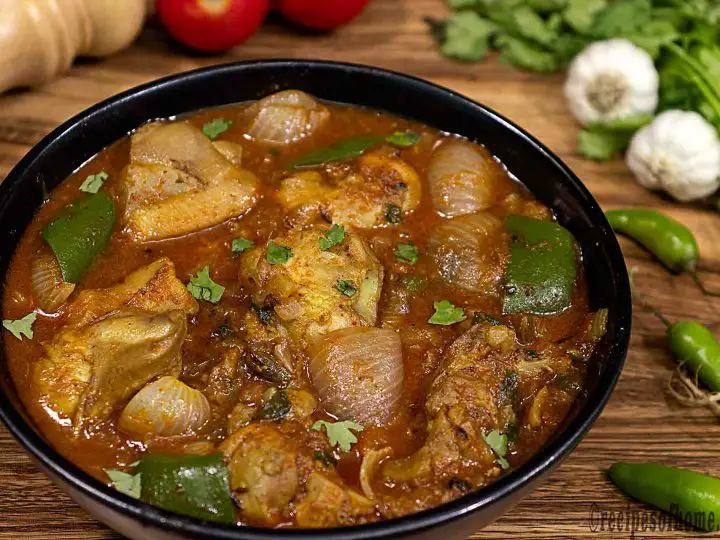 If you have been craving easy Indian chicken curry recipes, you know now how to cook the best chicken dish at home. Most of the chicken recipes are super delicious, very quick and easy to prepare. Go on and try all of these to impress your friends and family
Most Popular Recipes
[crp]