4 best biryani recipes | Easy biryani recipes for dinner | Indian biryani recipes
Who doesn't love a plate of aromatic biryani in their menu ? Here i share 4 best biryani recipes you can easily cook at home.This list of simple biryani recipes is not only famous in india but also across world.Though in india there are various types of biryani recipes available from nawabi hyderabadi chicken biryani recipes to vegetarian version vegetable biryani.If you want to make these easy biryani recipes at home follow step by step instructions in each recipe.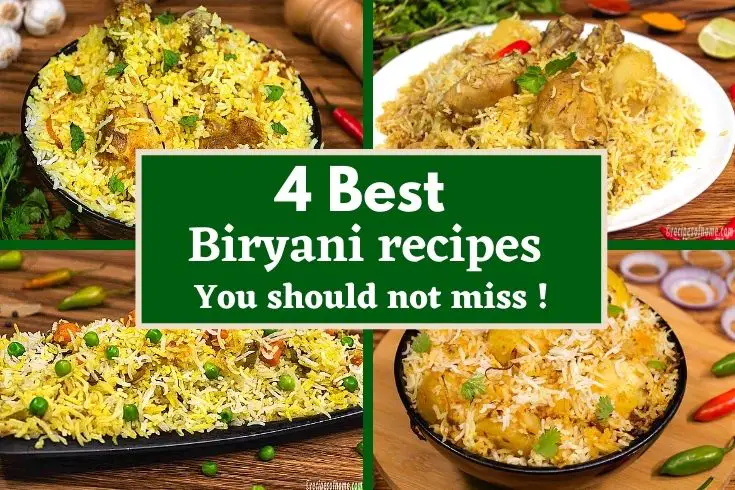 There are two main types of biryani recipes you can find in india one is kachi biryani where uncooked chickens is used which first marinated with yogurt and various spices then cooked together with parboiled rice.
Another one is pakki biryani where partially cooked meat further cooked together with parboiled rice.
What is biryani ?
Biryani is an aromatic rice dish ,made with mixture of parboiled rice and cooked vegetables or chickens.Traditionally cooking biryani in dum method is the most famous techniques widely used.
Just put rice,vegetable or chicken on layer inside a handi then seal it in such a way that aroma don't comes out from handi.
What to serve with biryani?
Serve indian biryani recipe hot with raita along with chicken korma.
| Also check : 9 best rice recipes

Biryani spices list?
There are various spices are used in biryani including whole spices : green cardamom, black cardamom, clove, cinnamon, cumin seed , nutmeg ,mace , bayleaf and some aromatic indian powder spices including biryani masalas.
Besides this you have to use dash of rose water , kewra water , desi ghee and saffron milk and dash of mitha atar to make it flavorful.

If you don't love atar flavor just discard it.
| Also check : 30 most popular north indian recipes
Tips to make best biryani recipes
Type Of Rice :

To make the best biryani recipe just remember you have to use the best quality long grain fragrant basmati rice from any popular brand available in the market, then soak the rice in the water for at least 30 min before cooking it.
Cooking Method :

If you want to cook dum biryani,apply ghee at the bottom of handi then add parboiled rice and chicken or vegetable layer in it,place it on tawa to avoid the direct heat and first cook for sometime on high flame to generate steam inside handi then keep the flame low for sometime.
Aromatic Flavor : To get perfect aromatic flavor just like restaurant style biryani must use good quality biryani masala along with add a few tablespoons of rose water,kewra water,kesar milk,desi ghee,rice stock,fried onion's oil and atar if you like it.
|Also check : 13 best indian lunch recipes
Best biryani recipes

Here i share 4 best biryani recipes you can try at home for your family.If you want to make this list of easy biryani recipe, follow below step by step instructions in each recipe.
From the beautiful city of Nawabs, comes this authentic chicken biryani. This hyderabadi biryani recipe is one of the best biryani recipe in india. It is one of the easy biryani recipe made with parboiled rice layered on marinated chickens, fried onions, mint, coriander and authentic flavors of South then seal the pot and cooked it in dum style. If you perfectly cook this delicious and flavorful hyderabadi chicken biryani will surely win hearts of your guest.For step by step recipe visit below.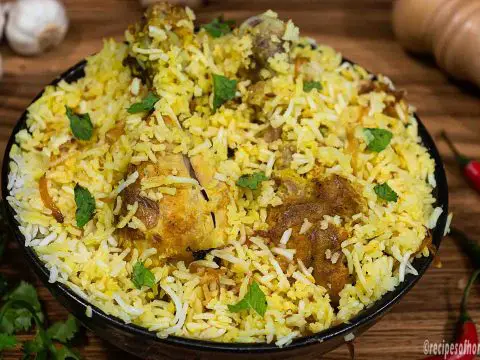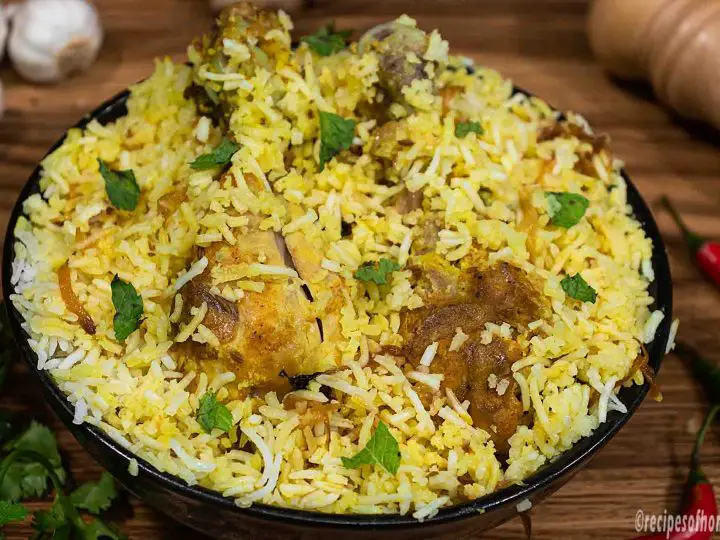 | Also check : 12 best indian sweet recipes
This delicious veg biryani, one of the popular biryani recipes among vegetarian peoples. Cook some fresh vegetables including carrots, cauliflower, capsicum, french beans, green peas, boiled soya bean with some flavorful spices, then layer long grain parboiled basmati rice over it, combined with mint, kewda water, rose water saffron milk, sealed and cook in dum style. Everyone should try this lip-smacking biryani recipe because it is very easy to prepare at home. Here is the recipe.

| Also check : 8 best paneer recipes
This traditional chicken biryani recipe is full of aromatic flavors and layered with biryani masalas, saffron milk, partially cooked chicken and parboiled long grain fragrant basmati rice cooked in a Handi. If you cook this dish for dinner I am sure this will surely win the hearts of your guests at the dinner table. Serve this chicken biryani with raita. Try this easy biryani recipe with step by step instructions mentioned below.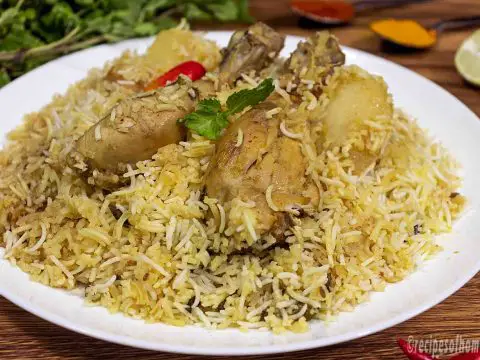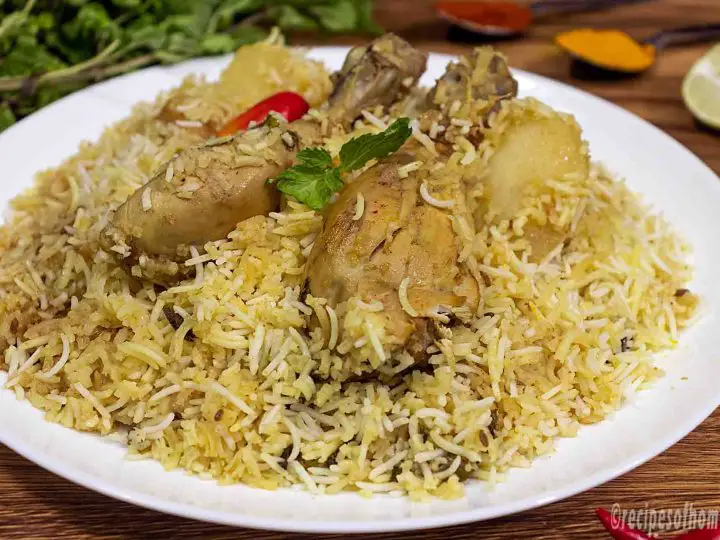 Cook this mouth-watering dum style egg biryani with aromatic flavors of rose water, kewra, saffron, mint, chilli, brown onions, coriander. This egg biryani recipe is a super delicious and quick biryani recipe perfect to make at home for dinner parties. Here is the step by step instructions how you can perfectly cook this dum egg biryani at home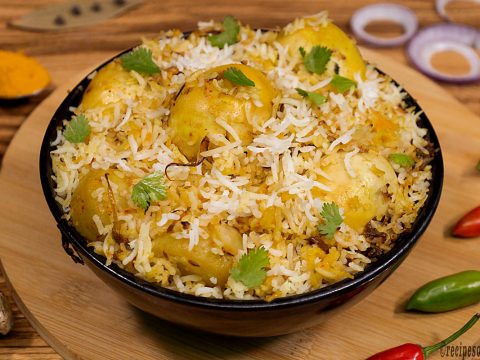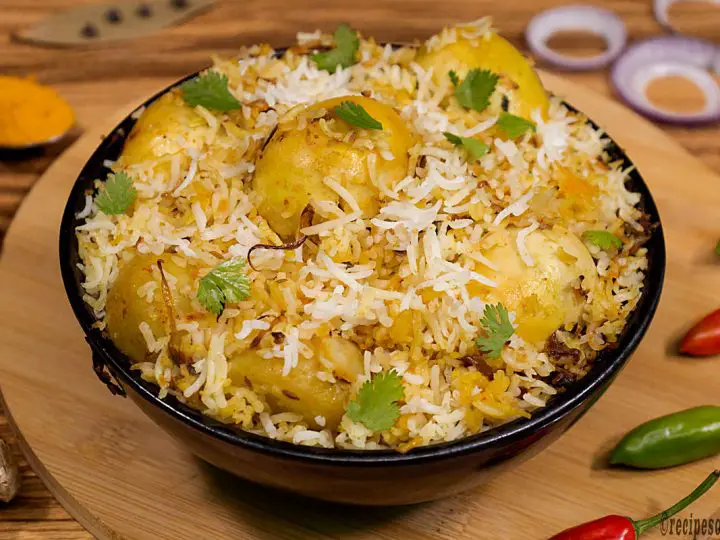 | Also check : 15 best indian dinner recipes
Try these aromatic and very delicious biryani recipes at home.Serve these biryanis immediately after cooked.
More Recipes You May Love