Cornflour is a very important ingredient in our culinary journey. Have you ever wondered what exactly is cornflour? and how can you use it to enhance your cooking? In this article you will know everything about cornflour. From what it is, how it is made, its types, nutrition facts, substitutes and various uses. By the time you finish reading, you'll be a cornflour pro. Let's start.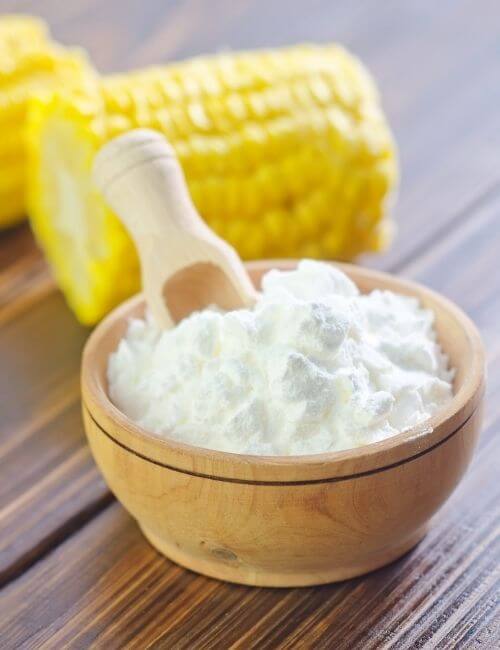 What is Cornflour?
Cornflour is a fine powder made from the endosperm of corn kernels. Corn flour is usually yellow but it can also be white or blue, depending on the variety of corn used.
Cornstarch is used as a thickening ingredient in cooking especially sauces, soups etc. It also uses as a binding ingredient to provide shape to baked goods and other food.
Apart from that, cornflour is gluten-free. It is an excellent alternative for those with dietary restrictions.
What is Cornflour made of?
Cornflour is made from the endosperm of corn kernels.
To make corn powder, grind the starchy part of corn kernels into a fine powder.
After that it is sifted to ensure its fine consistency. The result is a pure white substance that works great in the kitchen.
What does Cornflour taste like?
Cornflour itself doesn't have a strong taste but it does impart a subtle, sweet corn flavor to dishes. Cornflour adds a subtle flavor to dishes making it popular for baking and cooking.
Types of Cornflour
There are different types of cornflour available each with its unique characteristics.
These include yellow cornflour, white cornflour.
The yellow cornflour is made from yellow corn. Its colour comes from the presence of carotene.
On the other hand, white corn flour made from white corn.
The type you choose depends on your recipe and the desired texture you want to achieve.
Cornflour vs. Wheat Flour: What's the Difference?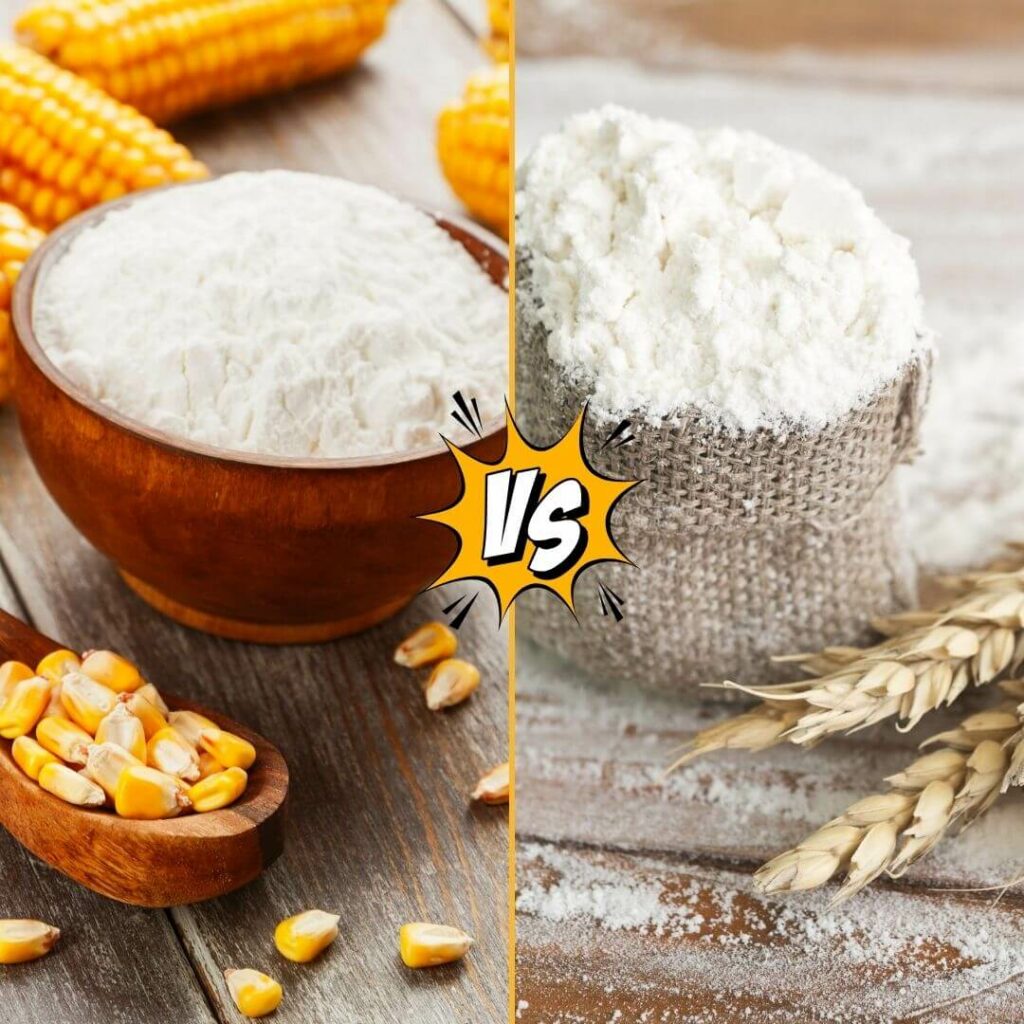 Cornflour and wheat flour are both kitchen staples but they have distinct differences.
While wheat flour is heavier and contributes a different flavor profile.
Cornflour is a gluten-free alternative that's perfect for thickening sauces without changing the flavor.
Cornmeal vs. Cornflour: What's the Difference?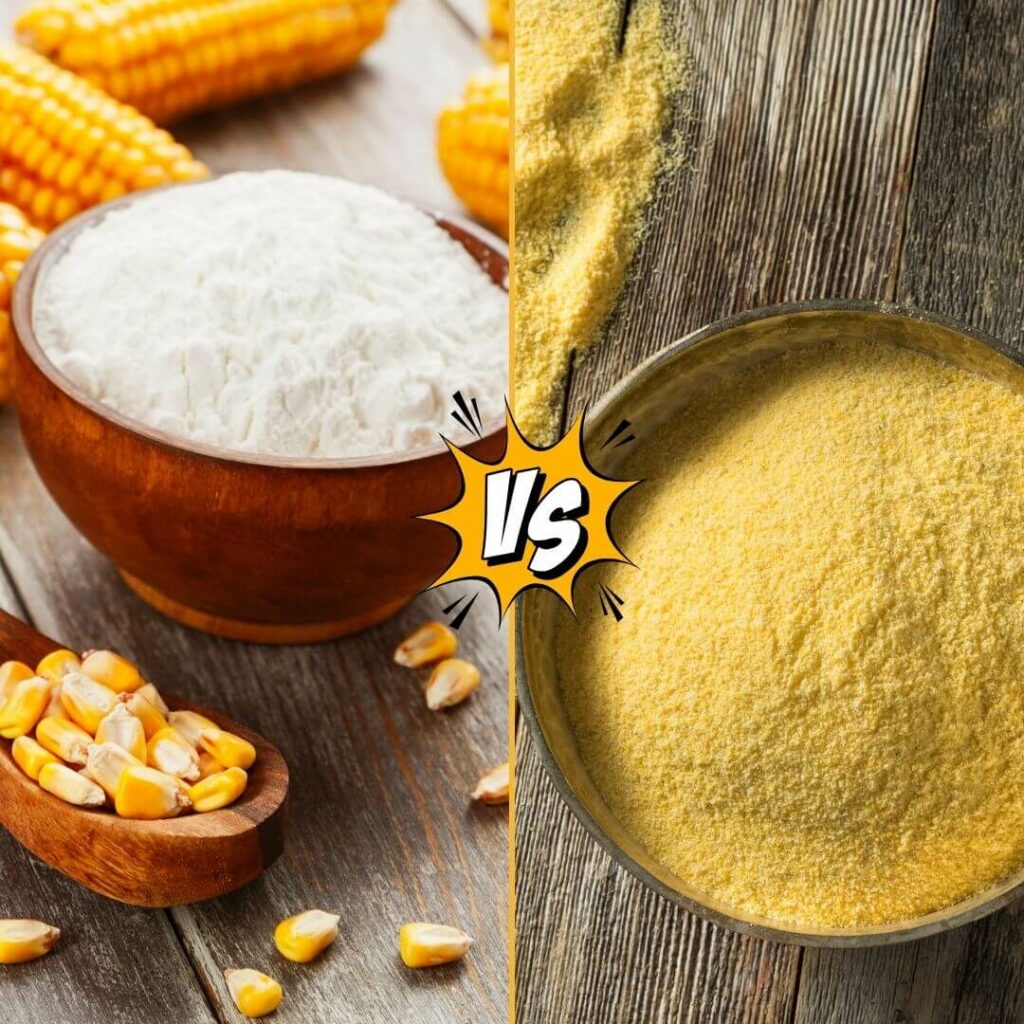 Don't confuse cornmeal with cornflour. Cornmeal is coarser and often used in recipes for a bit of texture, like in cornbread.
Cornflour on the other hand is finely ground and primarily used for thickening.
Cornstarch vs. Corn Flour: What's the Difference?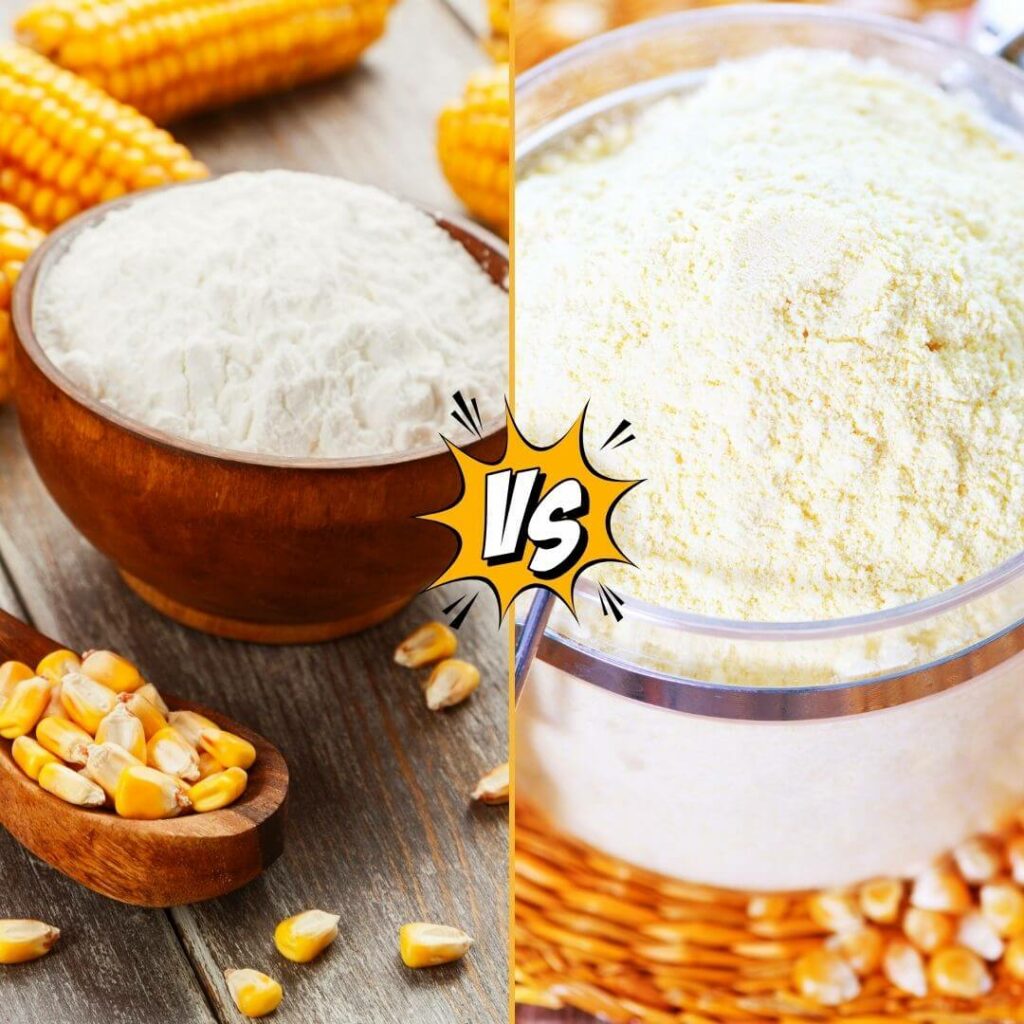 Cornstarch and cornflour are very similar and in many regions it used interchangeably. Both excel at thickening but cornstarch is often preferred for desserts.
Because it yields a glossy finish, while cornflour is favoured in savoury dishes.
Masa Harina vs. Corn Flour: What's the Difference?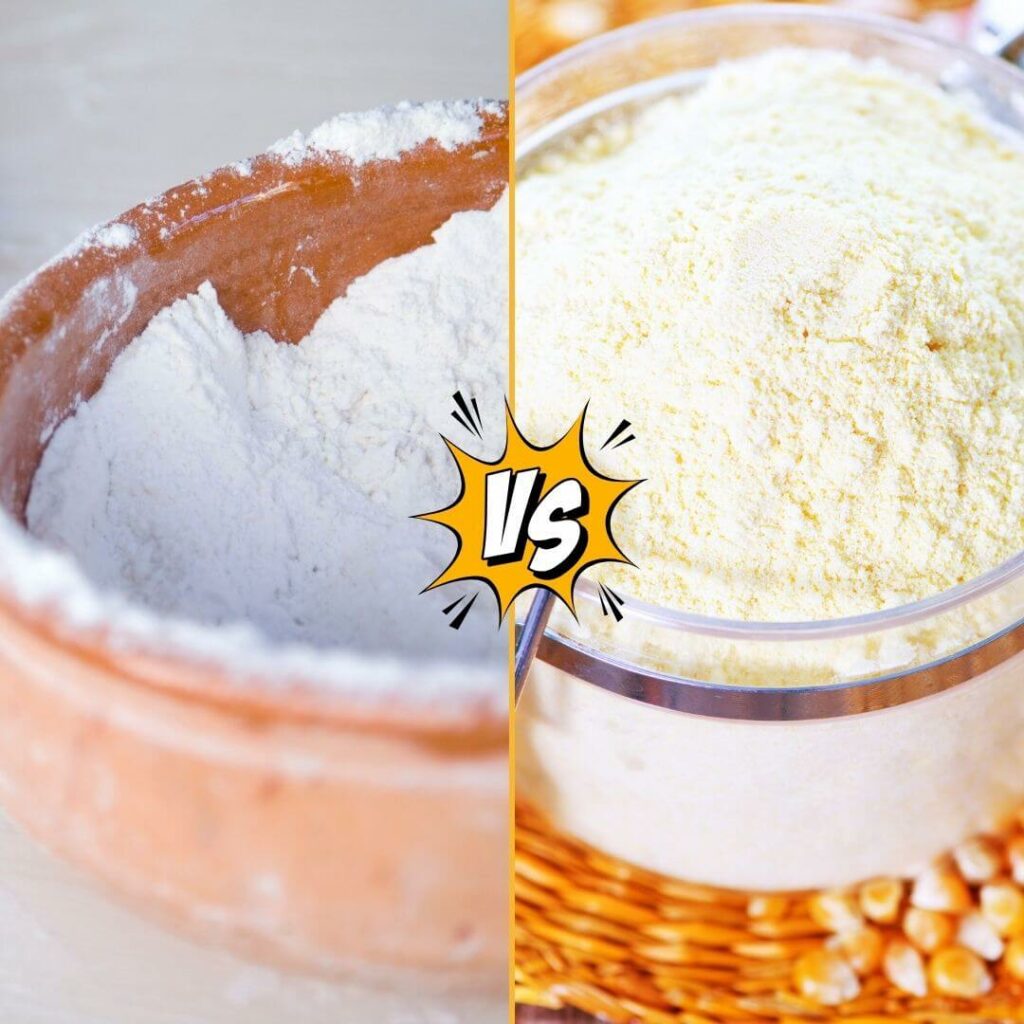 Masa harina is another corn-based product but it's distinct from cornflour.
Masa harina is used primarily in Latin American cuisine. Especially for making tortillas and tamales.
It has a unique texture and flavor compared to cornflour.
You May Like
Cornflour Nutrition Facts
Per serving, cornflour contains approximately 30 calories and is low in fat and protein.
It is primarily a source of carbohydrates and provides a small amount of vitamins and minerals.
Benefits of Using Cornflour
Cornflour's gluten-free nature makes it suitable for those with gluten sensitivities.
It is also prized for its ability to create smooth and lump-free sauces and gravies.
Whether you're thickening a soup or enhancing the texture of a cake, cornflour is a dependable kitchen ally.
Where to buy Cornflour?
You can find cornflour in most grocery stores, often in the baking aisle. Additionally, it is widely available online and convenient to purchase.
What are the Ingredients of Cornflour?
Commercial cornflour typically contains only one ingredient: corn.
However, some variations may include additives like anti-caking agents, so always check the label if you have specific dietary concerns.
How to make Cornflour
If you want to make cornflour at home, you can follow these simple steps. Please note that this homemade version might not be as finely ground as store-bought varieties.
    Prepare Ingredients
        You'll need dried corn kernels, a blender or food processor and a fine mesh sieve or flour sifter.
    Prepare the Corn Kernels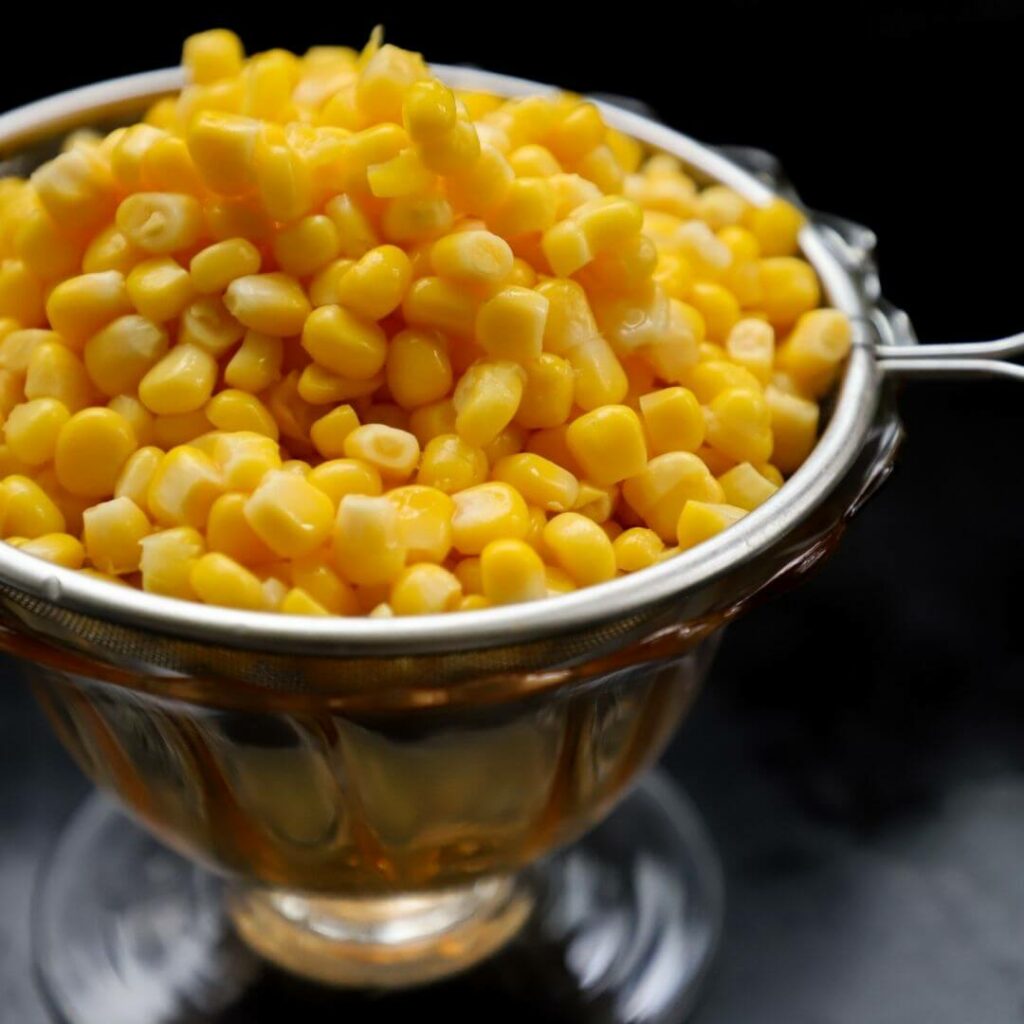 Start by ensuring that the corn kernels are completely dry. You can either purchase dried corn or dry it at home.
    Blend the Corn Kernels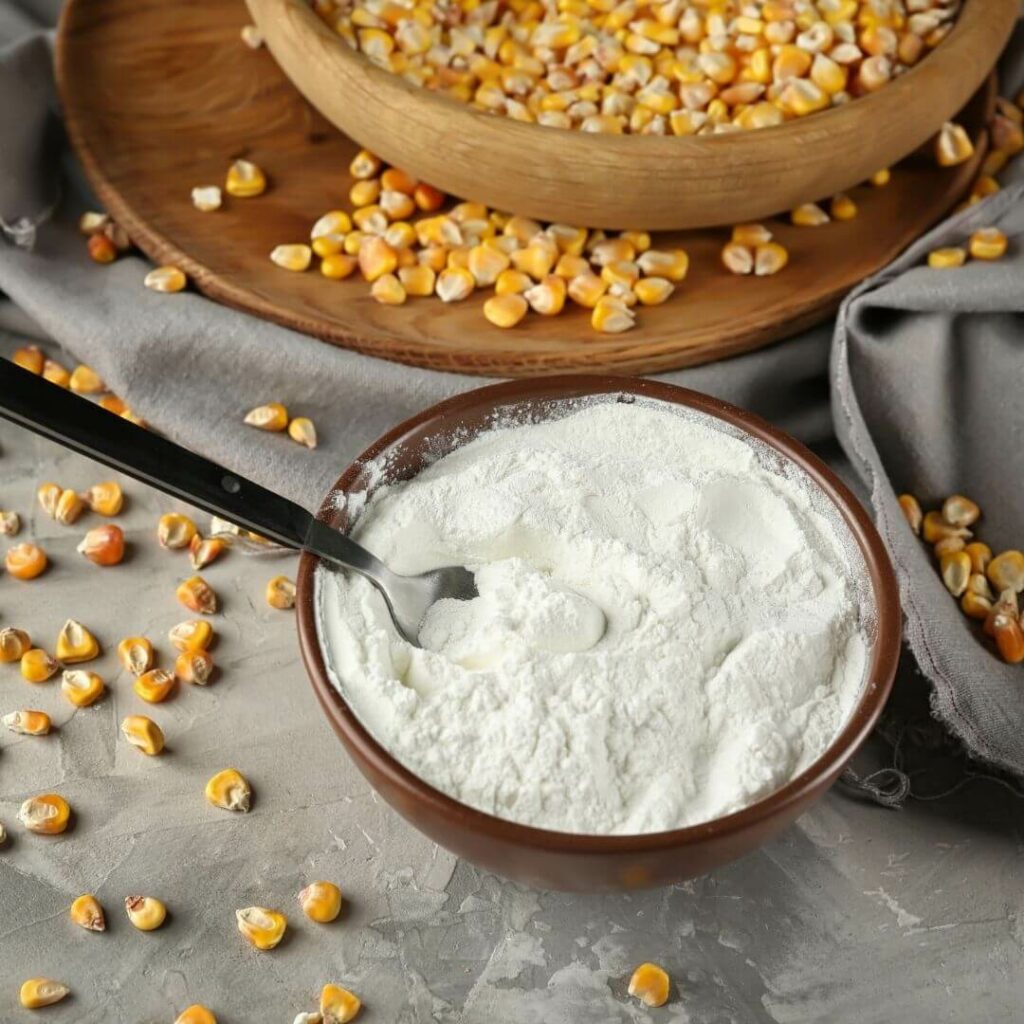 Add the dried corn kernels to your blender or food processor. Blend them on a high setting until you achieve a fine, powdery consistency.
This might take a few minutes, depending on the power of your appliance.
    Sift the Mixture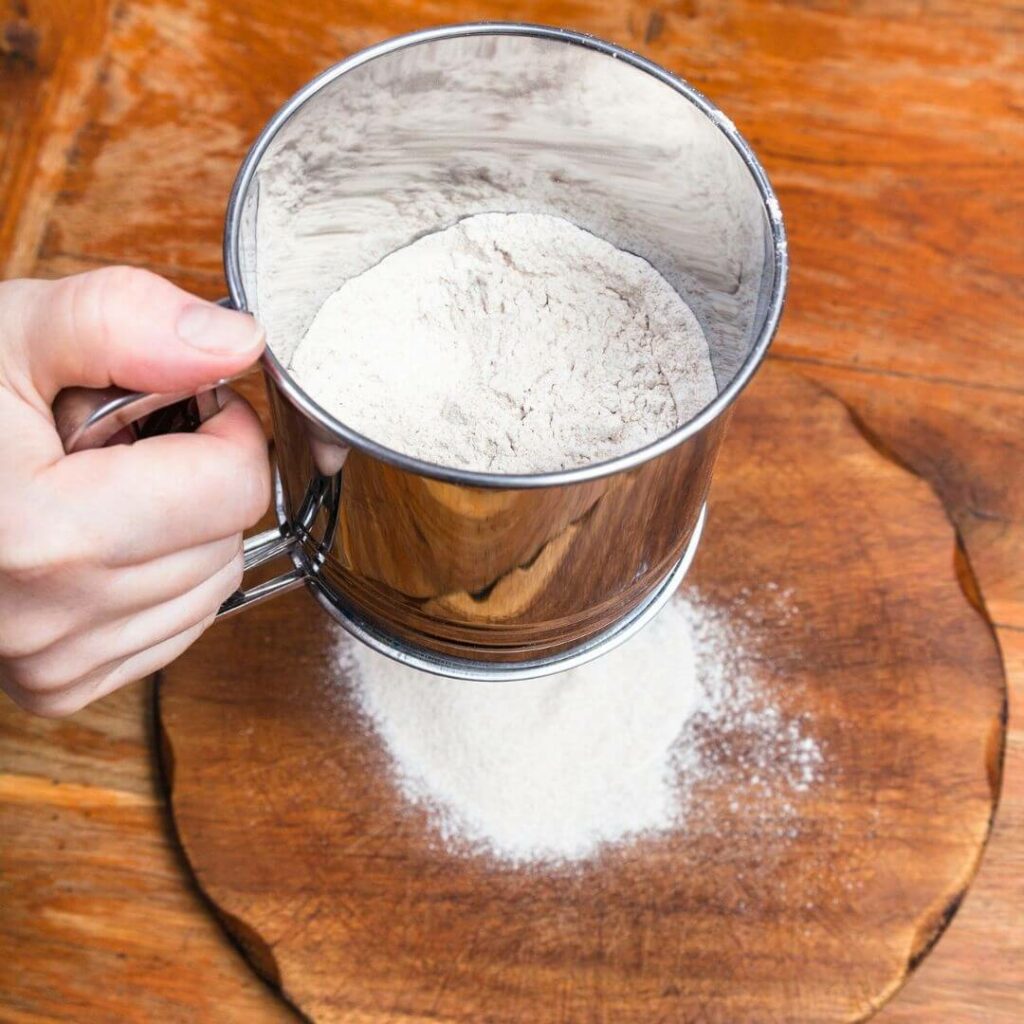 To remove any larger particles and achieve a finer texture, sift the cornflour through a fine mesh sieve or flour sifter. This step helps ensure a smoother result.
   Store Your Homemade Cornflour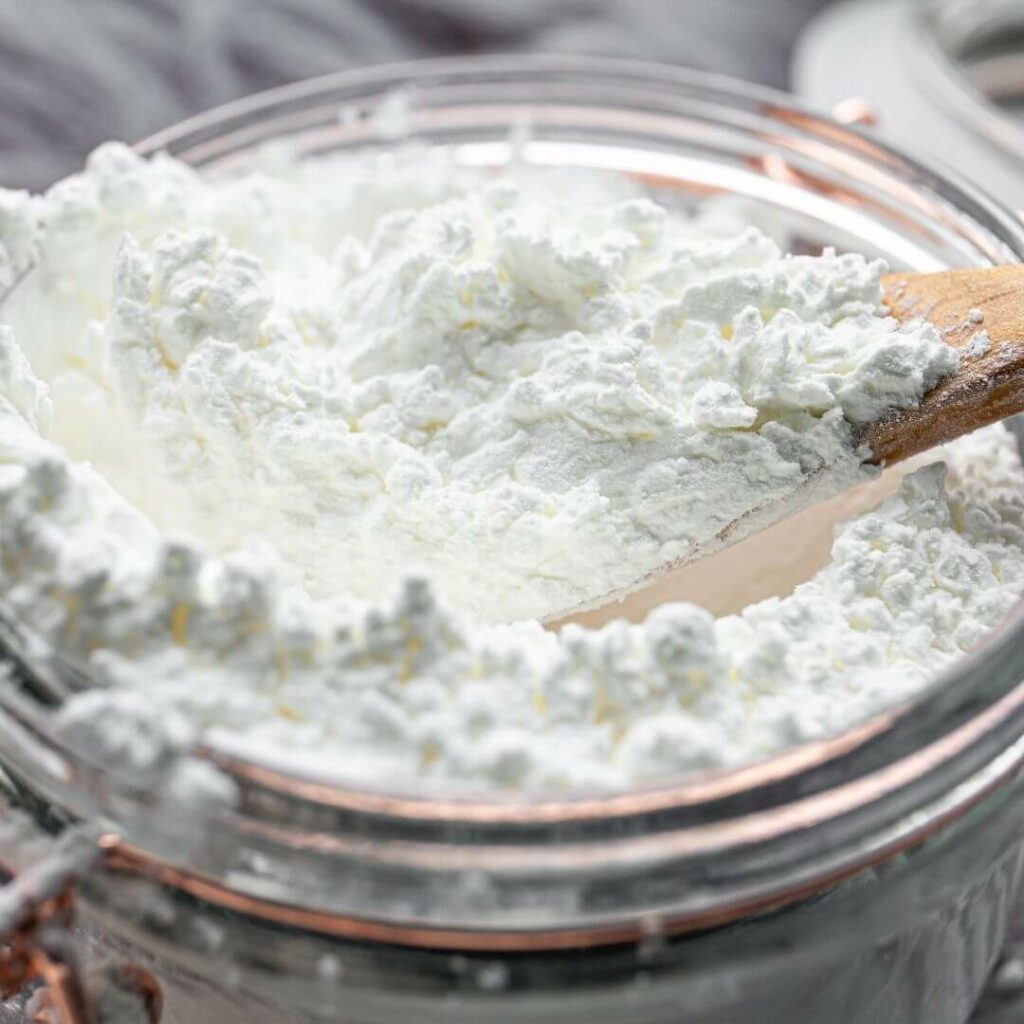 Transfer the homemade cornflour to an airtight container. Store it in a cool, dry place to maintain its freshness.
Remember that homemade cornflour may have a slightly coarser texture than commercially produced varieties but can work well in many recipes.
Enjoy experimenting with your freshly made cornflour in your culinary creations!
How to use Cornflour
You can use cornflour to thicken sauces, soups and gravies. Even used in baking to achieve a lighter texture in your cakes and cookies.
How to store Cornflour?
To keep your cornflour fresh and free from moisture store it in an airtight container in a cool, dry place.
Avoid exposure to humidity, which can cause clumping.
What can I substitute for Cornflour?
If you run out of cornflour, don't worry. You can use alternatives like arrowroot starch, potato starch, or tapioca starch, depending on your recipe.
Can you substitute Cornstarch for Corn Flour and vice versa?
Cornstarch and cornflour are very similar, making them interchangeable in many recipes. Just keep in mind the desired texture and appearance of the final dish.
FAQs and Troubleshooting
Is cornflour the same as cornstarch?
Yes, they are the same; the terminology varies in different regions.
Can cornflour be used as a substitute for wheat flour in recipes?
It can, but remember that it lacks gluten, which affects the texture of the final product.
 Is cornflour suitable for individuals with gluten allergies?
Absolutely, cornflour is gluten-free and safe for those with gluten sensitivities.
If you want to include cornflour into your cooking or baking dishes. It is important to know what cornflour is and how to use it in various ways.
You can use cornflour to thicken sauces, bake cakes or try gluten-free recipes. So, go ahead and cook your favorite dish with cornflour.