14 most popular chinese food | Easy chinese dishes
Do you love Chinese food? Here I share the 14 most popular chinese food , which is not only taste delicious but also very easy to cook at home. This list of easy chinese recipes includes momos to fried rice, that you can easily enjoy in your family dinner. To prepare this delicious chinese dishes at home visit each recipe.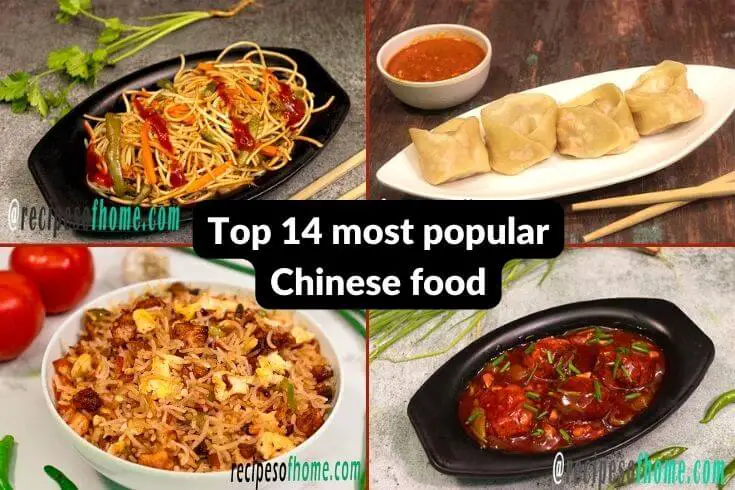 Famous Chinese Dishes
Chinese Recipes. The world's most well-known culinary legacy comes from China. Chinese cuisine has a history of around 1000 years and has evolved throughout that period to include a variety of cooking methods, ingredients, and styles.

Usage of various Sauces and seasonings, five spice powder, oyster sauce, soy sauce, vinegar, root garlic, fresh ginger and others are used generously to make the chinese dishes unique from the rest of the world.
In Chinese dishes two most important food items we can see in both regions. For example in North China region, the most popular food items are wheat-based products like noodles and steamed buns.
But in South China region we can see rice items are mostly served.

The main thing in chinese recipes is they are extensively perfect in their aroma, appearance and taste.
What is Chinese cuisine
Chinese cuisine has a lot of varieties depending on its cooking style, ingredients and taste. There are 8 most popular regional chinese cuisine are Cantonese, Shandong, Szechuan, Fujian, Hunan, Jiangsu, , Anhui, and Zhejiang.
Cantonese cuisine : In this cuisine, most dishes are steamed and stir-fried which makes. They are tender, slightly sweet and with a mellow fragrance.
Shandong cuisine : This cuisine is all about seafood as it is famous in East China. Here main ingredients are scallops, prawns, clams, and sea cucumbers.

Szechuan cuisine : This main attraction of this cuisine is use of Sichuan peppercorn, which makes this cuisine bold, pungent and spicy flavours.
Fujian cuisine : The main attraction of this regional cuisine is use of fresh ingredients from the mountains and sea often served in a broth or soup using cooking styles like braising, stewing, steaming and boiling.
Hunan cuisine : This province is popularly known as the ' land of fish and rice '. It is also famous for its stews, besides you can also see various braised and baked dishes.
Jiangsu cuisine : It is believed that this cuisine was a prominent part of ancient China's royal cuisine. Their dishes offer a balance of sweet and salty texture.
Zhejiang cuisine : It is famous as the ' land of milk and honey '. Dishes are known to have very delicate in taste. Here most of the recipes are cooked with bamboo shoots.
Anhui cuisine :  It uses a wide variety of herbs and vegetables, especially, fresh bamboo and mushrooms.

What are indian chinese recipes
It is believed that Indian Chinese cuisine first originated in Kolkata by a small Chinese community.
They introduced hot and spicy Chinese sauces, seasoning along with some Indian ingredients and certain cooking techniques especially steaming and stir-frying, with help of them serve various chinese dishes like Manchurian, momos, American Chop Suey, spring roll, Sweet and Sour, Chow Mein etc.
These Indianization of chinese dishes have similar textures but different flavours due to the use of certain Indian ingredients.
You May Like
Here is the list of 14 most popular chinese food must try at home :
If you are looking best chinese food menu for your family? I covered 14 famous chinese food recipes which you can easily try at home.
This chicken momos recipe is one of the delicious chinese food which is popular in northern india as street food. Serve hot this small bite-sized steamed snack with green chutney, and tomato chutney.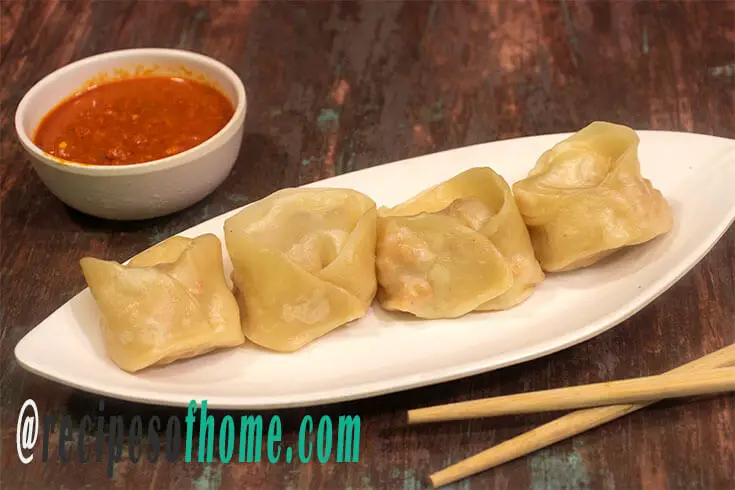 Veg momos recipe is the most delicious and mouthwatering chinese recipe. This is a popular steamed vegetarian snack. Spicy vegetarian mixture stuffed in maida dough then steamed in medium flame and serve hot with tomato chutney and coriander chutney.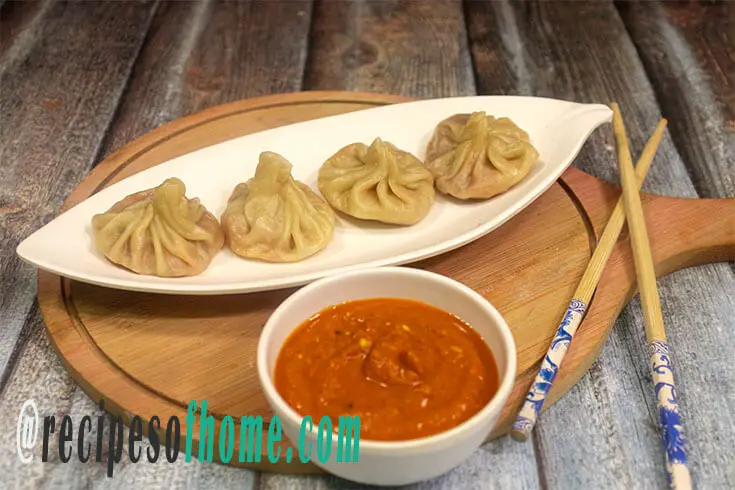 In this cold winter, if you don't try famous chinese food hot and sour soup, I think you missed some great chinese dishes. This hot and sour soup recipe is made with veggies including cabbage, carrot, capsicum, french beans, green peas, shredded chicken and a spicy twist of red chili sauce, soy sauce and vinegar.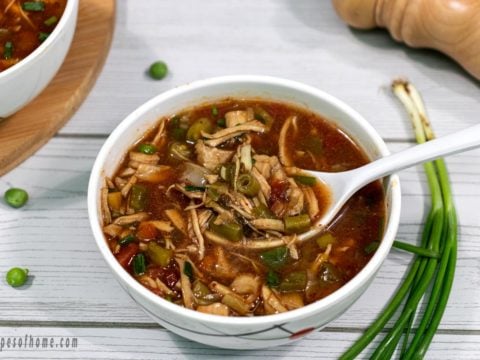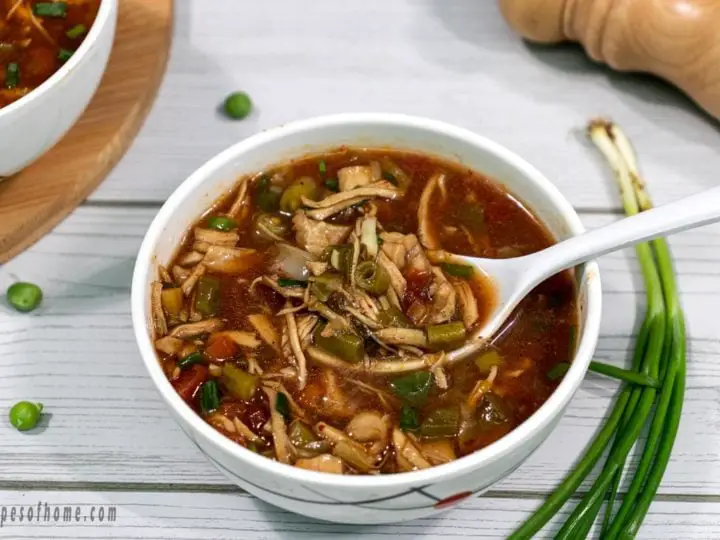 Have you tried tasty manchow soup? If you want to eat easy chinese food then you must give it a try. It is a very quick vegetable soup recipe this flavorful vegetable manchow soup is made with ginger, garlic, chillies, beans and carrots, spring onions, capsicums and fried noodles.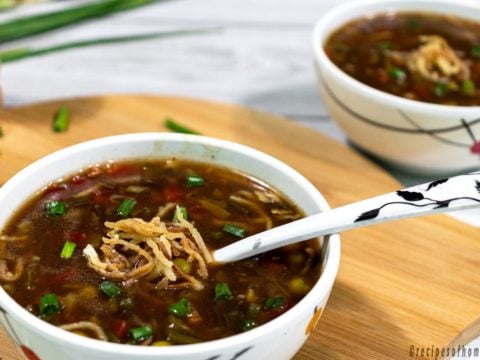 Noodles recipe is one of the delicious menus in chinese cuisine. Among various noodles recipes, this veg hakka noodles dish is super quick and easy to prepare at home. First cook your favourite veggies like capsicum, carrot, spring onions and cabbage with soy, chilli, tomato sauce and some spices then mix with parboiling noodles.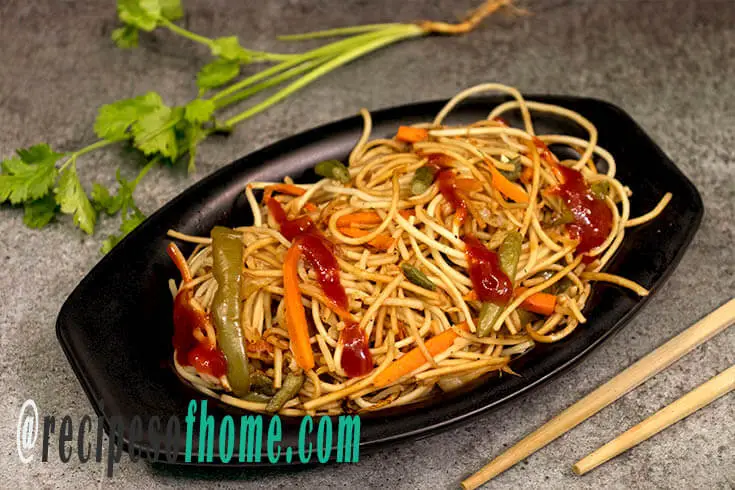 Chilli chicken recipe is the most delicious chinese recipe that you must try at home, where fried chicken chunks are tossed with sweet and sour sauces, made of chopped ginger garlic, layer onions and capsicum and some spices.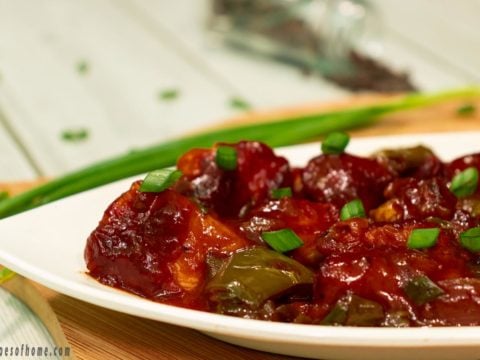 The manchurian recipe is another popular dish on Chinese menu. This veg manchurian recipe or cabbage manchurian is a vegetarian manchurian recipe where fried crispy manchurian balls are tossed in sweet and sour manchurian gravy.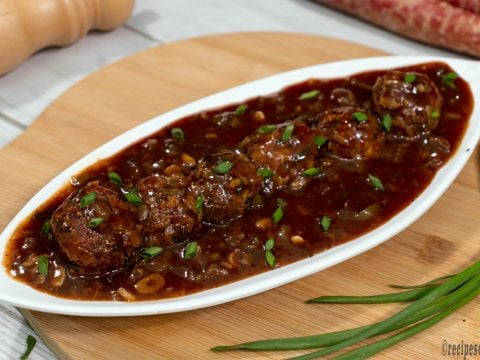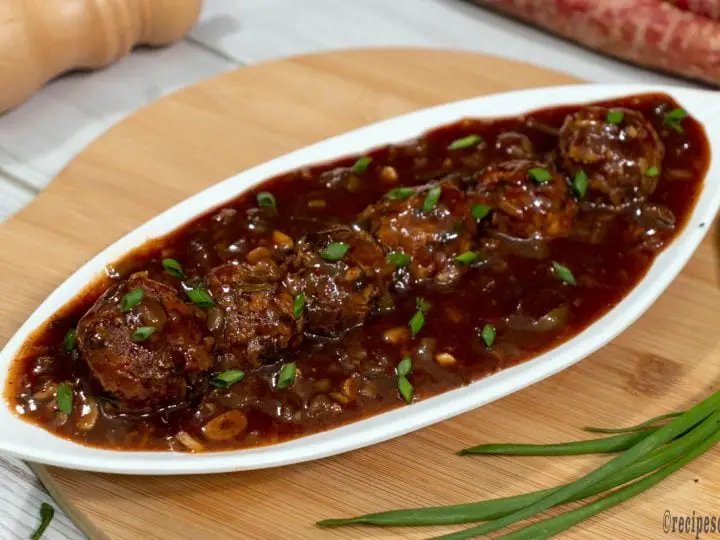 If you are vegetarian you can try another variant of manchurian recipe is cauliflower manchurian or Gobi manchurian recipe where a fried crispy gobi is tossed in sweet and sour manchurian sauce. For step-by-step instructions follow the recipe properly.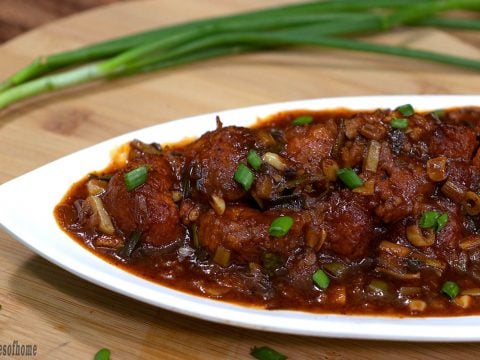 Are you vegetarian? want to cook vegetable fried rice? It is one of the delicious and quickest veg fried rice recipe. Where veggies like carrot, cabbage, and beans along with green peas, soy sauce, chillies and garlic cook with long grain basmati rice. Here is how to make a veg fried rice recipe with help of step by step instructions.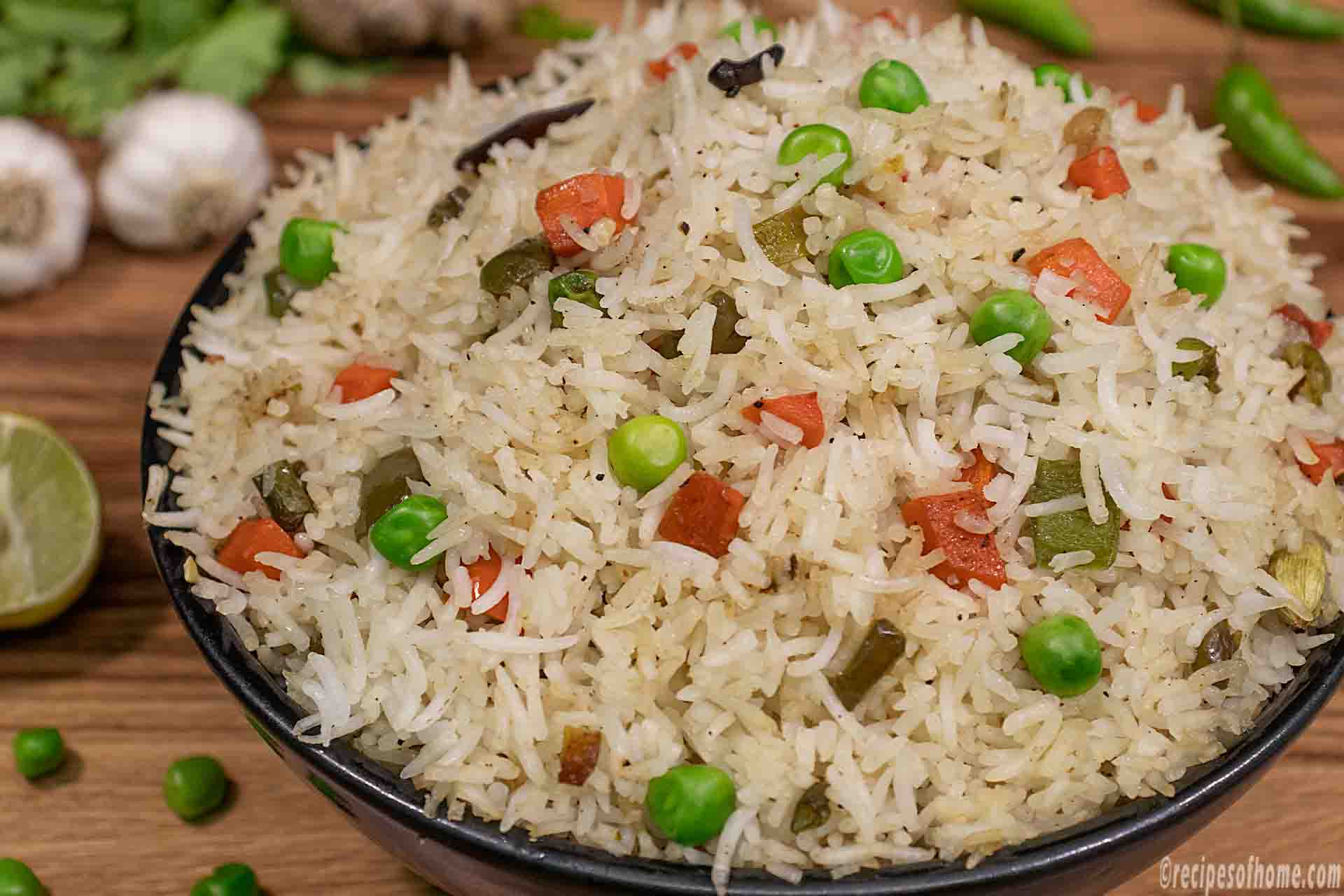 If you are non vegetarian then you can give a try this tasty chicken fried rice recipe a, the recipe is the same as the veg fried rice recipe where first cook all veggies like carrot, cabbage, and beans along with green peas, soy sauce, chilies and garlic then fried with parboiling rice, fried chicken and eggs. Follow the step by step instructions to prepare chicken fried rice.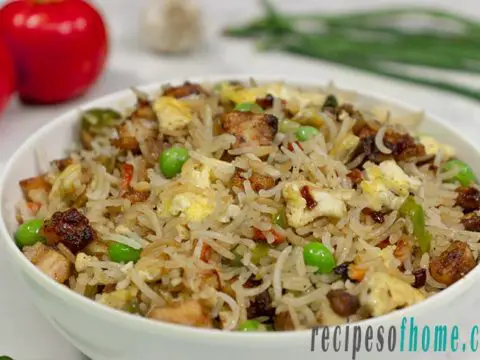 Honey chilli potato is a sweet and sour indo-chinese snack which you can usually find in north Indian chinese dishes. It has the perfect balance of sweet and spicy with sliced potatoes tossed with a host of sauces and spices.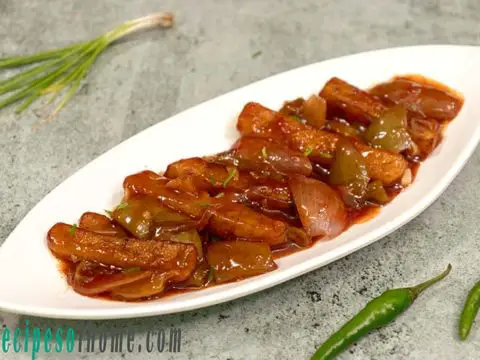 If you are thinking to cook chinese food today? then try this super delicious and very easy-to-cook chilli paneer recipe. A perfect indo-chinese dish can be made easily with known ingredients available in your kitchen.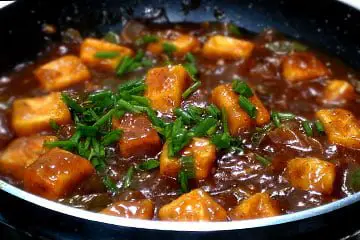 If you are non-vegetarian and want to eat chinese food then you must try this chicken manchurian recipe. In this recipe, crispy fried manchurian balls are tossed in sweet and sour manchurian sauce. To know how to make chicken manchurian follow the below step-by-step instructions.