Chicken momos recipe | How to make chicken momos | Momos recipe
Momos recipe is a popular north indian street food where flour based dumplings steamed with cabbage, carrot and spring onion stuffing.This chicken momos recipe also known as dim sim.To cook this delicious chicken momos follow below step by step instructions on how to make chicken momos?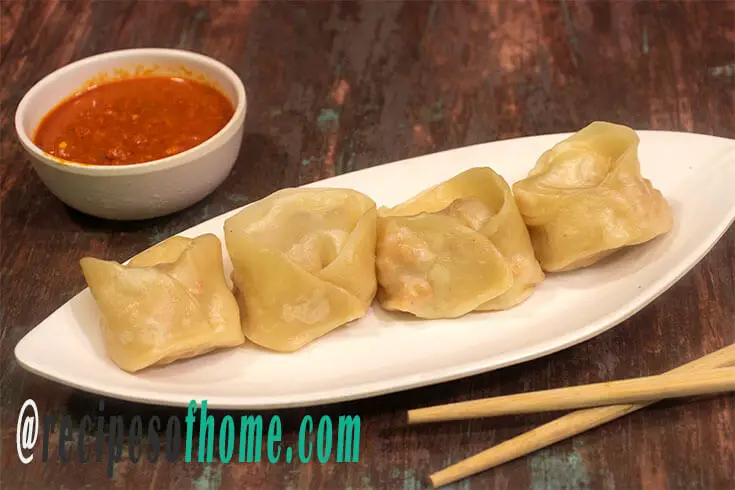 Though there are various recipe of momos you can easily make at home.For example steamed chicken momos, fried chicken momos and tandoori chicken momos.
Each momos recipe has different taste and texture. Among them this are very simple momos recipe which you can easily cook at home.
To cook momos at home follow bellow tips and trick and step by step instructions.
Note : if you are in a hurry, feel free to click on the following links to check your desired topic.If you'd like to see our in-depth step by step recipe preparation keep reading!
What is chicken momos?
Chicken momos is a popular indian street food where flour based dumplings stuffed with cooked chickens flavor with some sauces and spices.
Must Check Recipes
What to serve with momos?
Serve chicken momos hot with a spicy momos churtney and hot chicken soup.

Tips to make chicken momos recipe



Dough : To cook best chicken momos recipe make sure dough must be firm and stiff, add only required amount water to knead.Momos sheet should be thick at center but thin at edges.
Spices & Sauce : I want simple flavor in my momos stuffing so i only add soy sauce, vinegar , pinch of salt, pepper and chili powder. If you want you can experiment with different flavors of indian spices.
Chickens :

You can use boneless chicken specially from chicken breast.First keema it then cook in medium flame.
Cooking Method : Traditionally while cooking momos recipe , they are steamed in a steamer , when you touch the dough it should not feel sticky, momos will also look transparent.
More Recipes You May Love
How to make chicken momos?
Here, the complete recipe of chicken momos preparation classified into three simple categories first one is making dough for momos,
second one is preparing stuffing for chicken momos third one is filling and shaping chicken momos

so, let's make it now.
Making dough for momos recipe



1. At first for making dough for momos recipe in a large bowl mix 250 grams all-purpose flour or maida,1 teaspoon salt and 1 teaspoon oil.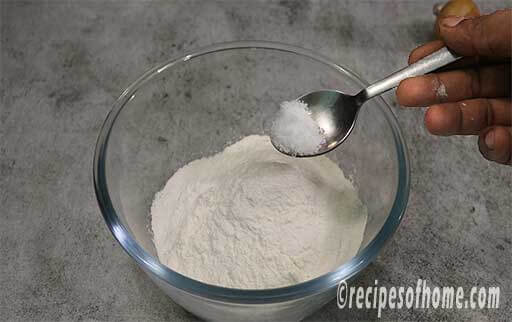 2. Then sprinkle 5 to 6 tablespoons water in parts and knead to make firm dough. Make sure momos dough  should not soft because it will become difficult to shape the dumplings.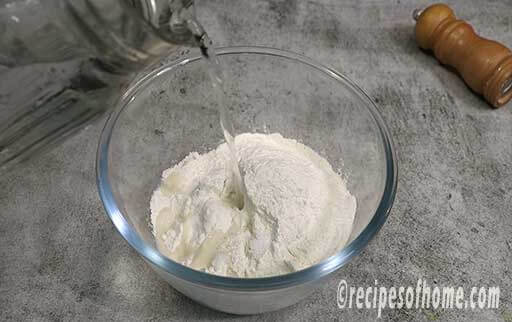 3. Finally cover the dough with a moist towel and rest the dough for 30 minutes.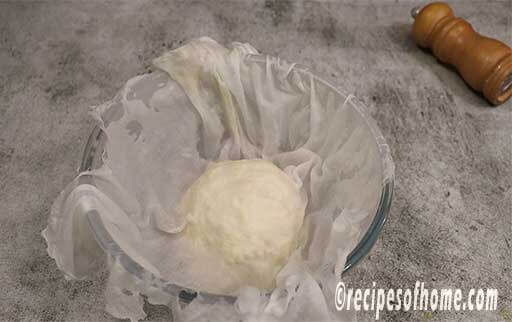 Prepare stuffing for chicken momos
1. Now for cooking stuffing for chicken momos heat 2 tablespoon oil in a pan and spread it evenly on pan.
2. Then add 1 large chopped onions saute in medium flame for sometimes till translucent.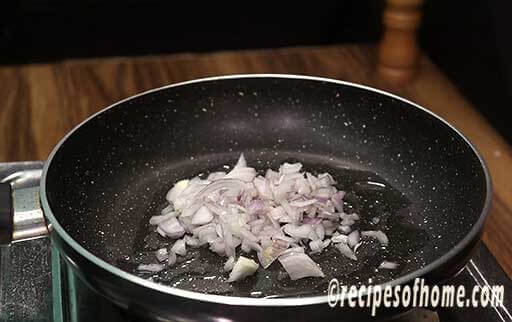 3. After that add 1 tablespoon ginger garlic paste and 3 chopped green chili , mix with them till onions become completely golden brown.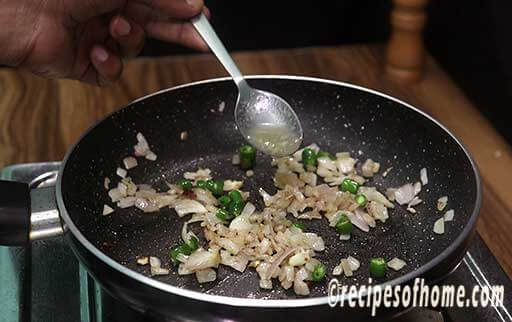 4. Next add 400 grams chicken keema and cook in medium to high heat for 8 to 10 min.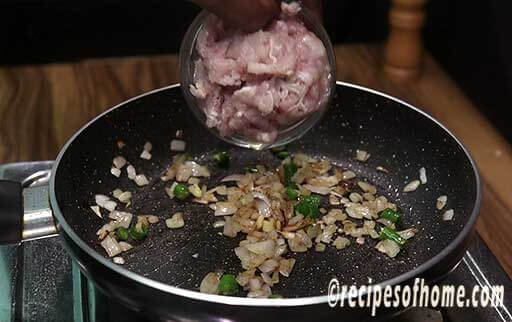 5. Furthermore add 1 tablespoon salt 1 tablespoon red chili powder , 1/2 tablespoon garam masala powder and cook further 2 min.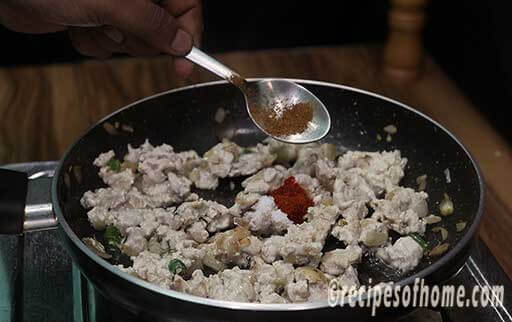 6. Now add 3 tablespoon freshly chopped coriander leaves, 1 tablespoon soy sauce and 1 tablespoon vinegar, mix them together.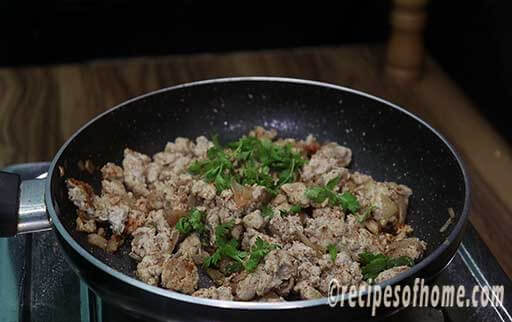 7. If chickens sticks together make sure you break the chickens into small pieces with a spatula. Finally our spicy stuffing is ready for chicken momos recipe.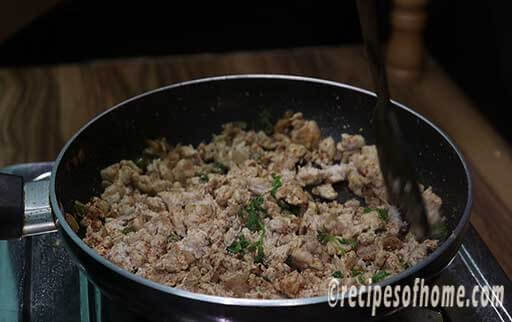 Filling and shaping chicken momos



1. Now for filli and shaping chicken momos first place the dough on a plate.Then divide the dough into 8 to 10 equal circular ball, you can roll with the palm.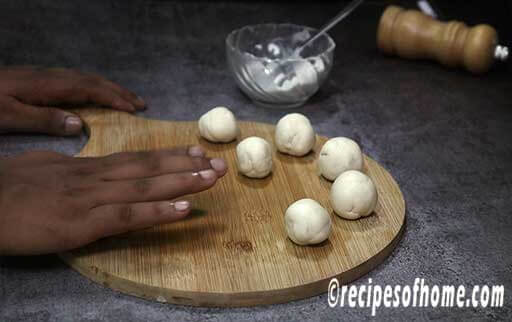 2. First apply dusted flour on board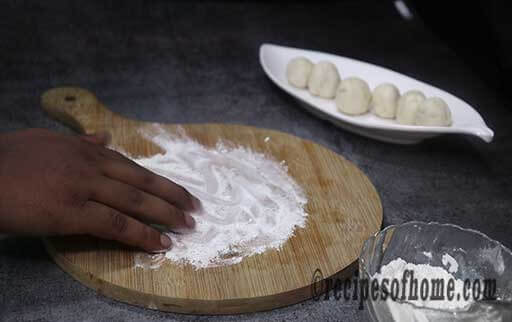 3. .Then using a rolling pin make a thin circle of 3 inch diameter from that dough ball. Make sure center is thick but edges are thin.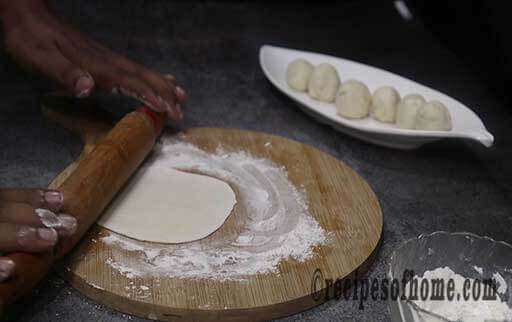 4. Now pour 1 tablespoon chicken stuffing in center.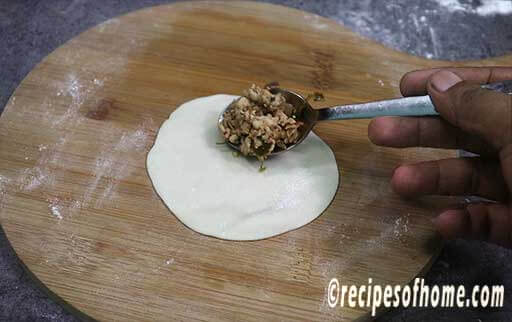 5. Apply water at the edges of circle with your finger tip or with a small pastry brush.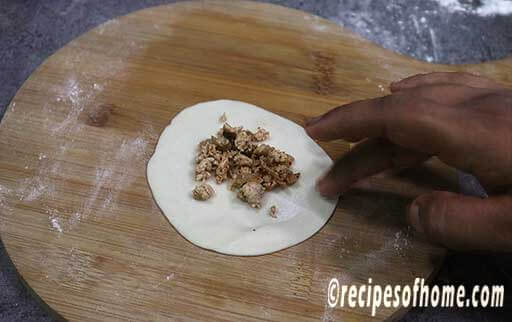 6. Next lift one side of the edge and join to other side just like gujia.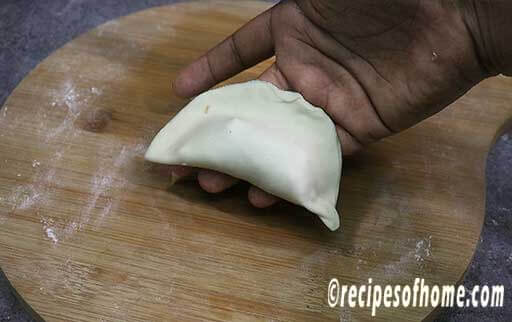 7. Furthermore join the both end together just like an envelope.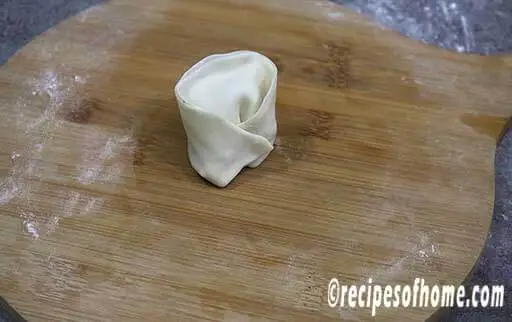 8. Place the chicken momos on a plate for cooking.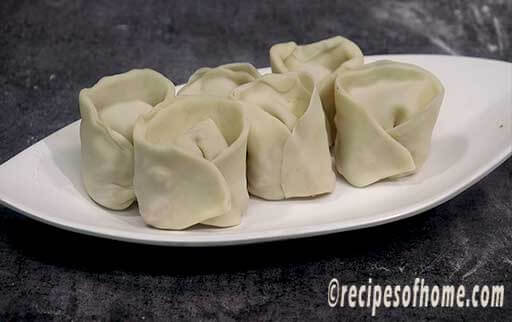 Cooking chicken momos recipe



1. Now for cooking chicken momos recipe first grease a steamer pan with some oil or you can place large cabbage leaf on it.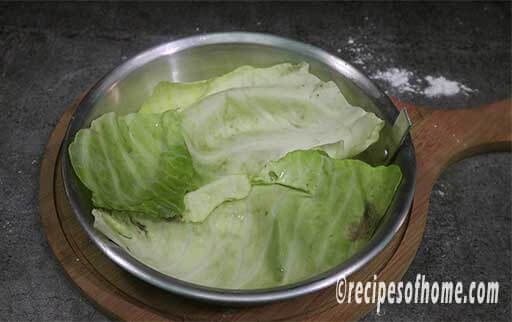 2. Next arrange the chicken momos in the pan, cover and steam for 7 to 10 minutes till the outer dough becomes transparent.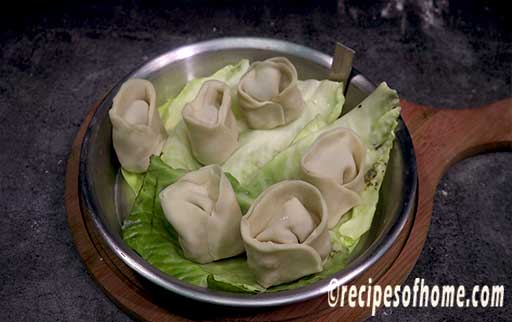 Note : Don't overcook momos as the outer dough, becomes dense and chewy. The steaming time may vary upon the thickness of momos' cover.
Chicken momos recipe card

Here is a quick overview of all the chicken momos ingredients including quick step by step preparation of chicken momos recipe shown in the recipe card.
Take note of all ingredient lists.