Do you like Indian street food ? Here I compiled top 6 indian chaat recipes that you can easily prepare at home. If you are wondering how to make chaat at home then don't worry these lists are super delicious and very easy chaat recipes anyone can prepare at home.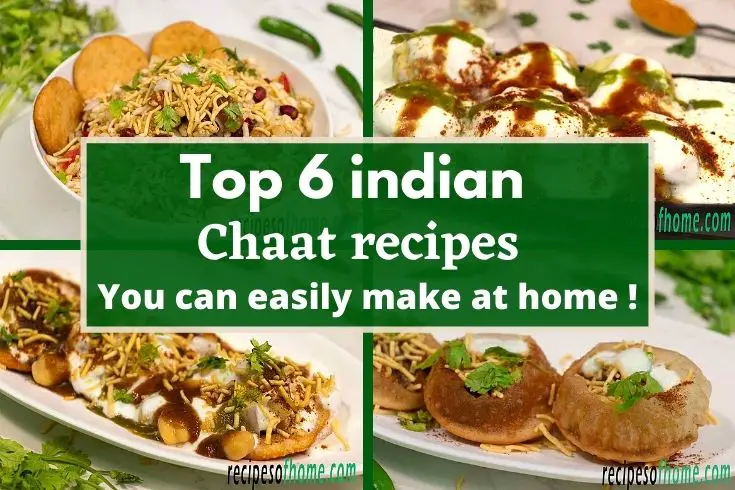 What is chaat ?
Chaat is a popular Indian street food that is loved by everyone. In India there are various types of chaat recipes are available from North Indian Dahi Bhalla chaat, world famous pani puri to crispy aloo chaat and many more.
Indian chaat recipes

Here is the list of top 6 Indian chaat recipes that you can easily make at home. If you want to make these super delicious and very easy chaat recipes at home follow proper step-by-step instructions in each recipe section.
This tasty bhel puri is a famous Indian chaat recipe, a great companion in the evening. This delicious bhel puri chaat recipe is made with golden fried crispy papdi, murmur, fried peanuts,bhujia, some aromatic spices, chopped onions, potatoes and 3 tasty chutneys i.e sweet tamarind chutney, green chutney and hot red chutney. Here is the step-by-step instructions on how you can perfectly make this bhel puri recipe at home.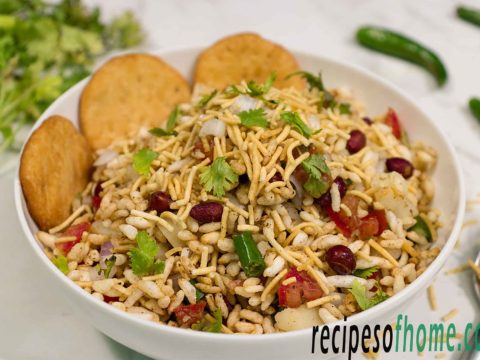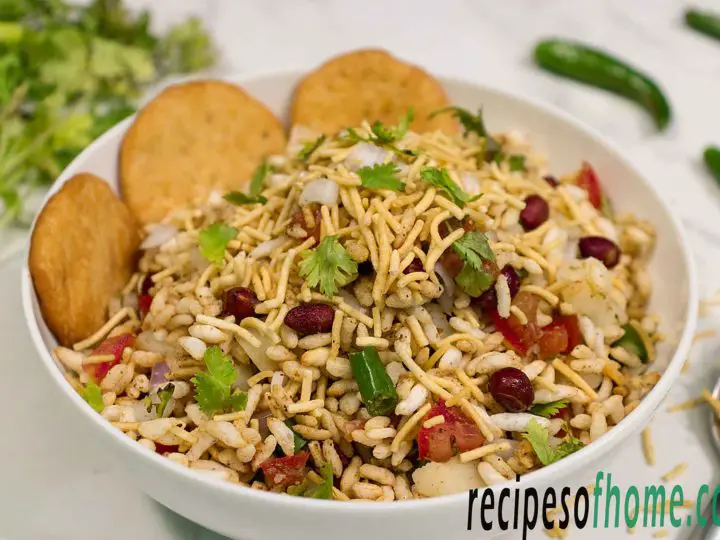 | Also check : 12 best indian sweet recipes
Dahi Aloo Chaat is another delicious and easy chaat recipe that you can easily make at home. These crisp fried potato chunks are wrapped in sweet and tangy spices and tossed with chutney. While serving garnish with curd, crushed bhujia, fresh coriander and mint leaves.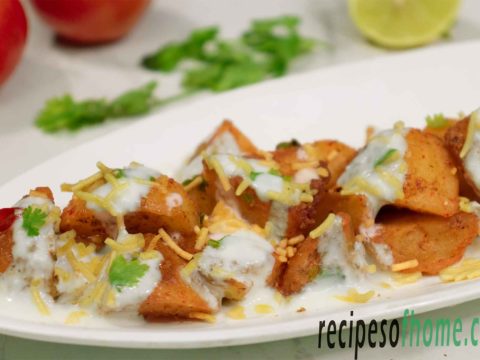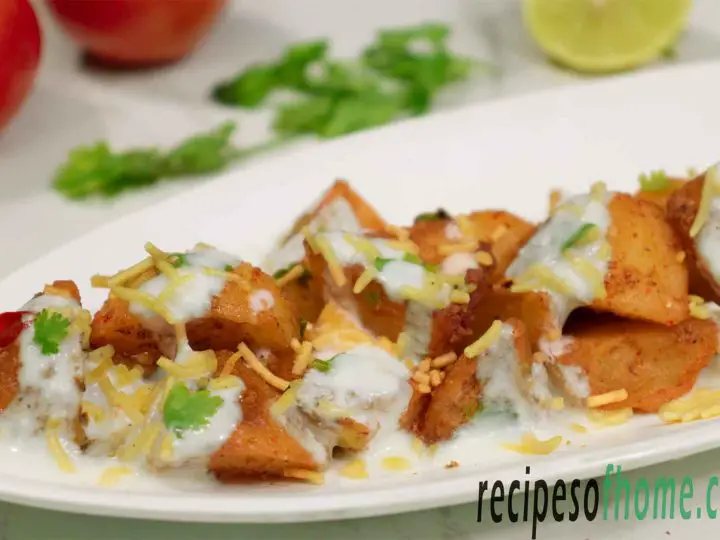 | Also check : 9 best punjabi recipes
You May Like
Papdi chaat is the tastiest Indian chaat recipe that you can easily find in the streets of northern India.This mouth-watering papri chaat is made of papdis topped with yoghurt, boiled chickpeas, coriander and tamarind chutney,bhujia, roasted cumin powder and red chili powder. Here is the full recipe of papri chaat with step-by-step instructions.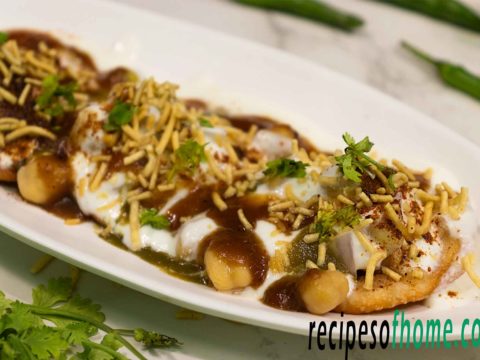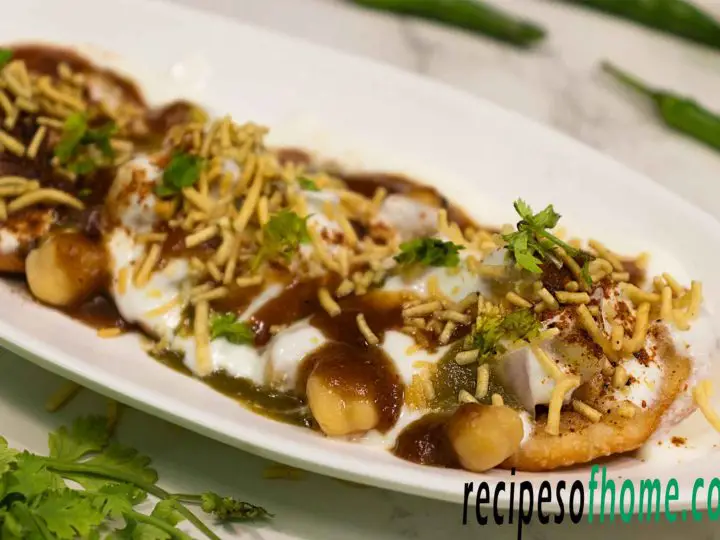 | Also check : 11 best indian dessert recipes
Try this delicious dahi puri chaat as your evening snack dish. This is a very simple chat recipe where crispy puri is filled with dahi, tamarind chutney, coriander chutney,bhujia, some chaat masala and other spices. To taste it better serve this dahi puri instantly after preparing it,otherwise, it will become soft.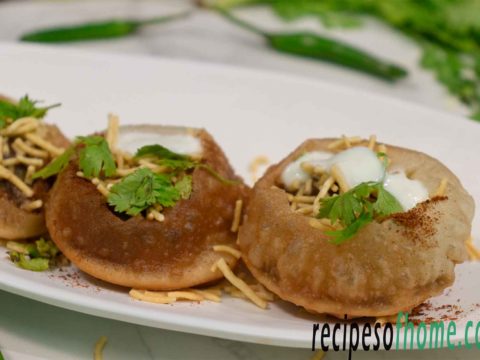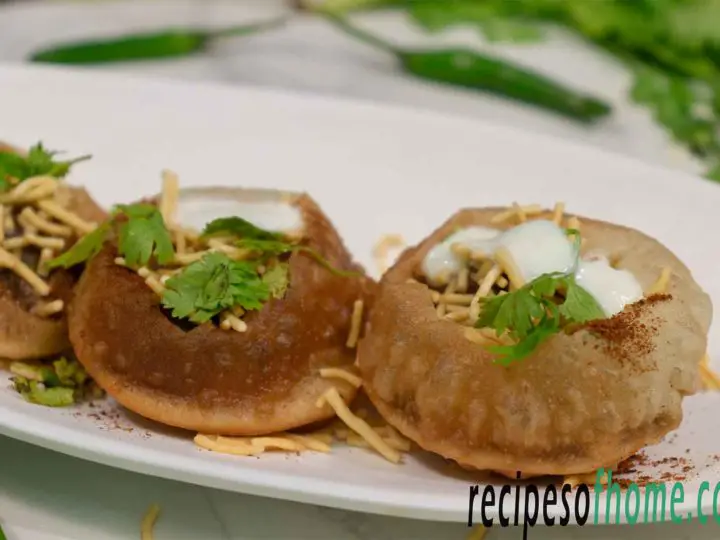 | Also check : 13 best indian lunch recipes
Dahi vada or dahi bhalla is the most delicious chaat recipe of india.This dahi vada is not only very delicious but also super easy to make at home. I am sure this dahi vada recipe will surely impress your guest. For assembling dahi vada layer with sweet curd, tamarind chutney, coriander chutney, chaat masala, roasted cumin powder, salt and black pepper. You can find below the complete chaat recipe.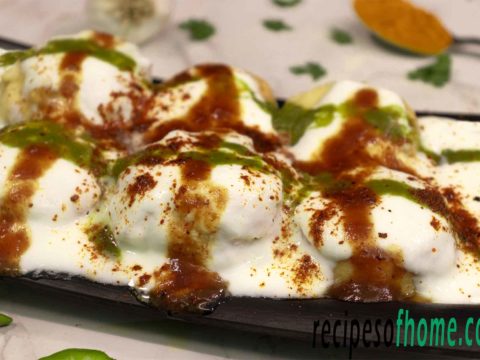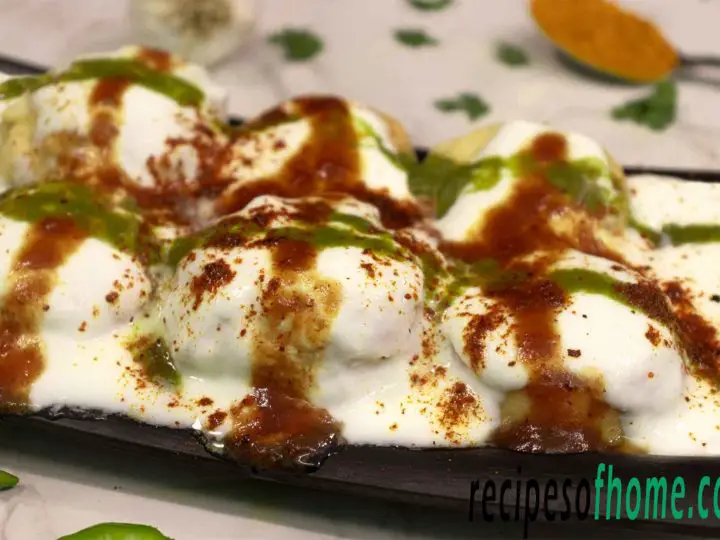 Pani puri is another most served chaat of india.This popular chaat recipes is slightly different from the rest of Indian chaat recipes. To prepare crispy pani puri at home you need three most important things first one spicy potato filling and the second one is khatta metha pani and third one crispy puri. After that just make a hole on puri fill potato stuffing then dip into water and eat it.

More Recipes You May Love
[crp]
Recipe Card