12 Indian sweets recipes | Easy sweets recipes | Sweet dishes
Today I share 12 Indian sweets recipes in this post. These collections of sweet dishes include from all-time favourite desserts Kaju katli , butterscotch ice cream, cafe-style chocolate cold coffee to seasonal gajar ka halwa.These are not only very easy sweets recipes but also very easy to make at home. If you want to cook Indian sweets at home then must follow step by step instructions mentioned in each recipe.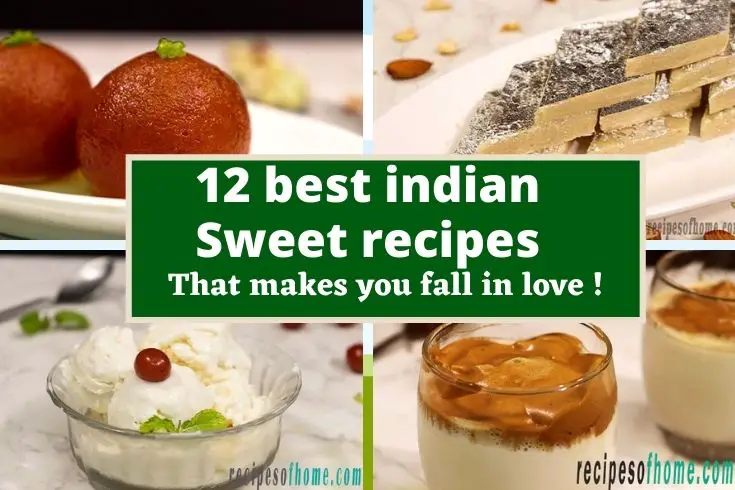 If you want to make easy sweet recipes at home then check these mouth-watering top 12 Indian sweet recipes, which you can easily make at home by following proper step-by-step instructions.
| Also check : 13 best indian lunch recipes

| Also check : 9 best punjabi recipes

Recipe Card