Cold coffee recipe | How to make cold coffee | Cold coffee cafe style
Cold coffee recipe – the most delicious creamy,thick iced cold coffee recipe. This chocolate cold coffee cafe style is not only very delicious but also super easy to make at home. In this post, you will learn how to make cold coffee?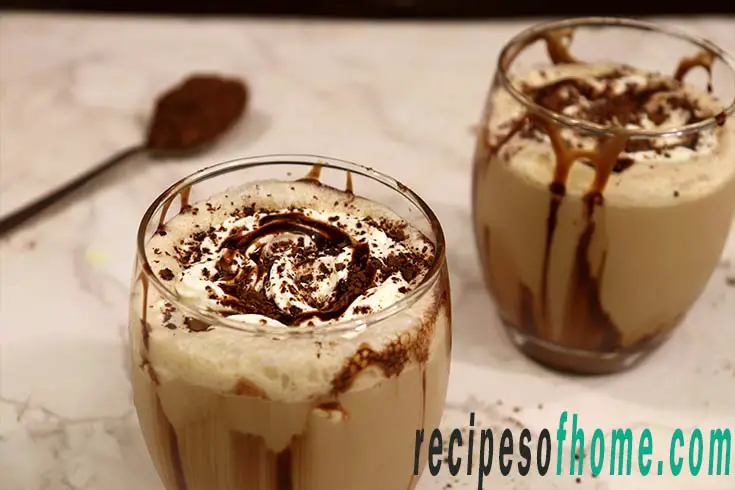 Whether there is the sudden arrival of guests at your home or pre-scheduled parties this thick cold coffee recipe is the best coffee recipe you can serve immediately.
Note: if you are in a hurry, feel free to click on the following links to check your desired topic.If you'd like to see our in-depth step by step recipe preparation keep reading!
What is cold coffee?
Virgin mojito the popular mocktail drink specially made for summer drinks. This non-alcoholic drink made of fresh mint leaves, powder sugar, lemon juice, a pinch of black salt and soda.
| You can also check this
Tips to make cold coffee cafe style recipe
Type of Coffee: Though in cafe they used espresso a very strong coffee to prepare cold coffee,but for homemade version you can use any instant coffee from your popular brand just increase amount of coffee to 3 tablespoons. . 
Sweetness:

While preparing cold coffee at home i prefer to add a few tablespoons of normal sugar while blending,you can also add same amount of condensed milk,coconut sugar depending upon your choice.

Thick Cold Coffee: Must use chilled heavy cream to prepare this homemade cold coffee recipe,and blend the coffee mixture at least 10 sec to become thick and frothy,also top some heavy cream before serving cold coffee.

Flavor: If you want to make flavored blended cold coffee add 2 tsp vanilla essence,3 tbsp chocolate syrup before serving cold coffee garnish with cocoa powder.

More Recipes You May Love
How to make cold coffee?
Here, the complete step by step instructions of how to make cold coffee at home classified into three easy steps first one making coffee mixture , second one making iced cold coffee , third one assembling chocolate cold coffee cafe style.

so, let's make it now.
Making coffee mixture
1. At first, in a bowl, add 3 tbsp instant coffee.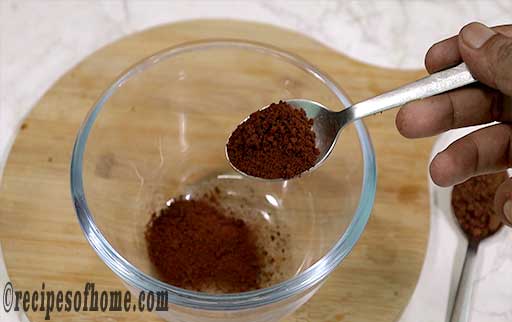 2.Then add 6 tbsp warm water to it.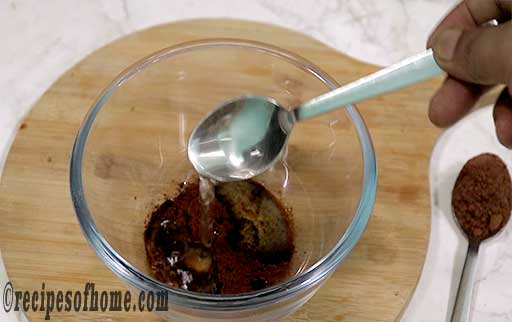 3. Now quickly stir this coffee mixture and set it aside for later usage.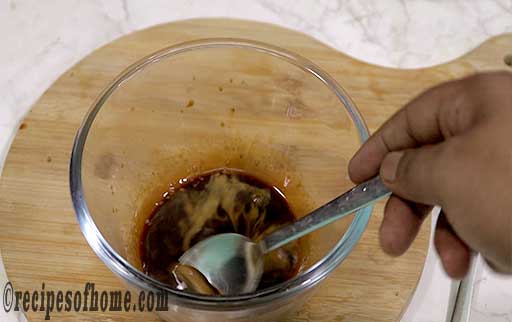 Preparing iced cold coffee
1. Now for preparing an iced cold coffee recipe in a grinder add 500 ml chilled full-fat milk and 5 tbsp sugar.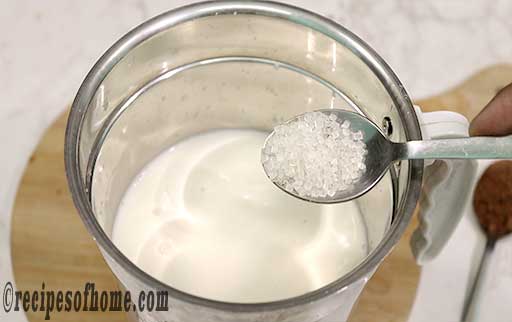 2.Then add 10 to 12 ice cube.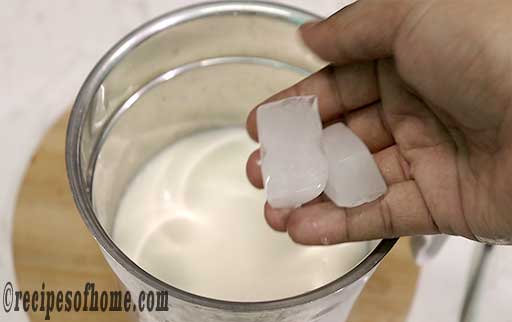 3. Add the coffee mixture to the blender which we made earlier.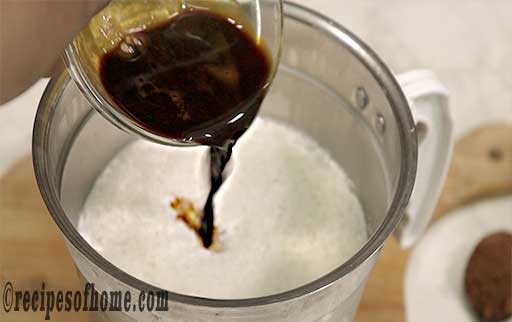 4. Next add 4 tbsp heavy cream.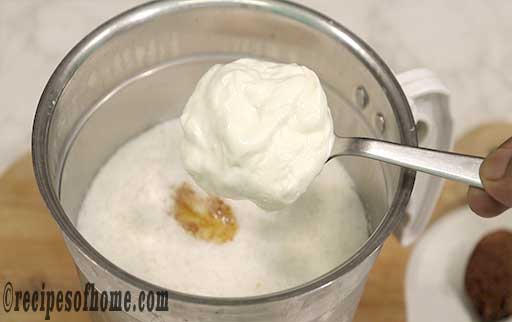 5. After that add 3 tbsp chocolate syrup.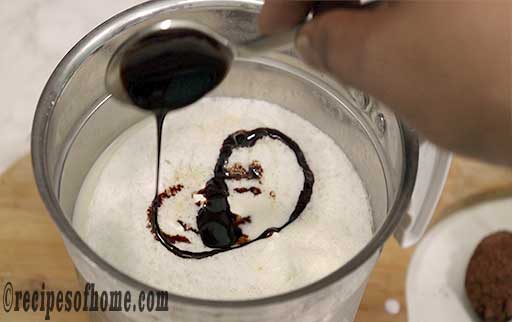 6. Also sprinkle 2 tsp vanila extract.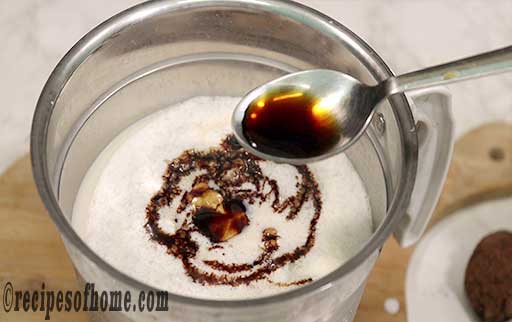 7. Finally cover the blender and make a smooth iced cold coffee by blending at least 10 sec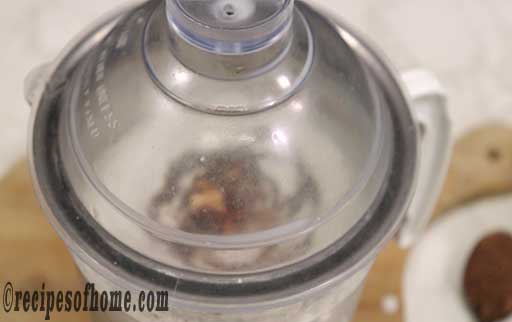 Assembling chocolate cold coffee cafe style
1. Now for assembling chocolate cold coffee cafe style take a glass in one hand and pour chocolate syrup around its wall.
2. Then pour iced chilled coffee into the glass.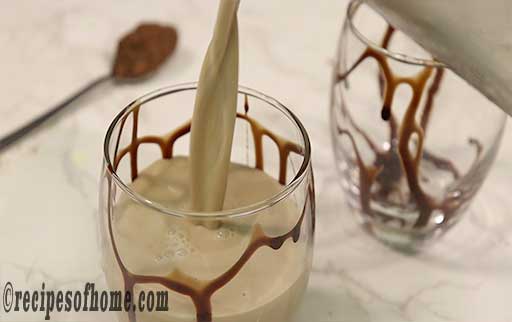 3. To decorate this homemade cold coffee in cafe style add some heavy cream on top of the glass.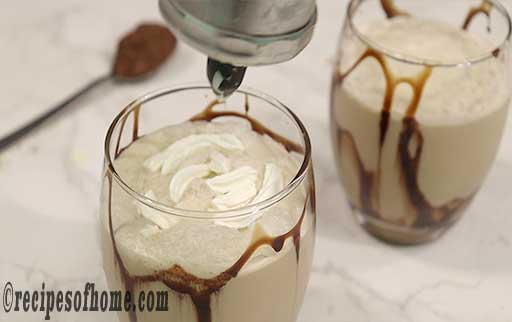 4. Pour some chocolate syrup on top of heavy cream.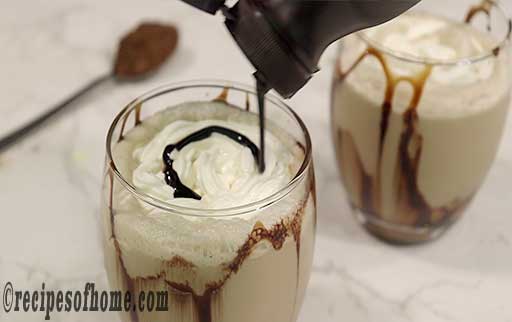 5. Finally sprinkle some cocoa powder and serve this tasty chocolate cold coffee recipe to your guest.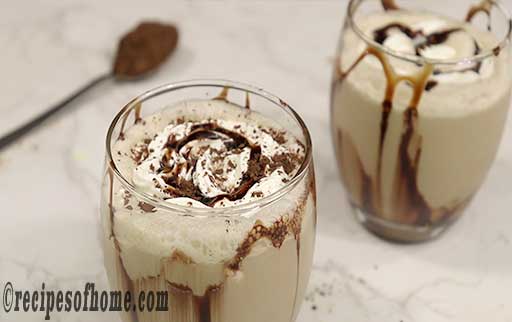 Cold Coffee Recipe Card
Here is a quick overview of all the cold coffee ingredients including quick step by step preparation of the cold coffee cafe style shown in the recipe card.
Take note of all ingredient lists