Vanilla ice cream recipe | How to make vanilla ice cream
Vanilla ice cream recipe – a deliciously easy, creamy ice cream favourite among dessert lovers. Why you should buy vanilla ice cream from the market when you can easily make vanilla ice cream at home.This homemade vanilla ice cream recipe is made with only 3 ingredients, heavy cream, condensed milk, and vanilla extract. In this post, you will learn how to make vanilla ice cream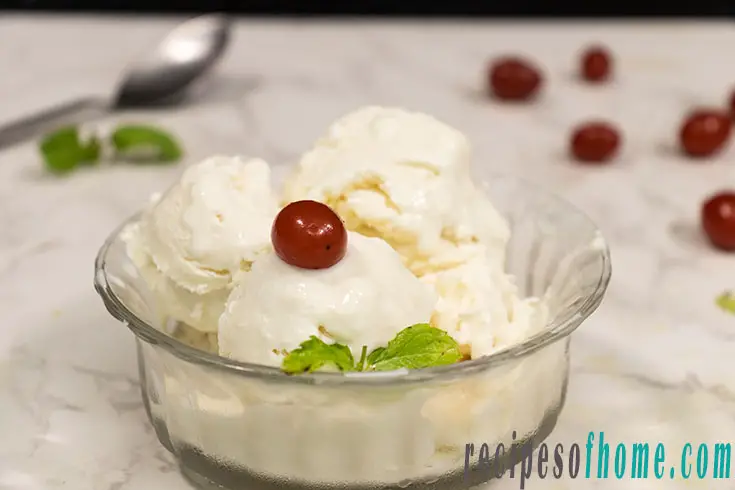 If you don't have an ice cream maker at home don't worry, this is a very easy vanilla ice cream recipe made without any ice cream maker.
This homemade vanilla ice cream recipe is not only very delicious but also very easy to make at home with only 3 ingredients.
Note: if you are in a hurry, feel free to click on the following links to check your desired topic.If you'd like to see our in-depth step by step recipe preparation keep reading!
What is vanilla ice cream
Vanilla ice cream recipe is one of the popular ice cream recipe made of heavy fresh cream, condensed milk, and vanilla essence garnish with a cherry.

How to serve vanilla ice cream
Scoop vanilla ice cream in crispy waffle cones or serve as it is. You can also serve hot gulab jamun with it.

| You can also check this
Tips to make homemade vanilla ice cream recipe
Heavy Cream: To prepare soft vanilla ice cream recipe use only chilled heavy fresh cream from any popular brand.
Condensed Milk:

In this homemade vanilla ice cream recipe we use condensed milk instead of sugar from any popular brand available on the market.

Mixing Method: While mixing using a hand mixture make sure to use a chilled glass bowl and place it on ice cubes, such that heavy cream starts thickening quickly and generating a peak.

Chilling: While making vanilla ice cream at home to avoid crystallization make sure you pour the vanilla ice cream into an airtight container and place it in the refrigerator for 3 hours then remix it with a spatula and pour again in the refrigerator until it is set.

You May Like
How to make vanilla ice cream
Here, is the complete preparation of the vanilla ice cream recipe with step-by-step instructions provided below.

so, let's make it now.
Preparation for homemade vanilla ice cream

1. At first for making vanilla ice cream at home, take a chilled glass bowl, place it on top of ice cubes and pour 500 ml of chilled heavy fresh cream.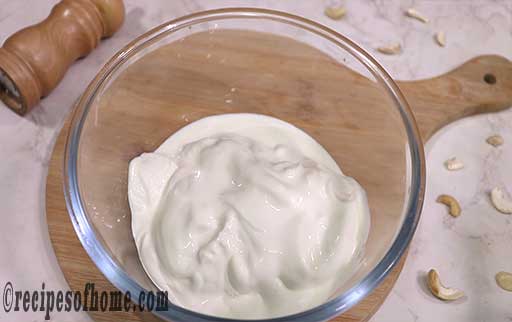 2. Then using an electric hand mixture mix it until the mixture thicken and generate a peak.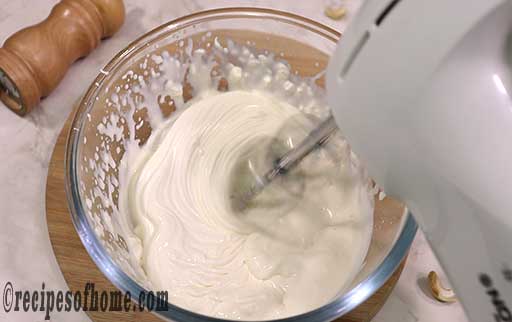 3. Now, pour 200 ml of chilled condensed milk into it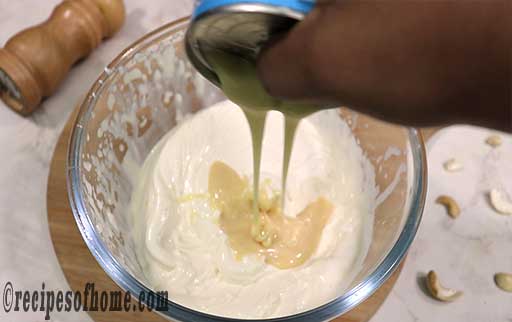 4. Gently mix it with a spatula.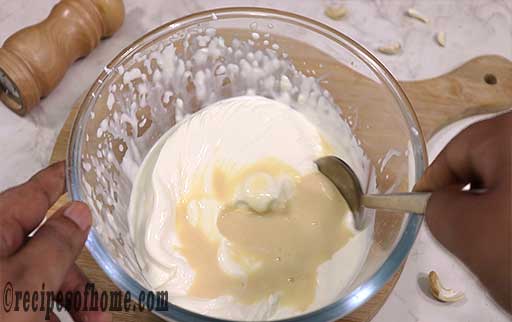 5. After that pour two teaspoons of vanilla extract into it.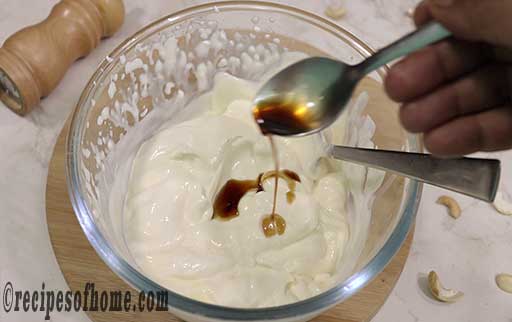 6. Now mix it with ice cream.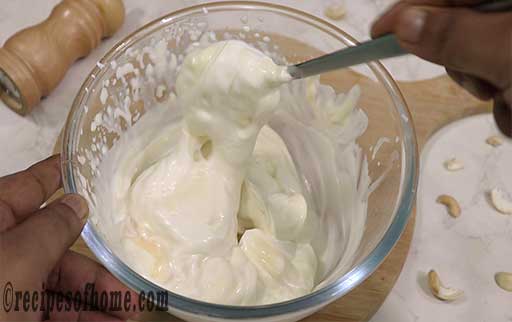 7. Finally pour the creamy vanilla ice cream mixture into an airtight container.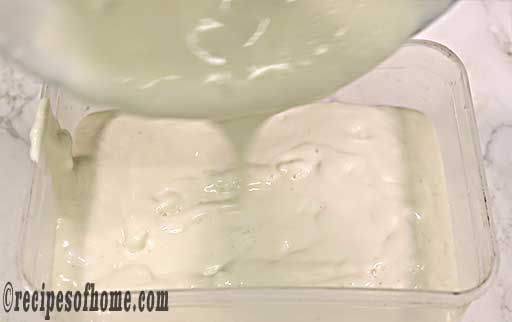 8. Now place a plastic wrap on the container mouth and sealed with a lid, then keep this ice cream mixture in the refrigerator for at least 7 hours till set.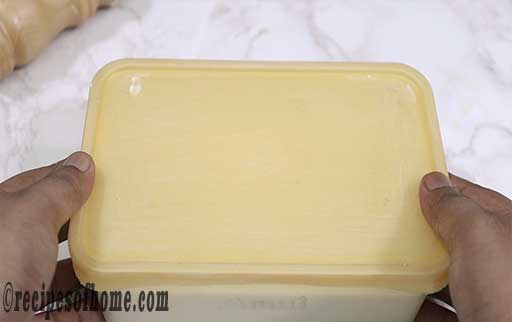 Note: You can remove the ice cream mixture from the refrigerator after  3 hours and remix it with a spatula and keep it again airtight container in the refrigerator till set, in this way your homemade vanilla ice cream will not form any crystallization.
9. Finally our homemade vanilla ice cream recipe is completed scoop out in a bowl and garnish with cheery, and serve immediately to your guest.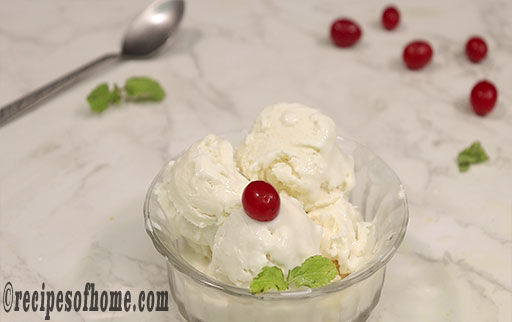 Vanilla Ice Cream Recipe Card
Here is a quick overview of all the vanilla ice cream ingredients including quick step by step preparation of the homemade vanilla ice cream recipe shown in the recipe card.
Take note of all ingredient lists