Masala shikanji recipe | How to make masala shikanji | Nimbu pani recipe
Masala shikanji recipe – an indian lemonade drink made of fresh mint leaves,lemon juice,shikanji masala and soda. This refreshing masala shikanji popularly known as nimbu pani in india. In this post, you will learn how to make masala shikanji?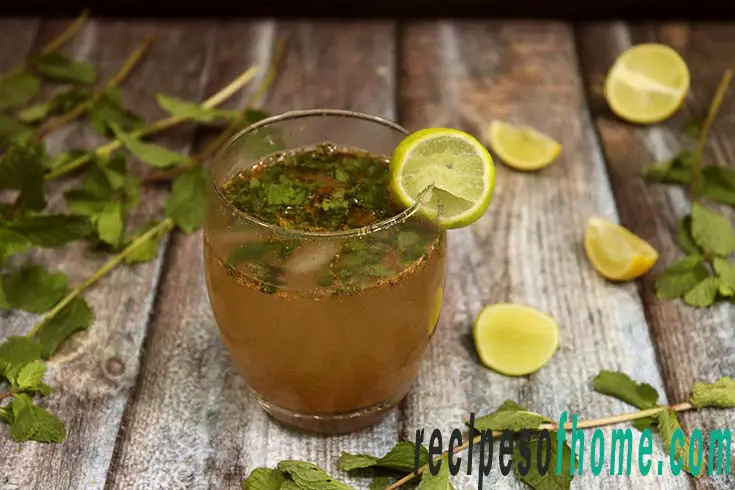 If you want to impress your guest with quick refreshing drink then try this sweet and spicy shikanji or shikanjivi recipe.
This hommade masala shikanji recipe is the best for your summer drink recipes, that you can easily make at home.
Note: if you are in a hurry, feel free to click on the following links to check your desired topic.If you'd like to see our in-depth step by step recipe preparation keep reading!
What is masala shikanji?
" Masala Shikanji " also known as " Nimbu Pani " is the most popular indian lemonade drink during summer days . This spicy masala shikanji made of fresh mint leaves, sprite, lemon juice, and homemade shikanji masala.
How to make shikanji masala ?
To prepare tasty masala shikaji recipe the most important ingredient is homemade shikanji masala.This shikanji masala consists of roasted cumin powder,coriande powder,black salt, normal salt, black pepper and chaat masala powder.
| You can also check this
Tips to make best masala shikanji recipe
Fresh Mint Leaves: To prepare this refreshing drink always use fresh mint leaves from the market, or if you have excess mint leaves just store them in the refrigerator with wet cloths. 
Shikanji Masala:

Before preparing masala shikanji must ready shikanji masala in advance,such that you can quickly serve it to your guest.

Must Muddle: Don't forget to muddle mint leaves and spices for some time with a spoon because in this way it gives a fresh aroma in the masala shikani or nimbu pani.
Sprite: If you like fuzz in your homemade lemonade drink use sprite in it instead of chilled water.
More Recipes You May Love
How to make masala shikanji?
Here, the complete preparation of masala shikanji recipe  using a few ingredinets available from your pantry
so, let's make it now.
Making masala shikanji recipe
1. At first, place 8 to 10 fresh mint leaves or pudina leaves in a glass.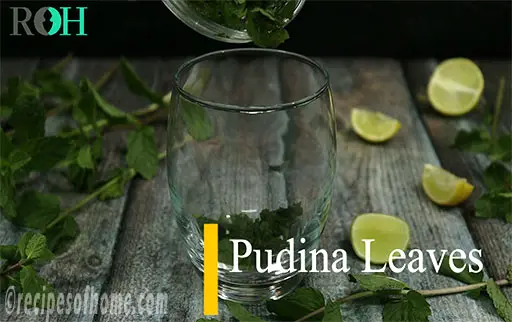 2.Then squeeze 1/2 lemon juice.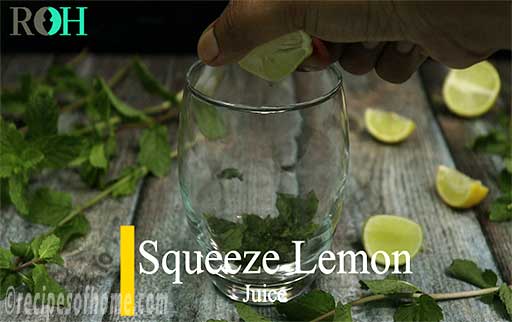 3.After that sprinkle 2 tsp salt.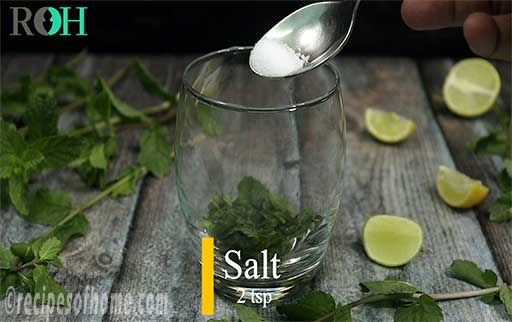 4.Now sprinkle 1/2 tsp black pepper powder.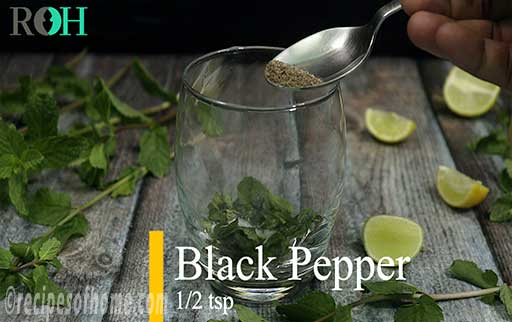 5.Also add 1 tsp coriander powder.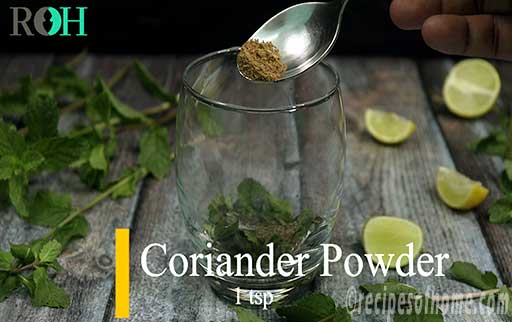 6. Next, add 1 tsp roasted cumin powder.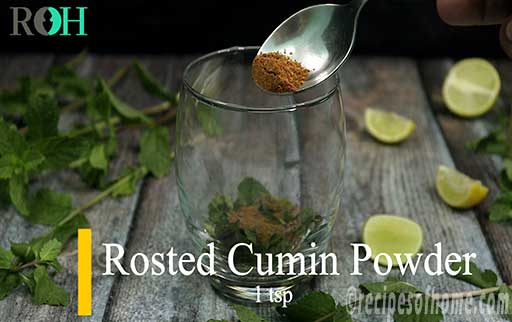 7. Then add 1 tsp black salt in it.
8. Finally muddle them together with a spoon for 2 min such that fresh mint leaves generates mint flavor.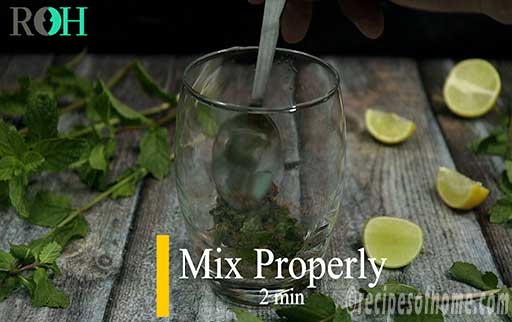 9. Now add 8 to 10 ice cubes in this glass.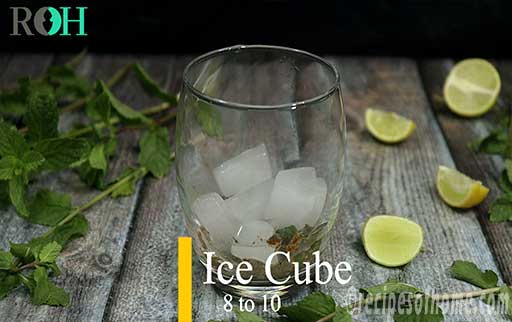 10. Finally pour sprite to this glass.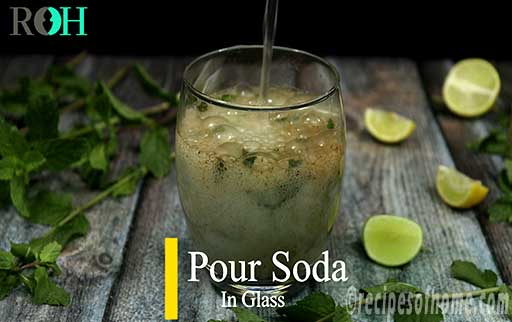 Note: You can see i don't use any sugar in this drink because sprite has sugar in it. If you are using any soda then sprinkle 1 tbsp powder sugar in the drink.
11. Now quickly stir the mixture and serve it immediately to your guest.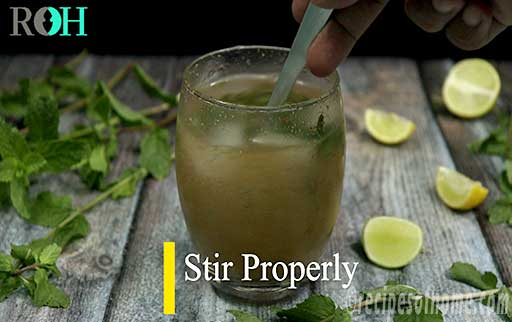 Masala Shikanji Recipe Card
Here is a quick overview of all the masala shikanji ingredients including quick step by step preparation of the nimbu pani with sprite shown in the recipe card.
Take note of all ingredient lists