Jeera water recipe – a healthy drink made with roasted jeera, soda and a pinch of salt. This jeera water is also known as cumin water mainly used as an immunity-boosting drink. In this post, you will learn how to make jeera water?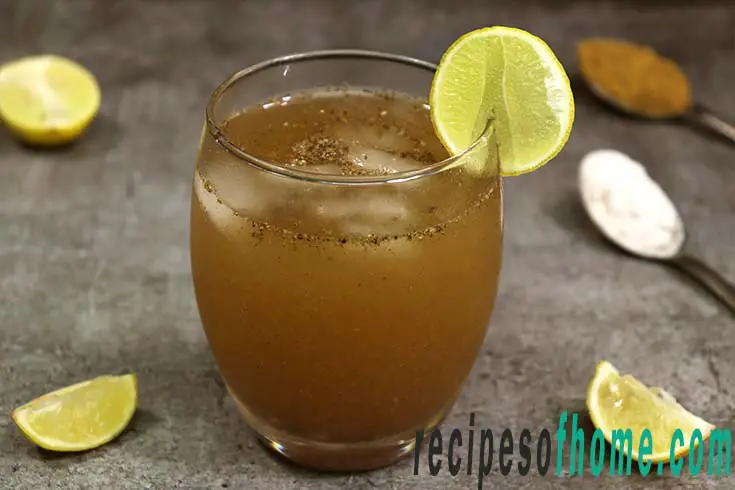 Whether there is the sudden arrival of guests at your home or pre-scheduled parties this healthy jeera water recipe is the best refreshing drink you can serve immediately.
This cumin water recipe is an easy refreshing drink for your summer drink recipes, that you can easily make at home by below step by step instructions.

Note: if you are in a hurry, feel free to click on the following links to check your desired topic.If you'd like to see our in-depth step by step recipe preparation keep reading!
What is jeera water
 " Jerra water " or  " Cumin water " is a simple healthy drink made of roasted cumin powder which is then simmered in water then make a fine mixture, and pour into a glass with soda and ice cube, black pepper and salt.

What is the benefit of cumin water
Though there is the various health benefit of cumin water in our daily life including improving digestion, immunity, and detoxifying. It is believed it also helps to reduce weight loss if you take it with proper diet and exercise.

| You can also check this
Tips to make homemade jeera water recipe
Roast Cumin: To get various health benefits from cumin water just roast the cumin seeds for some time on low flame until you get a beautiful aroma from it.

Boil Jeera:

For a healthy jeera water recipe make sure to boil the cumin seed with some water for some time. In such a way, all the flavours come in the water.

Soda or Sprite: If you want to use sprite instead of soda just remember sprite has sugar in it, so reduce the amount of added sugar from the glass. If you are a health concerns you can use chilled water instead of soda.

You May Like
Jeera water recipe video
If you want to watch this delicious jeera water recipe video watch it here, otherwise for step-by-step instructions continue reading.
How to make jeera water
Here, the complete preparation of the jeera water recipe is classified with step by step instructions.

so, let's make it now.
Making jeera water recipe
1. At first, add 4 tbsp cumin seed or jeera to a frying pan.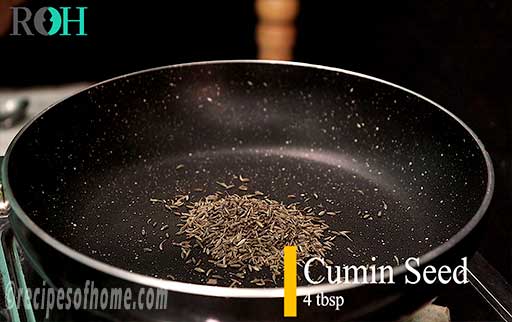 2. Then roast for 3 to 4 min on low flame.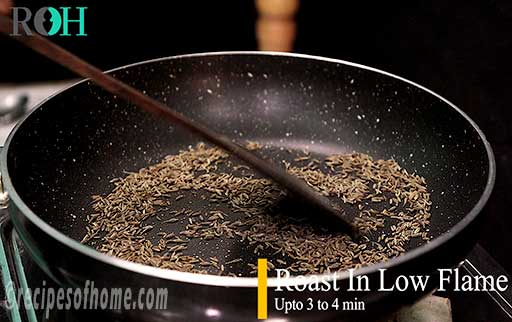 3. At this stage you will get a beautiful aroma of roasted cumin and jeera changes its colour to slightly brown, then pour water to boil jeera.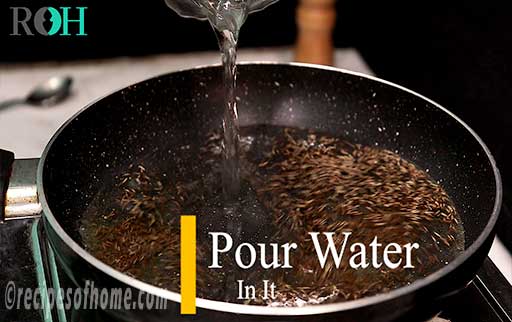 4. Now cover the pan and boil the jeera water for at least 30 min.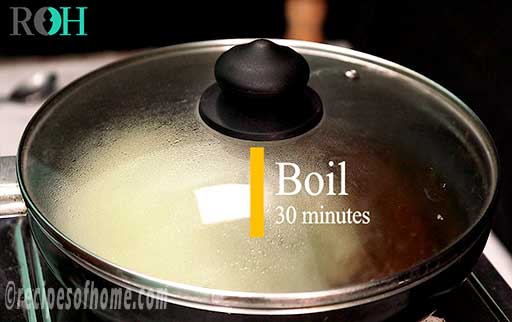 5. Next cool this mixture and pour it into a blender to make smooth jeera pani.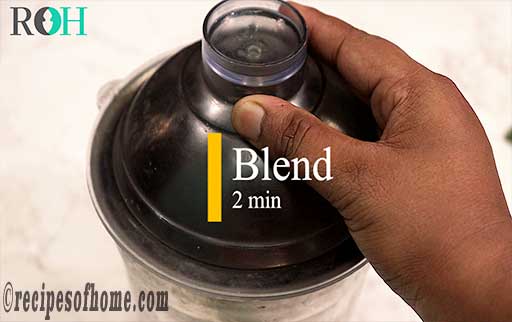 6. Now in a glass add 2 tbsp powdered sugar.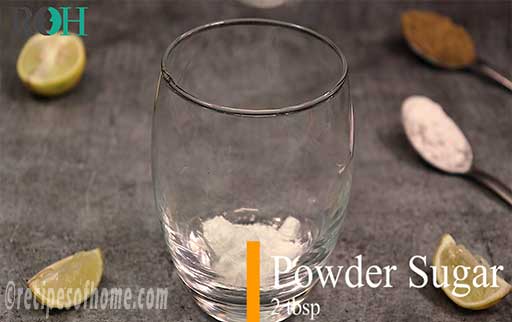 7. Also add 2 tsp black pepper powder.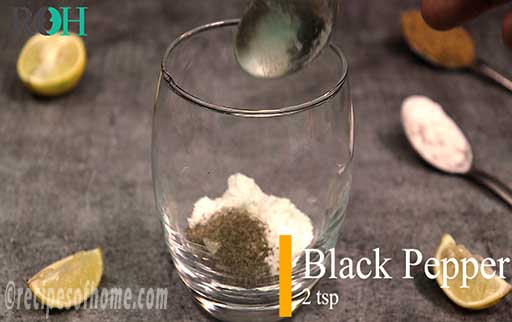 8. Furthermore mix 1 tsp of normal salt.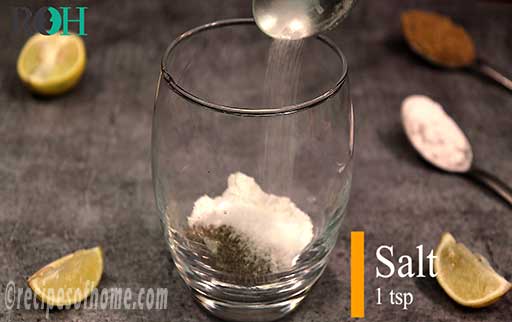 9. Also sprinkle 1 tsp of black salt.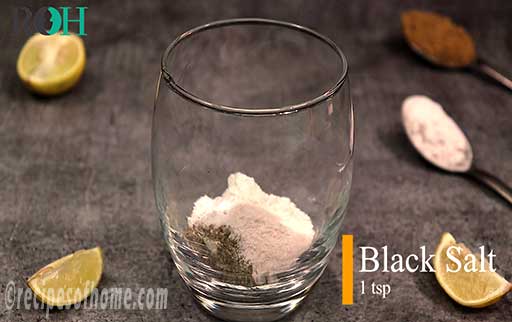 10. Squeeze 1/2 piece of lemon juice.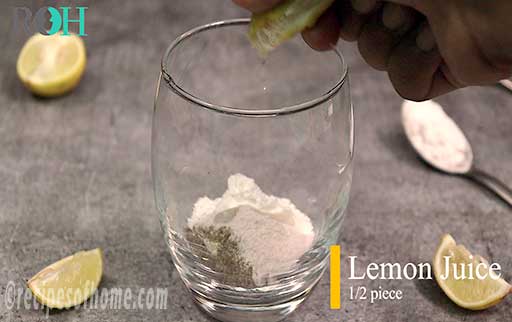 11. Also add 8 to 10 ice cubes in a glass.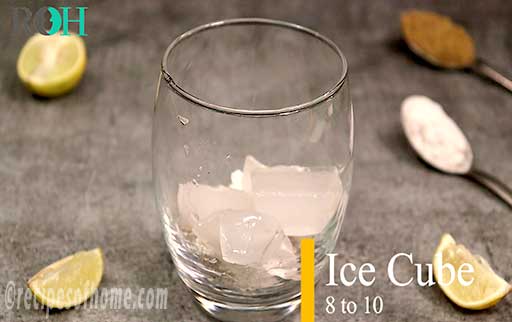 12. Now pour 1/2 glass of jeera water which we made earlier.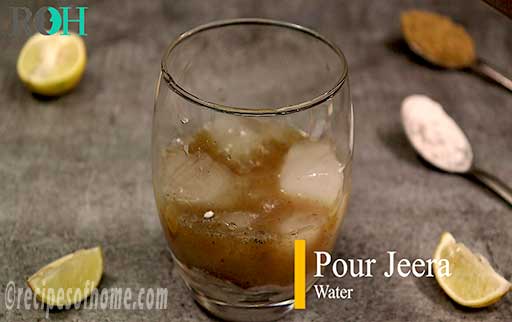 13. Then pour soda or sprite in it, you can also add plain cold water instead of soda or sprite.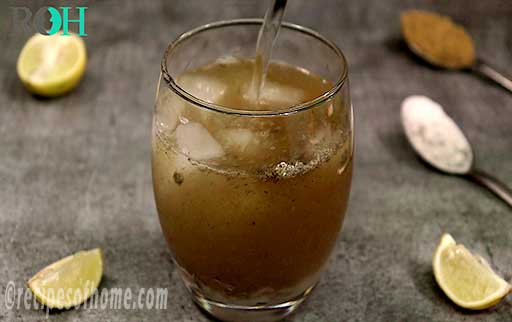 Jeera Water Recipe Card
Here is a quick overview of all the jeera water ingredients including quick step by step preparation of the jeera water recipe shown on the recipe card.
Take note of all ingredient lists