Aloo matar recipe | Aloo mutter recipe | Aloo matar curry recipe
Aloo matar is one of the popular north indian vegetarian curry dish where potatoes and green peas cooked in aromatic spicy tomato onion base. This aloo matar recipe is very simple yet very delicious don't take much effort.If you are in hurry to prepare vegetarian curry dish for your family, try this aloo mutter recipe for your busy schedule.Follow below step by step instructions on how to make aloo matar curry recipe?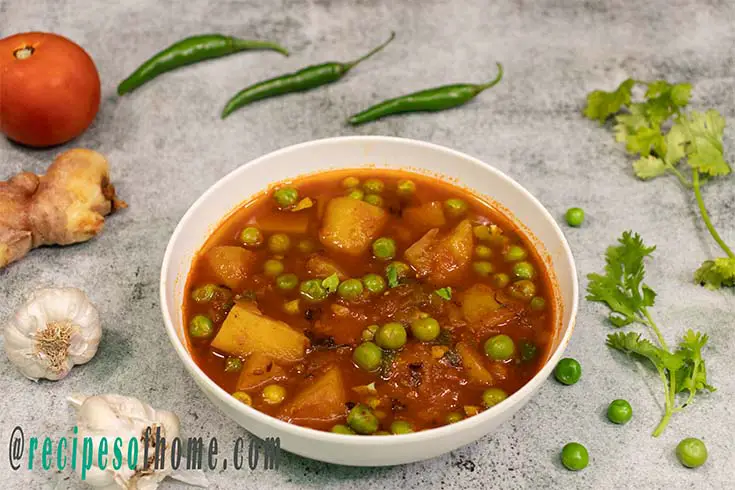 Though there are various ways to cook aloo matar recipe either giving some add on like paneer, and various veggies or just prepare simple one for our regular requirements.
This is simple but very delicious aloo mutter recipe which you can make easily at home without giving much effort.
Note : if you are in a hurry, feel free to click on the following links to check your desired topic.If you'd like to see our in-depth step by step recipe preparation keep reading!
What is aloo matar recipe?
Aloo matar recipe is a tasty indian vegetarian curry dish where " Aloo " is a hindi word it means " Potato ", similarly " Matar " means " Green peas ".
That means Green peas and potatoes cooked in aromatic tomato onion mixture.
Though you can cook two most popular aloo mutter recipes first one is gravy version known as aloo matar gravy and second one is a dry version of aloo matar recipe known as all aloo matar sabji.
⇒ Must Check Recipes
What to serve with aloo mutter recipe?
Serve this aloo mutter recipe with some plain rice or jeera rice even rotis, paratha goes well.
Tips to make best aloo matar curry recipe



Add on : Though in authentic aloo mutter recipe we don't use any add on just to make the dish simple and tasty, but if you want add on you can add paneer, carrots , cauliflower , capsicum etc.

Choice of tomatoes : Use only red , rips, large size tomatoes for your aloo mutter, never use any tangy tomatoes because it makes the gravy sour.

Spices : To enhances flavor in your aloo matar curry don't forget to use kasuri methi and a handful of coriander leaves at the end of making dish.
Cream or Cashew paste :

Though it is not essential to add cashew paste or cream in your dish but if you want you can pour finely grind cashew paste or 2 tablespoon cream when aloo matar curry is ready.

More Recipes You May Love
Aloo matar recipe video
If you want to watch aloo matar video recipe watch it here. Other wise read below step by step instructions.
How to make aloo matar?
Here, the complete recipe of aloo matar preparation classified into three simple categories first one is masala paste for aloo matar recipe,
second one is making aloo matar gravy.
so, let's make it now.
Masala paste for aloo matar recipe



1. For making aromatic masala paste for aloo matar recipe heat 2 tablespoon of oil in a pan and spread it evenly.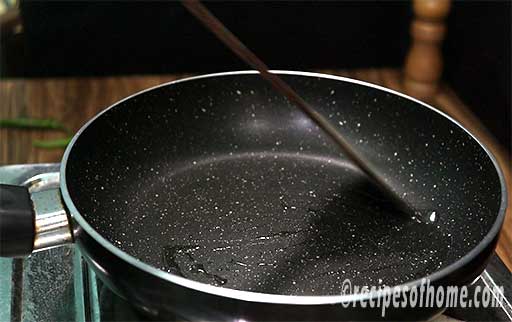 2. Now sprinkle 1 teaspoon cumin seed and 1 bay leaf, saute them for 1 minute.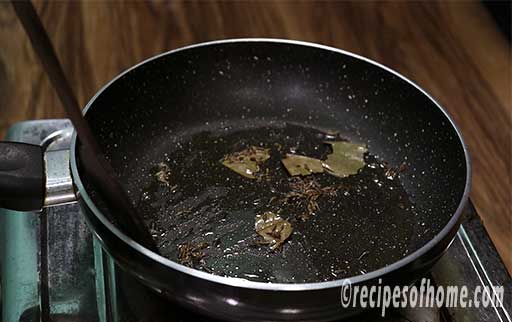 3. After that add 1 large size chopped onions and saute the onions in medium to low flame till slightly golden brown, it takes approximately 5 to 6 min in medium flame.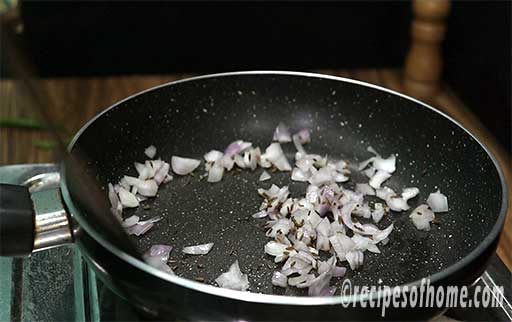 4. Next add 1 tablespoon ginger garlic paste and 2 to 3 chopped green chilies saute them for 1 min till raw smell disappear.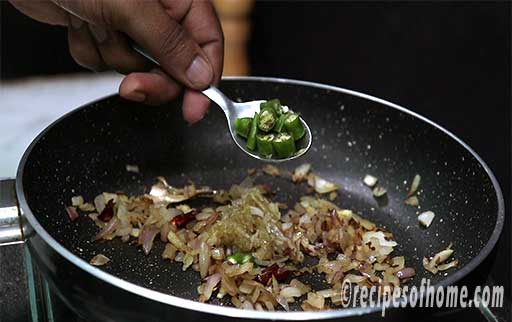 5. Now pour tomato puree in pan.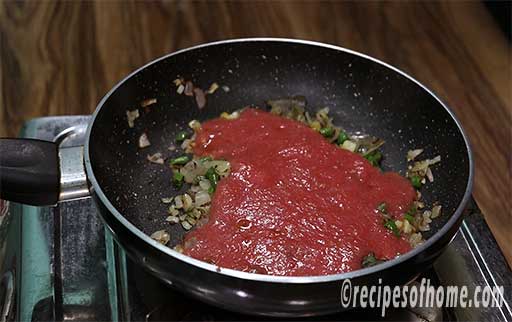 6. After that cook the tomato puree properly for 7 to 8 min till raw smell of tomatoes goes way completely.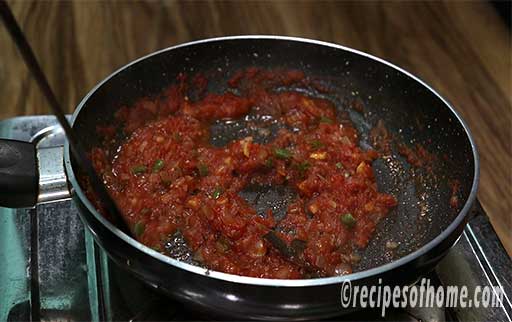 7. At this stage sprinkle 1 teaspoon red chili powder , 1/4 teaspoon turmeric powder , 1 teaspoon coriander powder , 1/2 teaspoon garam masala powder and salt to taste.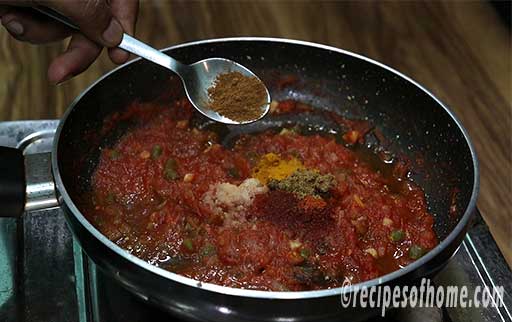 8. Now you can add dash of water and cook this aromatic tomato onion mixture for further 4 to 5 min in medium to low flame until mixture gets thicken and oil separates from gravy.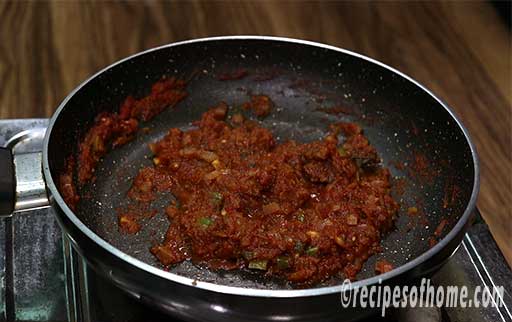 Making aloo matar gravy
1. Now for making aloo matar gravy add quarter cut potatoes.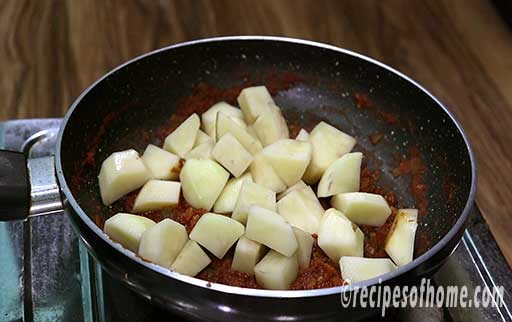 2. Next saute this aloo mutter mixture for another 5 to 6 min until it cooked properly.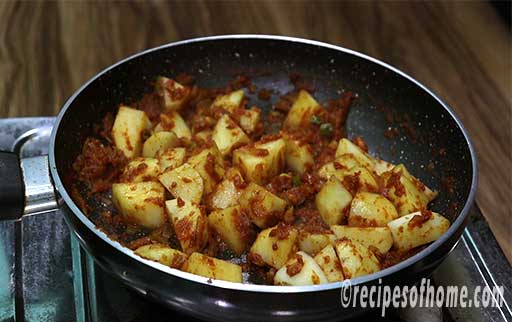 3. After that pour 300 ml water.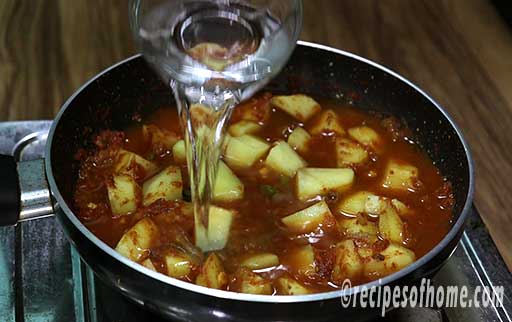 4. Also add 200 gram green peas either fresh or frozen.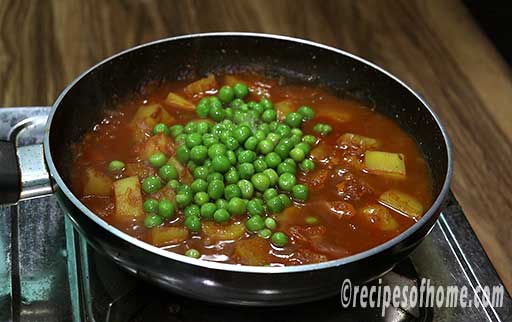 5. Sprinkle more salt and check the taste, then cover the pan with a lid and cook this aloo matar curry for sometime until aloo are soft.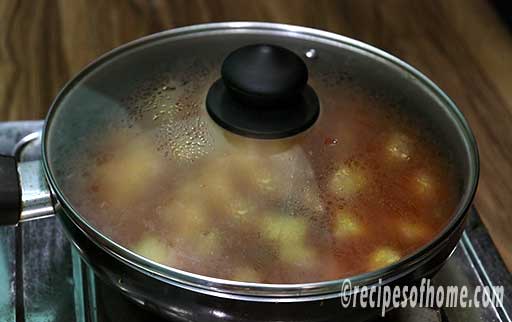 6. For additional flavor don't forget to sprinkle 1/2 tablespoon kasuri methi and 3 tablespoon freshly chopped coriander leaves.
7. Finally our delicious aloo mutter recipe is completed.Serve it hot immediately.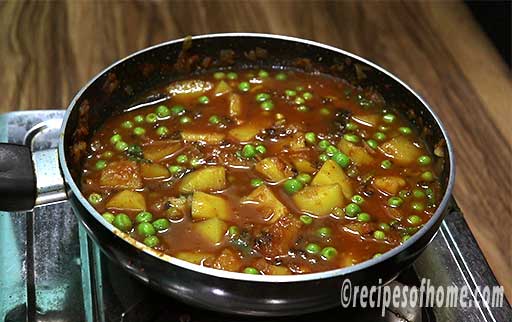 Aloo matar recipe card
Here is a quick overview of all the ingredients of aloo matar recipe including quick step by step preparation of aloo matar curry recipe shown in the recipe card.
Take note of all ingredient lists.