Tomato rice recipe | Thakkali sadam | How to make tomato rice | Tomato bath
Tomato rice recipe is a popular south indian rice recipe where rice cooked with aromatic spicy tomato gravy. Tomato rice or tomato bath also known as Thakkali sadam in tamil language.To cook this tasty tomato rice recipe follow below step by step instructions on how to make tomato rice?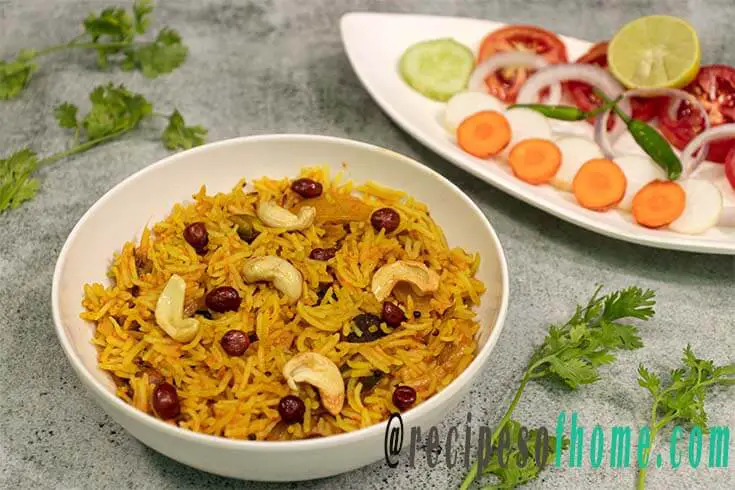 If you are looking for a nutritious quick recipe but very delicious meal for your family, then look no further and prepare this tasty tomato rice recipe.
Note : if you are in a hurry, feel free to click on the following links to check your desired topic.If you'd like to see our in-depth step by step recipe preparation keep reading!
What is tomato rice?
Thakkali Sadam or tomato rice is a popular rice dish from the tamil nadu cuisine. Here ' Thakkali ' means tomato and  ' sadam ' means rice in tamil language.So, it is a spicy rice dish made with tomato, spices and rice.
Must Check Recipes
What to serve with thakkali sadam?
Serve tomato rice or thakkali sadam hot with crispy papad and bondi raita etc.
Tips to make tomato rice recipe



Choice of Rice :

Try to choose any type of short grain or long grain basmati rice, which are presently available for you.Make sure rinse well and soak rice in water to prevent tomato rice become mushy and sticky.

Choice of tomatoes

: In tomato rice tomato is the base ingredients so choose fresh red ripe tomatoes which are less tangy.If you don't have fresh tomatoes you can use canned tomato.

Spices :

To enhances flavor in this tomato bath recipe try to saute whole spices in butter.Also use good quality powder spices.

Cooking method : Though you can cook tomato rice either pressure cooker or regular pot but make sure you pour at least 3 times water from rice and cook till all water are absorbed by the rice.
More Recipes You May Love
How to make tomato rice?
Here, the complete recipe of tomato rice preparation classified into three simple categories first one is preparation for thakkali sadam,
second one is cooking gravy for tomato bath recipe , and the last one is making tomato rice recipe.
so, let's make it now.
Preparation for thakkali sadam



1. At first for cooking thakkali sadam recipe wash 250 grams basmati rice thoroughly in running water then soak in water for at least 30 min.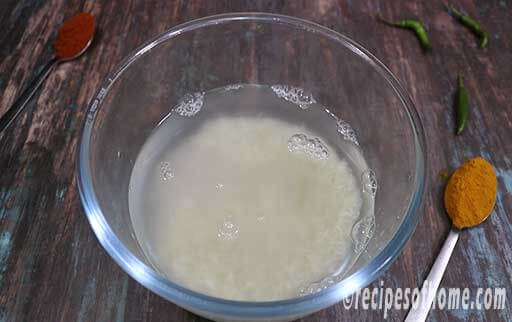 2. Now melt 2 tablespoons butter in a pan.
3. Next add 10 to 12 cashew and 25 grams peanut.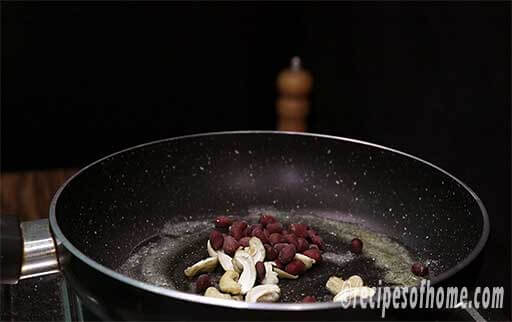 4. Now roast them in butter for 2 min in low flame till they are crunchy.After that take them out from plate for later usage.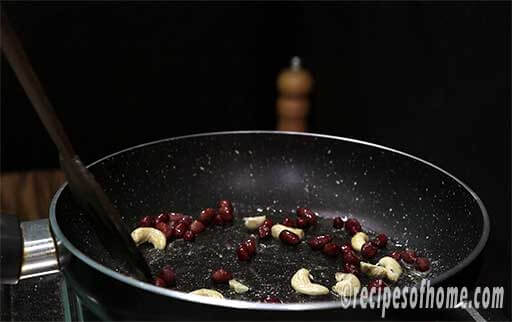 Cooking gravy for tomato bath recipe



1. Now for cooking aromatic , spicy gravy for tomato bath recipe in same pan add 4 clove , 4 cardamom , 2 inch cinnamon, 1 small bay leaf, 2 teaspoon cumin seed , 1 teaspoon mustard seed.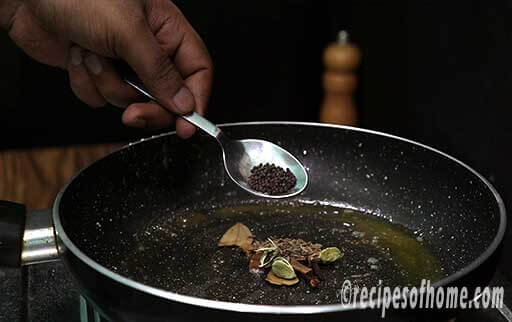 2. Next saute them for some times in medium flame till crackle.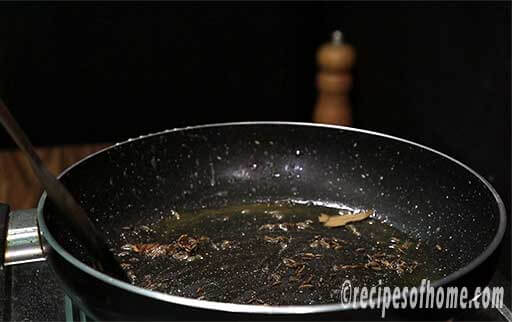 3. Now add 10 to 12 fresh curry leaves, stir them till crisp.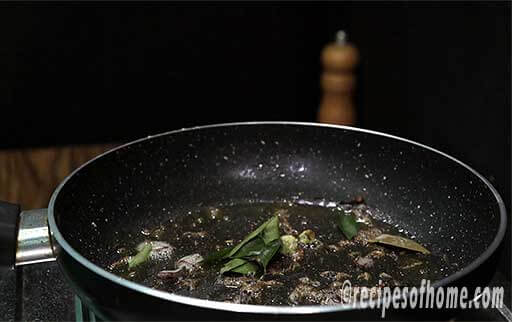 4. After that add pinch of hing and mix all of them together.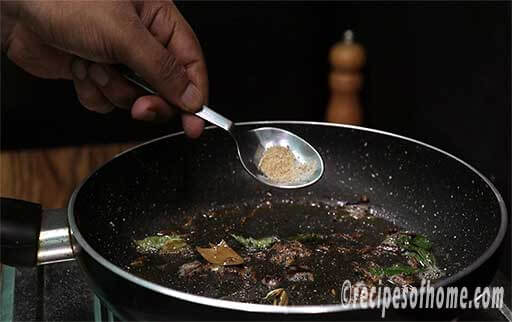 5. Now add 1 thinly sliced large onion and cook till light golden brown.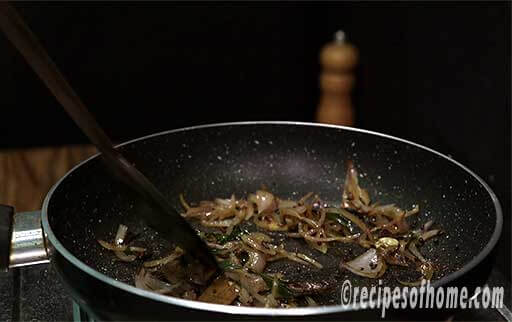 6. Furthermore add 3 chopped green chili , 1 tablespoon ginger garlic paste and saute more till raw smell disappear.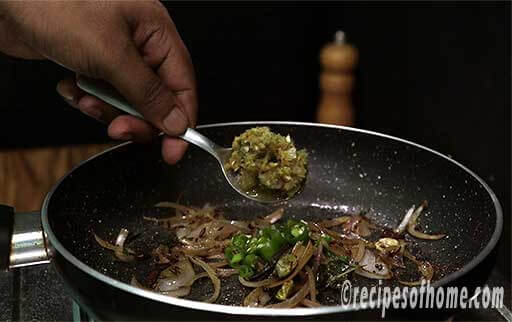 7. Now pour 3 large size tomato puree along with pinch of salt.Cook 5 mins till it thickens.
8. Now add ¼ teaspoon turmeric powder, 1 teaspoon red chili powder, 1 teaspoon cumin powder , 1 teaspoon garam masala powder and 1 teaspoon fennel seed.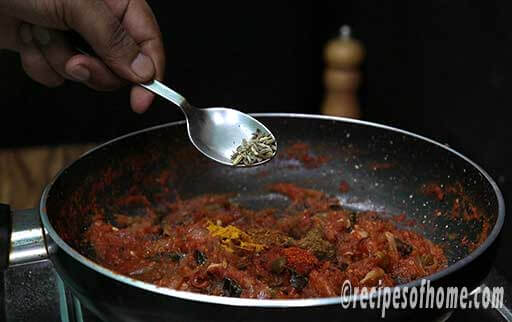 9. Cook until raw smell of tomatoes are gone and oil starts releasing from masala.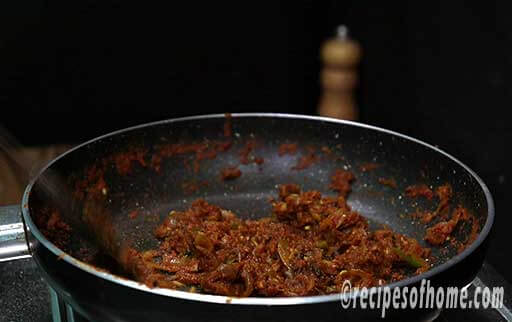 10. Now pour 700 ml water add pinch of salt and bring it to rolling boil.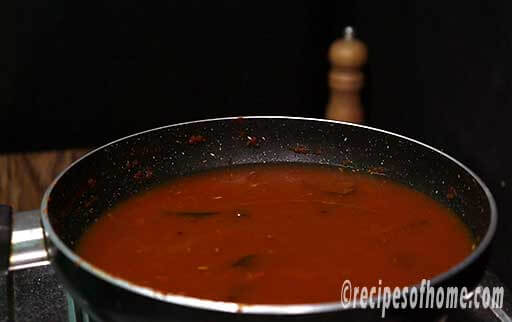 Making tomato rice recipe



1. Now for making tomato rice recipe add drained basmati rice in this tomato gravy.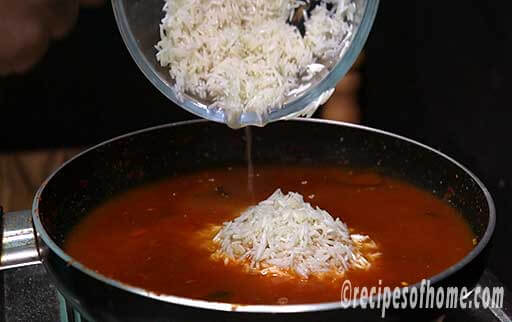 2. Mix rice properly.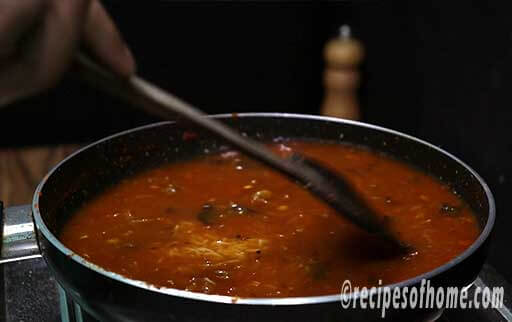 3. Now cover and cook tomato bhath in low flame until all water are absorbed and rice is cooked properly it takes 10 to 15 min depending upon your container.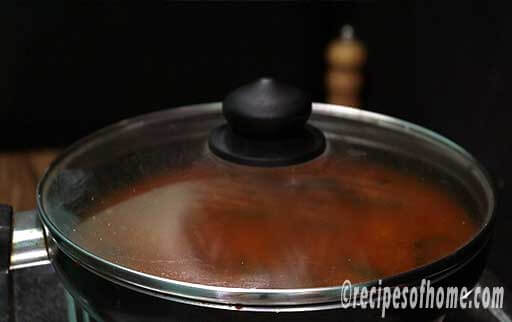 4. Finally add some roasted nuts and mix them properly with tomato rice.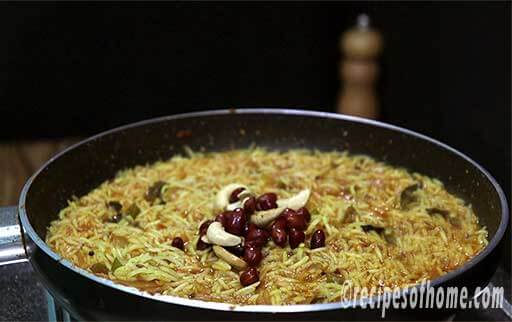 Tomato rice recipe card
Here is a quick overview of all the ingredients of tomato rice including quick step by step preparation of thakkali sadam recipe shown in the recipe card.
Take note of all ingredient lists.