Pani puri recipe | Puchka recipe | How to make pani puri
Pani puri recipe – crispy puri stuffed with spicy potato stuffing then deep into khatta pani is one of the popular Indian street food that every indian craves. This pani puri recipe is famous by various names such as puchka recipe, golgappa recipe and gupchup recipe. In this post, you will learn how to make pani puri at home.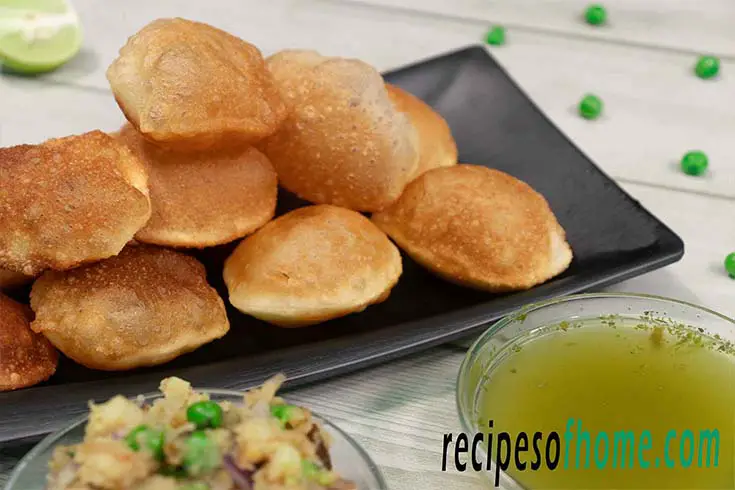 This is a very easy pani puri recipe, which will give tough competition to street-style golgappa or puchka recipe. Just make sure after preparing puri to fill potato stuffing inside it then deep into khatta metha pani and serve them immediately.
Note: if you are in a hurry, feel free to click on the following links to check your desired topic.If you'd like to see our in-depth step by step recipe preparation keep reading!
What is pani puri
" Pani Puri " the famous indian street food recipes is popularly known as " Golgappa " in Delhi, in the eastern region, especially in West Bengal it is famous as " Puchka " and in Jharkhand and Bihar as " Gupchup ".

Here " Pani " means khatta pani or spicy pani made of tamarind pulp, fresh coriander leaves and a few spices and " Puri "which are rounded crispy snack which are hollow is then assembled with spicy potato stuffing and deep into khatta pani.

What to serve with golgappa
Serve this pani puri immediately by filling it with spicy potato stuffing then dip it into khatta metha pani.
| You can also check this
Tips to make best pani puri at home
Crispy Puri: To make crispy rounded puri add sooji or semolina with flour and knead the dough properly as mentioned then fry it in medium-high flame, additionally splash hot oil on puri which helps them to grow a big rounded shape.
Serving Idea:

  If you are making pani puri at home then to get the best result just like the street style puchka recipe you must prepare all the steps before making puri. When puri is ready served them immediately with potato stuffing and tangy water.

Secret Flavor:

To get the best flavour from the homemade golgappa recipe you must use roasted cumin powder, chaat masala powder, red chili powder and a pinch of black salt on pani puri water.
You May Like
How to make pani puri
Here, the complete preparation of pani puri recipe is classified into four simple categories first one is making pani puri filling,
the second one is the recipe of pani puri pani , and the third one is preparing crispy puri for pani puri.
so, let's make it now.
Making pani puri filling
1. At first, for making pani puri filling or pani puri stuffing in a large bowl add 300 grams of chopped boiled potatoes.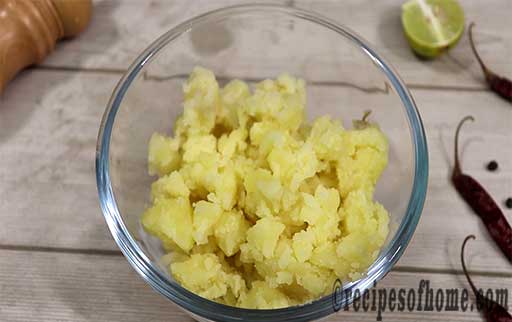 2. Then add 1 medium size chopped onion and a few fresh coriander leaves.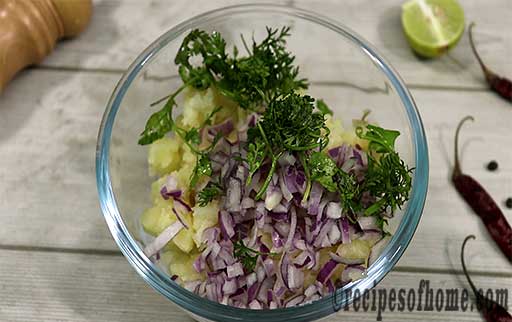 3. After that sprinkle 1 tsp chaat masala powder, and 2 tsp red chili powder.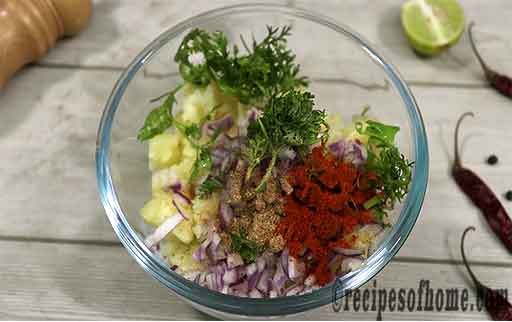 4. Also sprinkle some salt and 2 tsp roasted cumin powder and 2 tsp coriander powder.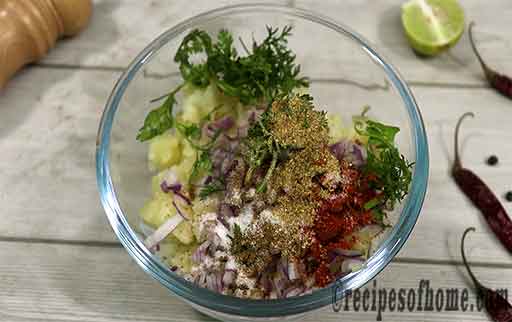 5. Add 3 chopped green chili.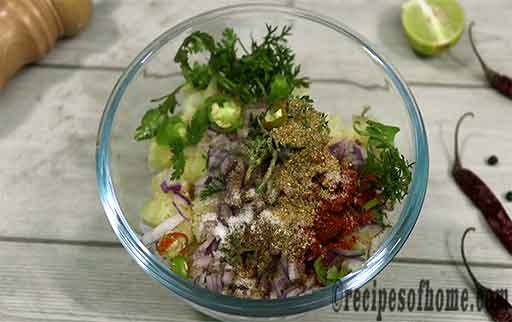 6. Add 50 grams of green peas.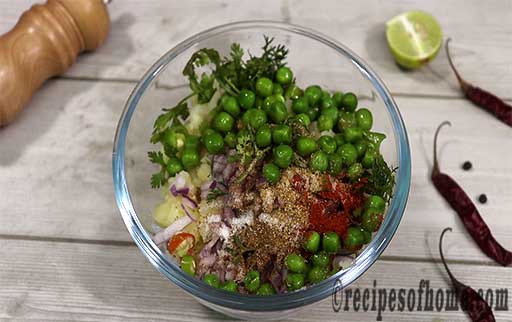 7. Now mix together and set aside this pani puri filling for later usage.
Making pani for pani puri recipe
1. Now for preparing khatta pani for pani puri recipe in a mixing grinder pour 100 grams of fresh pudina leaves,100 grams of fresh coriander leaves,2 tbsp chopped ginger, a pinch of salt, 3 green chillies and 5 tbsp tamarind pulp.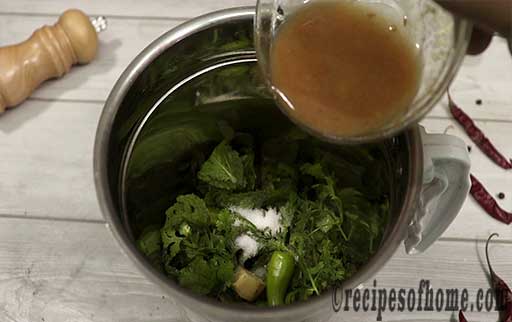 2. Pour 200 ml water into it.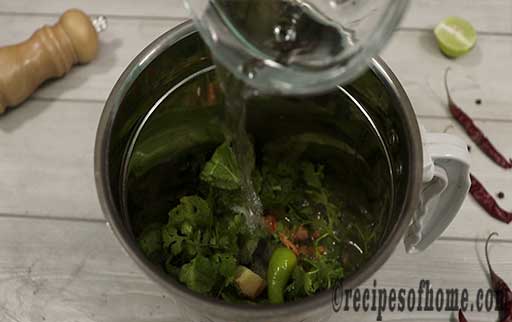 3. Squeeze 1 tbsp lemon juice now grind it to make a fine mixture.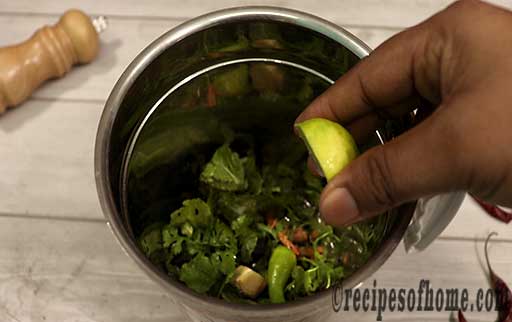 4. After that pour this mixture into a bowl and also pour additional 200 grams of water into it.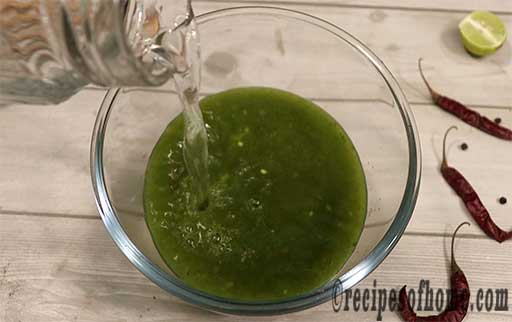 5. Then sprinkle 2 tsp roasted cumin powder, 2 tsp roasted coriander powder, 1 tsp black pepper powder, and 2 tsp chaat masala powder.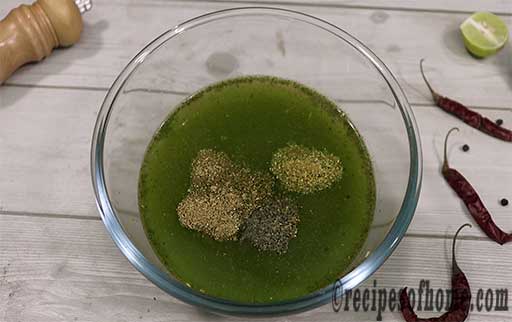 6. Furthermore sprinkle 1 tsp black salt.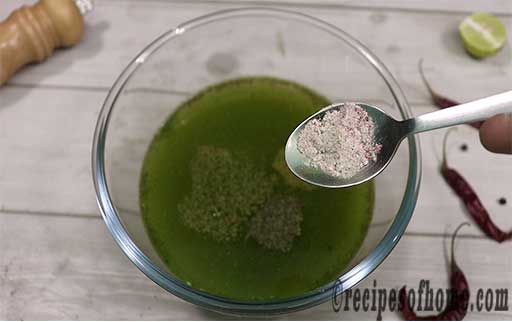 7. Now mix all the ingredients together and set aside this khatta metha pani for pani puri for later usage.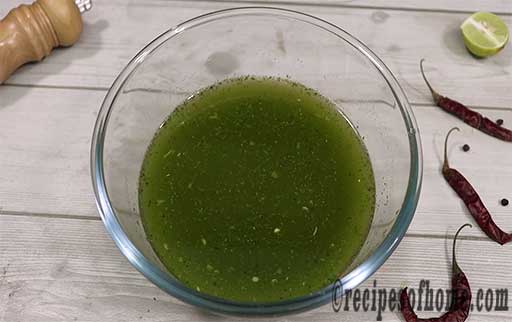 How to make puri for pani puri
1. Now for making crispy puri pour 300 to 350 grams of maida or all-purpose flour 100 grams of suji and 1 tsp salt into a large mixing bowl.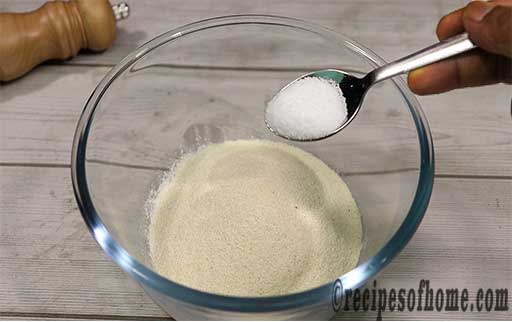 2. Also sprinkle 1 tsp baking soda.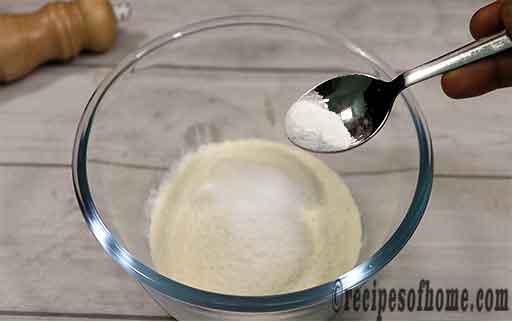 3. Next do a quick mix of everything.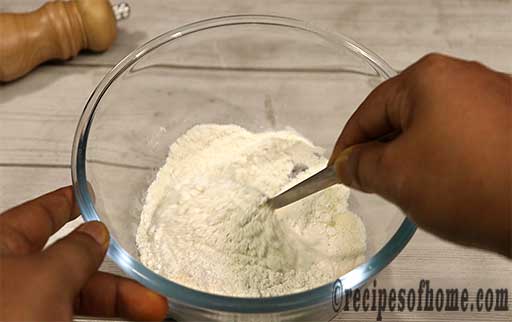 4. Then add water in intervals and knead the dough until you get a non-sticky soft dough.
5. At this stage rest the dough for 30 min.
6. After that using a rolling pin makes a round shape just like chapati.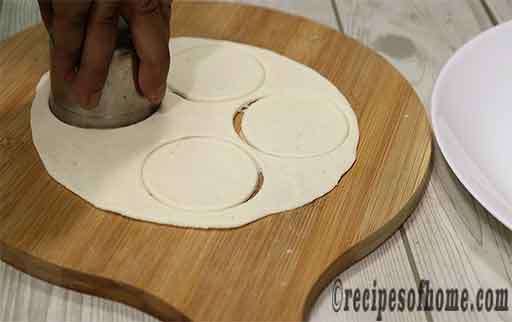 7. Cut the dough into a circular shape using a round cutter. Make sure the puri should be this thickness, here is the look of puri size.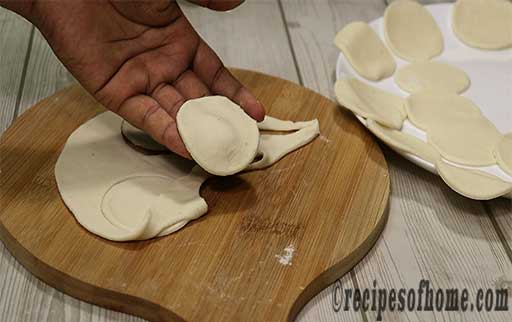 8. Now heat oil in Kadai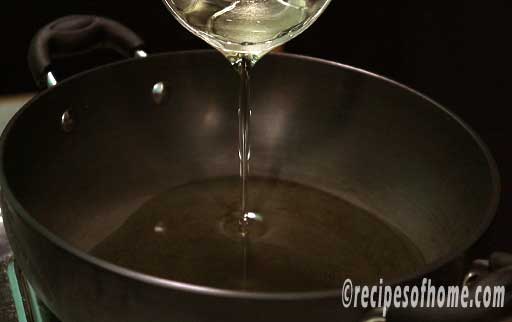 9. Take the small dough in oil if it is floating without instantly browning. Then oil is ready for puri.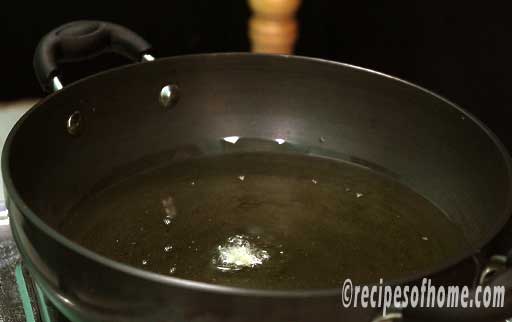 10. Fry this puri one by one in the medium-high flame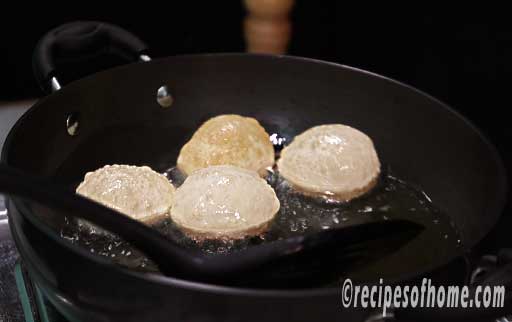 11. When puri becomes crispy and golden brown from both sides take them out from the pan. Finally for assembling pani puri recipe make a whole puri, pour the potato filling inside it then dip in tamarind pani and serve it immediately.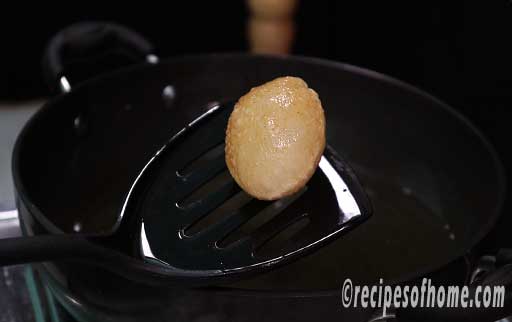 Pani Puri Recipe Card
Here is a quick overview of all the pani puri ingredients including quick step by step preparation of pani puri recipe shown in the recipe card.
Take note of all ingredient lists.