Batata vada recipe is a popular Indian snack recipe which is made with spicy potato mixture, first coated in besan batter and then deep fried in hot oil. This famous maharashtrian street food is also known as aloo vada. To cook this aloo vada recipe at home follow the below step-by-step instructions on how to make batata vada.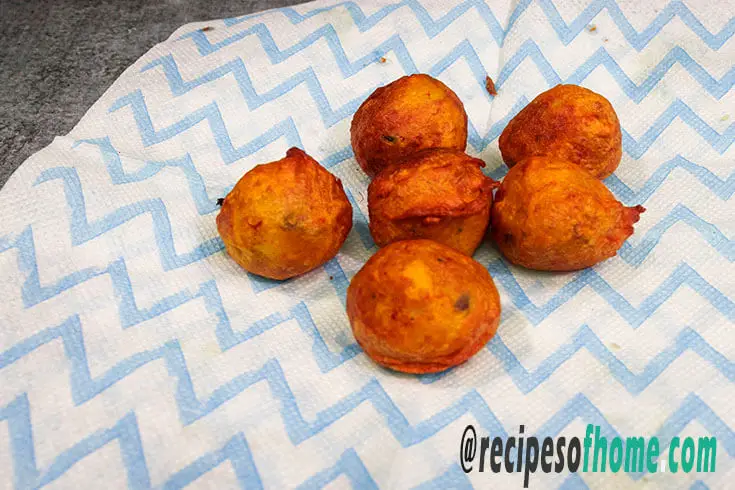 Though you can make a lot of variations in batata vada by including different spices and flour in the potato stuffing.
But I stick to traditional Maharashtrian batata vada which not only tastes delicious but is also easy to cook at home.
Note: if you are in a hurry, feel free to click on the following links to check your desired topic.If you'd like to see our in-depth step-by-step recipe preparation keep reading!
What is batata vada



How to check oil temperature for deep fry
To check the hotness of the oil first add a small portion of the batter to it. If the batter comes up steadily but quickly, the oil is hot enough.
If the batter remains submerged inside the oil or comes up slowly, then the oil is not hot enough.
If the batter comes up rapidly and very fast, the oil is very hot.
Side dish for aloo vada recipe



Serve hot batata vada as an appetizer with your favourite chutney or sauce like Green Chutney, Coconut Chutney, sweet tamarind chutney or Tomato Ketchup.
You can also serve aloo vada inside burger buns or bread just like vada pav or a nice evening snack with a side of Masala Chai.
How to store aloo vada



Must Check Recipes
Tips to make batata vada recipe



Potatoes :

For the best batata vada recipe you have to use low starchy Yukon gold or red skin potatoes. Make sure your boiled potatoes should be firm not very soft texture otherwise you can't make a round vada shape.
Add on : While making vada you can add cornstarch or rice flour along with besan. It not only makes your crispy batata vada but also helps to make a perfectly round shape.
Consistency of batter :

Batter consistency of aloo vada should be medium thick. If the batter is too thin then you will get no taste of the outer layer and feel like just eating potato. If the batter is too thick then the outer layer can become hard, and chewy.
Cooking temperature : The best temperature for cooking batata vada is a medium flame. Because if the oil is too hot, then the outside of the vada will get fried but the inside will be undercooked. Similarly, if the oil is not hot enough, then the vada will absorb a lot of oil while frying.
You May Like
How to make batata vada



Here, the complete recipe of batata vada preparation is classified into three simple categories first one is prepare filling for aloo vada,
second one is making batter for batata vada and last one is cooking batata vada recipe.

so, let's make it now.
Prepare filling for aloo vada
1. At first wash 4 medium size potatoes thoroughly in running water. Then boil them in a pressure cooker with 1 litre of water for 4 to 5 whistles. After that peel and mash the boiled potatoes with a potato masher or fork.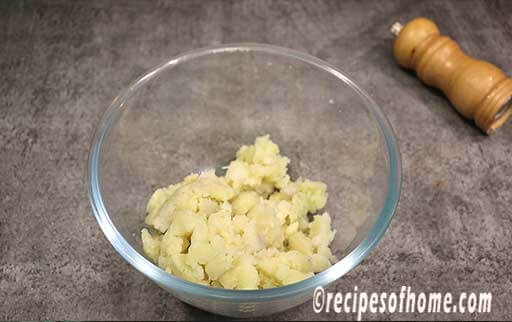 2.  In the meantime heat 2 tablespoons of oil in a pan.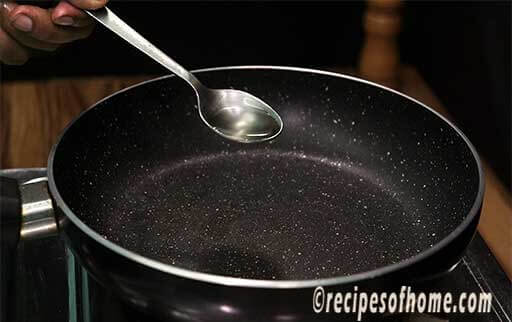 3. Next add 1 small bay leaf, 2 teaspoon mustard seed.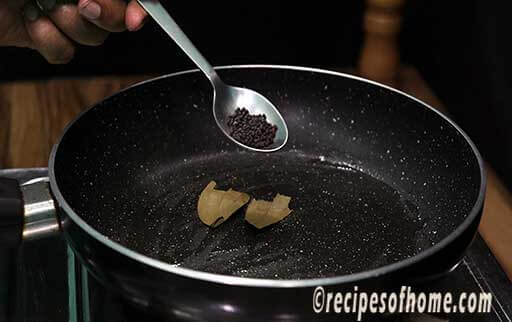 4. Stir them in low flame until the mustard seed starts to crackle.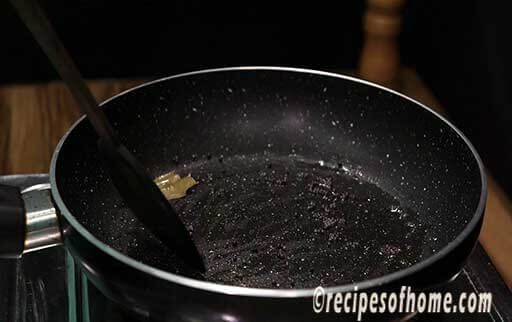 5. Sprinkle pinch of hing in the pan.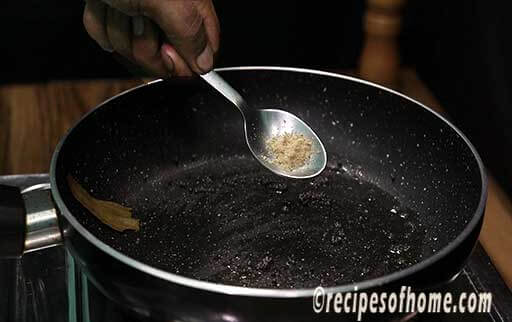 6. Now add 1 tablespoon ginger garlic paste and quickly stir in medium flame until the raw smell of ginger garlic completely goes away.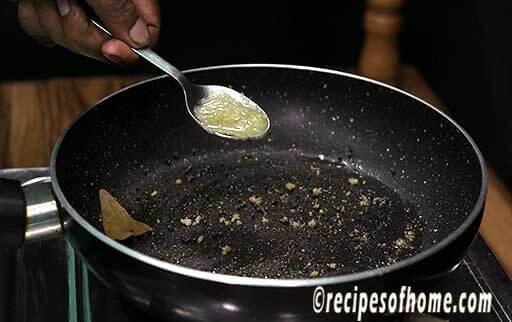 7. Finally add 3 chopped green chili and quickly mix them with the rest of the spices.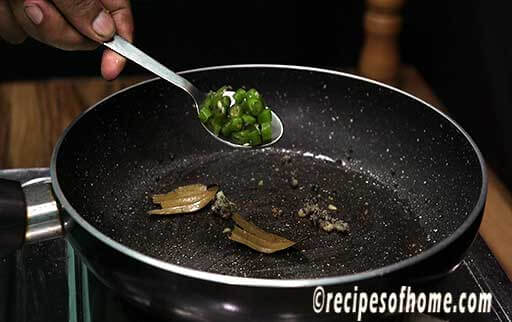 8. Now in a bowl add 3 tablespoons of chopped coriander leaves, salt, 2 teaspoons red chili powder, 1/4 teaspoon turmeric powder and recently prepared tadka on crumbled potatoes.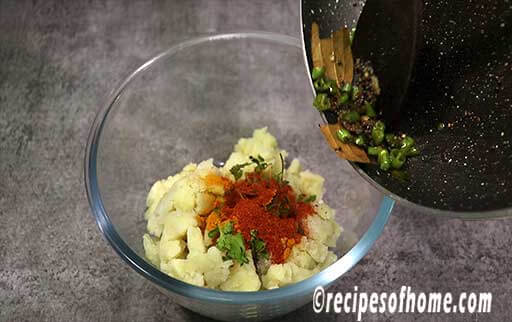 9. Mix everything properly to make dough for potato vada.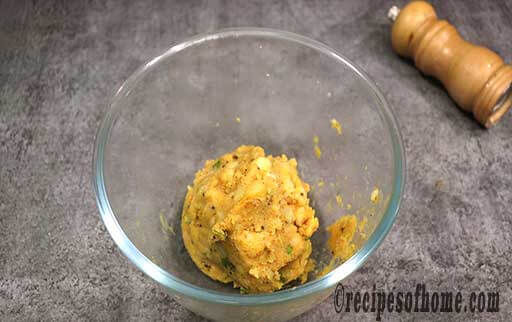 10. Next take a small amount of dough and make the circular ball of potato mixture.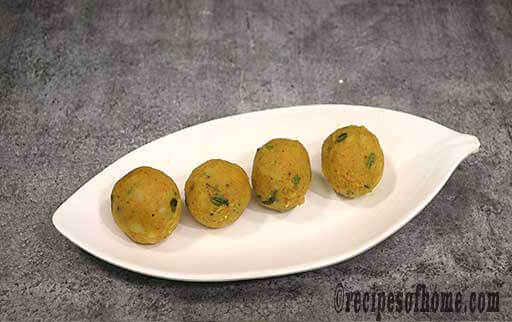 Making batter for batata vada
1. At first, for making batter for batata vada pour 150 grams of besan into a mixing bowl.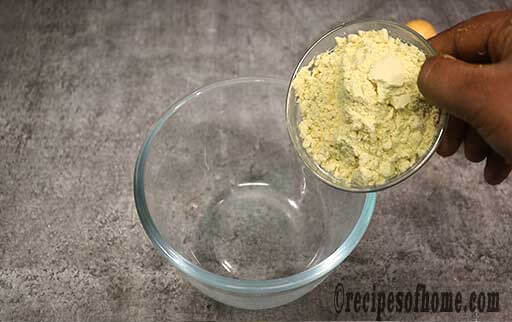 2. Next sprinkle 1/2 teaspoon turmeric powder, 1/2 teaspoon salt , 1/2 teaspoon red chili powder and pinch of hing.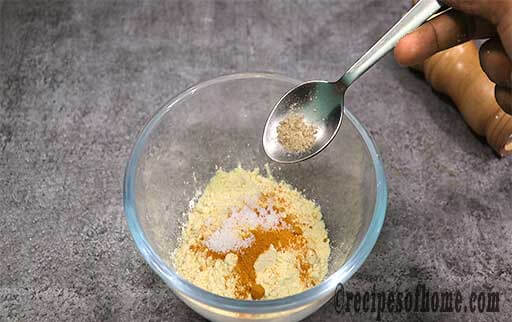 3. After that mix everything with a spoon.
4. Now pour water as per need.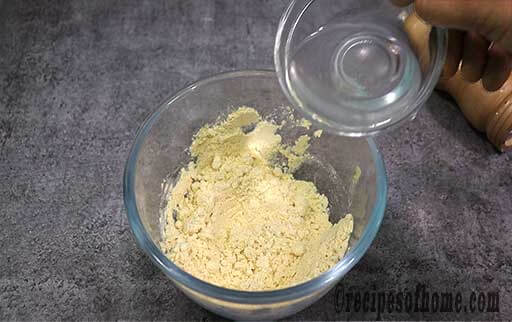 5. Whisk properly to make a smooth medium thick batter.If the batter becomes too thin then your batata vada may break while frying. To fix this you can add some more besan.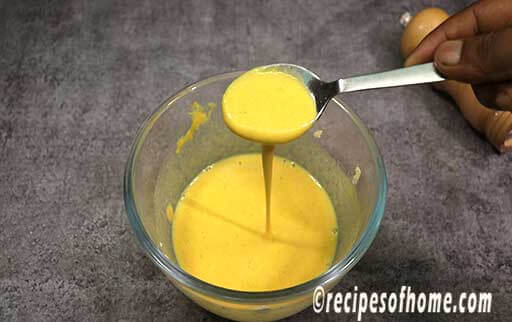 Frying batata vada
1. Now pour 500 ml oil into a deep bottom pan or Kadai.When oil becomes medium hot, place a small batter if it rises easily without sinking and browning then it is the right temperature to fry batata vada.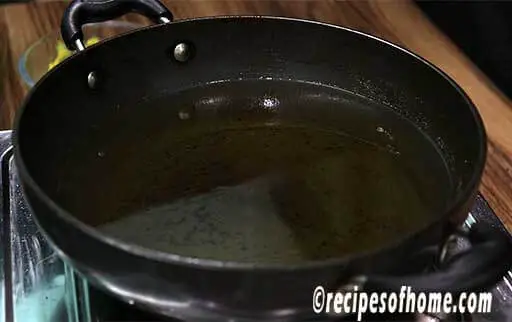 2. Now place the batata vada in a gram flour batter and gently coat them well.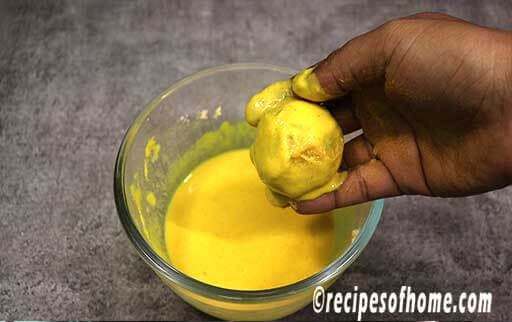 3. Next place vada one by one in the hot oil and fry them in medium flame.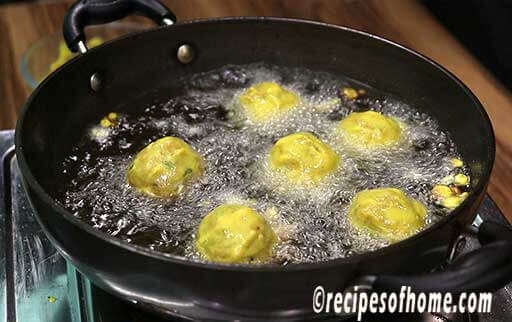 4. After 3 to 4 min when one side becomes firm and light brown turn them to another side.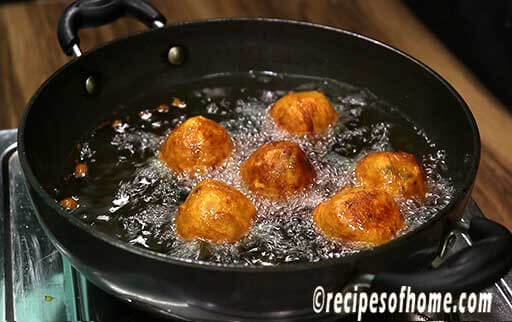 5. When batata vada becomes crispy and golden brown from both sides immediately take them out from the pan and drain them on kitchen tissue.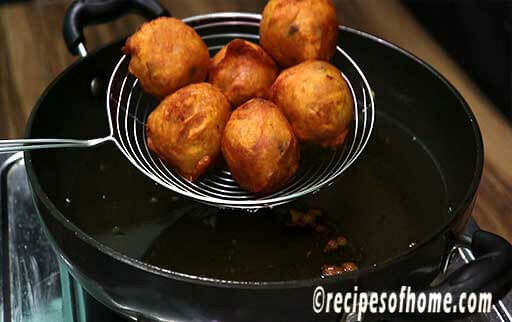 Batata vada recipe card

Here is a quick overview of all the batata vada recipe ingredients including quick step by step preparation of batata vada recipe shown in the recipe card.
Take note of all ingredient lists.