How to use a pressure cooker | Tips for beginners
We all know pressure cookers can cook almost everything in just a few minutes without deteriorating any essential nutrients in the food, consequently it saves our time, money and energy. But if you are beginners then you should know how to use a pressure cooker. As food is cooked under very high steam pressure inside the cooker, it becomes dangerous if you do not follow these important tips for beginners.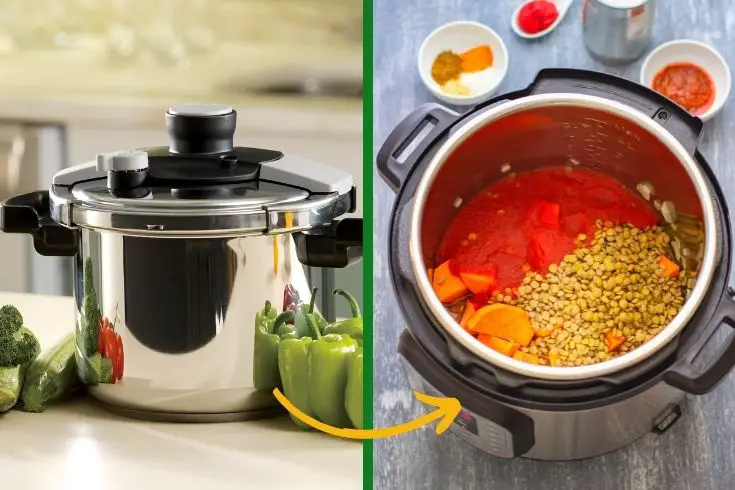 | Also read: how to wash fruits and vegetables
How does a pressure cooker work
When you heat up a pot, the liquid especially water inside boils and turns into steam. When this steam is trapped in a tightly sealed pot, pressure begins to build.
Then the pressure cooks the food by transferring heat energy from the steam pressure and the water to the food. That's why the food cooks faster than usual.
Note: Since you need a cooking liquid to create steam and pressure, this explains why cooking with a pressure cooker always requires some form of liquid.
| Also read: how to clean oven effectively
What can you cook in a pressure cooker
Though you can cook most of the foods in a pressure cooker where you can pour additional liquids to generate steam.
People prefer to use a pressure cooker to cook food which takes longer time to cook in conventional methods.
This list of food items includes beans, lentils, mashed potatoes, mutton, chicken, soup, homemade stocks etc. mostly use to cook in a pressure cooker.
You May Like
How to use a pressure cooker

If you want to cook food quickly also retaining vitamins and minerals then you should use a pressure cooker.
If you are a beginner, then it's important to know how to use a pressure cooker safely.
If you properly know the below instructions on how to use a pressure cooker at home then you will become safe side.
Check the pressure cooker before using
Before using a pressure cooker for cooking you must check thoroughly that there should not any cracks or dents inside it also recheck the whistle of the pressure cooker whether it is damaged or not.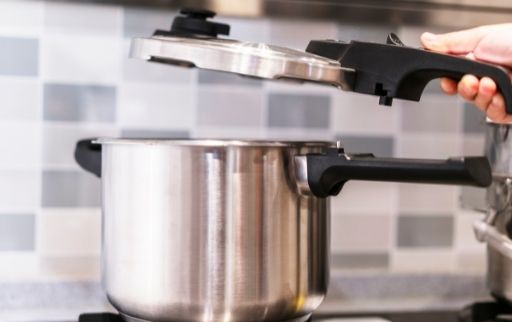 As you know pressure cooker uses excessive steam to cook food, if leakages or cracks are found in it then it may create a fatal accident.

Understand the need for pressure cooking
Make sure the pressure cooker is cleaned well and is empty. Always make sure you add water after measuring the capacity of the pressure cooker.
Moreover, always mindfully add water as the amount of water needed to cook a particular dish may be different. Ensure that the cooker is at least filled with as good as ⅔ rd of water so that there's ample space for steam build up.
How to cook different dishes in a pressure cooker
You can use a pressure cooker to cook various dishes including rice, chicken, mutton, fish, vegetables, lentils etc by using a pressure cooker. Just read the guidelines for each dish as it takes different cooking times and different amounts of water to cook the dish.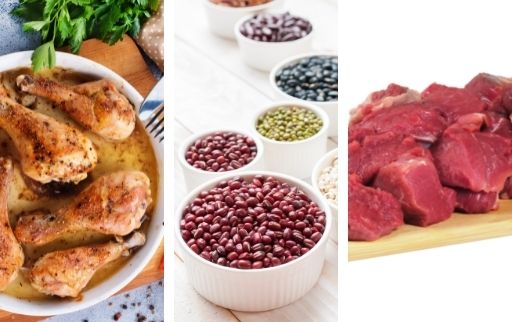 Partially cook chicken or mutton
To get the best flavour from your chicken and mutton you have to precook the meat with a dash of oil and a few spices. Then put them inside a pressure cooker with additional water to cook further.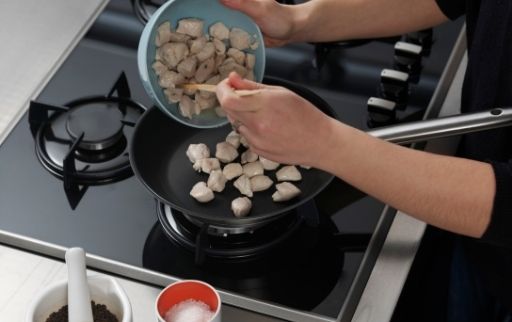 Cooking beans and chickpeas 
Before cooking beans and chickpeas in a pressure cooker soak them in a sufficient amount of water for at least 6 to 8 hours.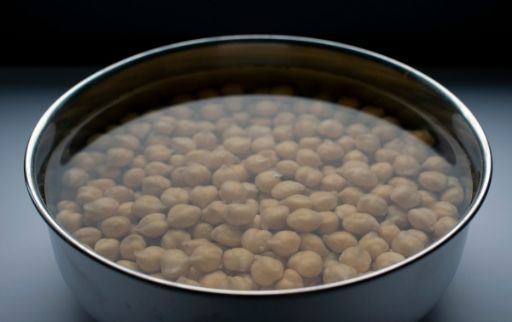 After that drain them and pour them into the pressure cooker with the addition of a pinch of salt.
Cooking rices and grains 
If you are using a pressure cooker to cook rice and oats then no need to soak them separately, just put the rice inside the cooker with the addition of water.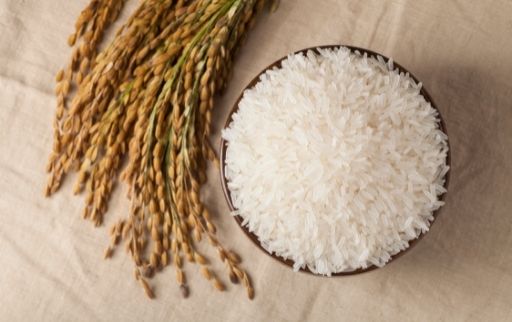 But for wheat grain, barley you have to soak them in lukewarm water for 3 to 4 hours before cooking in a pressure cooker.
Cooking vegetables 
For cooking vegetables first wash fresh vegetables thoroughly then keep them in the steamer basket or without it with 1/3  of water in the bottom of the pressure cooker when the vegetable only needs to cook for 5 minutes.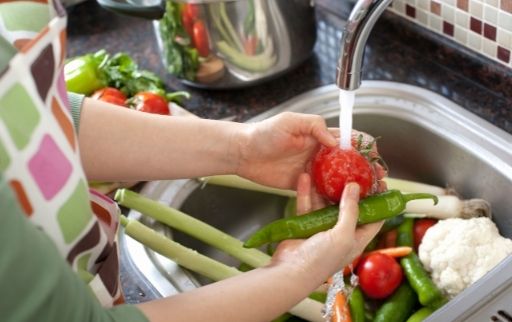 If you are using frozen vegetables then thaw them first and let them stay at normal temperature before cooking them.
| Also read : how to store ghee for long time
Pour sufficient liquid
Using a pressure cooker effectively it's all about steam which helps to cook food. So to perfectly cook with pressure cooker, you shouldn't fill liquids more than 2/3rds otherwise the food may be removed from the pressure release valve.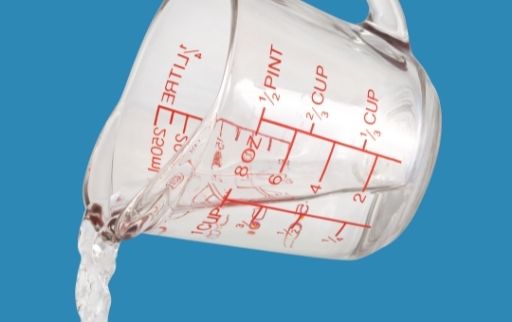 For the safe side, you can check pressure cookers have a minimum and maximum mark on the inside of the pot. Do not exceed these limits.
Here is a quick guide for liquid



For soup –

not more than ½ full including liquid

For vegetables and meat –

not more than 2/3rds full including liquid

For cereals, pulses, rice and pasta –

not more than 1/3 full
| Also read : how to peel ginger easily
Heat it the right way

First pour food items along with the required amount of water inside the pressure cooker then close the lid properly and place the cooker on high heat and the cooker will start converting the water to steam.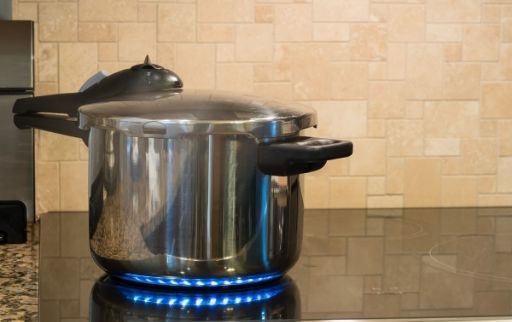 Wait for the pressure cooker to gain pressure. The pressure will begin to rise inside the cooker. When the pressure reaches the designed safety limit, the cooker will start releasing excess pressure by blowing the safety valve upwards.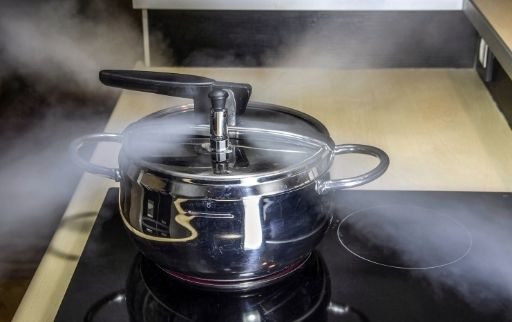 At this point reduce the heat to a lower level so that the cooker continues to simmer and does not whistle still maintaining equal pressure.
| Also read : how to store cooking oils at home
How to release the steam
First, turn off the heat when your food has cooked for the amount of time given in your recipe. Now lower the pressure inside the cooker if you have a quick release button on the lid  just release this button and the pressure is slowly released from within the cooker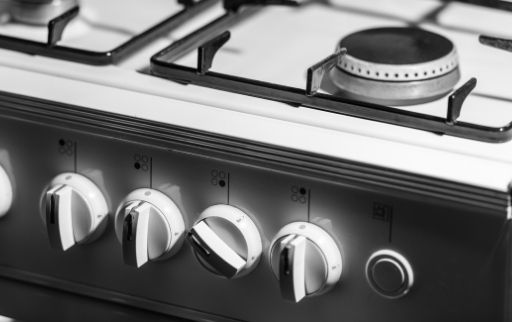 Otherwise, place the pressure cooker on the sink. open the tap and shower cold water on the lid until the pressure drop. This is the fastest way to release pressure.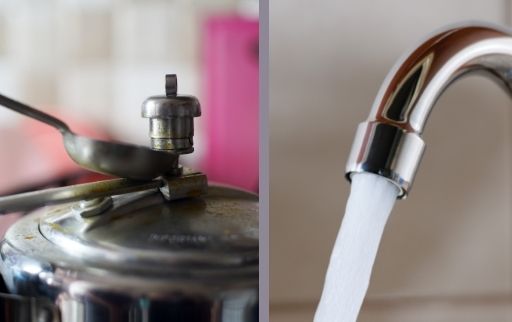 Finally, move the safety valve upward. If there is no sound of escaping steam, then no pressure has left inside it.
Now you can safely open the lid and take your food out of the pressure cooker.