The shelf life of cooking oil is very poor. If you don't know how to store cooking oil and if it get exposure to oxygen, light or heat will subject oil to oxidation, eventually turning it rancid. Here is the important tips to store cooking oil for longer term.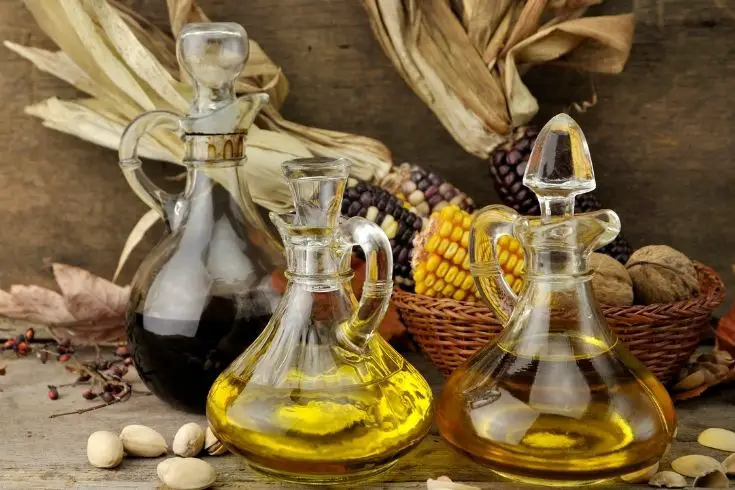 Though there are various types of cooking oil available on markets such as olive oil, coconut oil, vegetables, soybean oil, canola oil, sunflower oil, mustard oil and many more.
Whatever oils you are using, all of these oils can lose their character over time if don't store properly. 
Are cooking oils go bad?
The answer is yes, cooking oil goes bad, lost in the taste and may generate a bad odour after sometimes either the expiry date is over or don't store in the right conditions.
Besides this, the quality of the container and weather conditions also play a major role to store cooking oil for a longer duration.
| Also read : how to use pressure cooker safely
How to store cooking oil
Cooking oil is used in various recipes and is an integral partner in cooking. But if not stored properly, they can quickly go rancid even before their expiration date.
Here is how to store cooking oils, along with 4 easy tips to keep them fresh and last longer duration.
Some oils you can safely store at room temperature which are ghee oil, palm oil, peanut oil, olive oil, and vegetable oil can last for a year if tightly covered.
There are other types of oils which are the best to store in the refrigerator otherwise they will spoil easily. these are Walnut oil , Hazelnut oil , mustard oil, sunflower oil, and sesame oil will last for 6  to 7 months safely if stored properly.
| Also read : how to wash fruits and vegetables
You May Like
What is the best container to store cooking oil
1 . The best container to store cooking oil for a longer duration is a dark-coloured glass bottle, especially blue and green ones with a tight-fitting cap.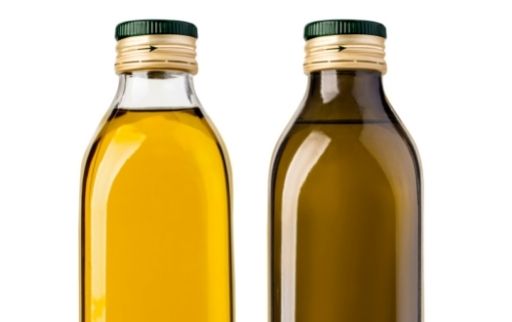 This dark-coloured bottle except for a brown colour bottle is not recommended because it allows too much light to curtail sunlight power and help from degrading the oil quality.
2 . Never expose oil to too much oxygen otherwise cooking oil turn rancid quickly. So to prevent this always keep the cap or lid on the oil bottle when you are not using it.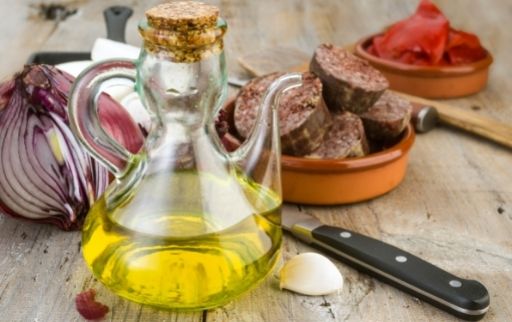 3. If you bought a large bottle or tin of oil from the market then for daily use transfer a small amount of the oil into a small dark-coloured glass bottle and use it in the kitchen.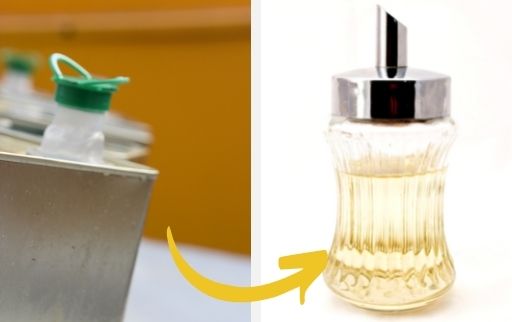 This will save you from opening and closing the bigger bottle, which will further keep the oil fresh. When the small bottle becomes empty, just refill it with more oil from the larger container.
| Also read : how to clean oven effectively
Store cooking oil in the refrigerator
Some oils like sunflower oil and sesame oil are more delicate than other oil types if not stored in the refrigerator they become rancid and taste bitter.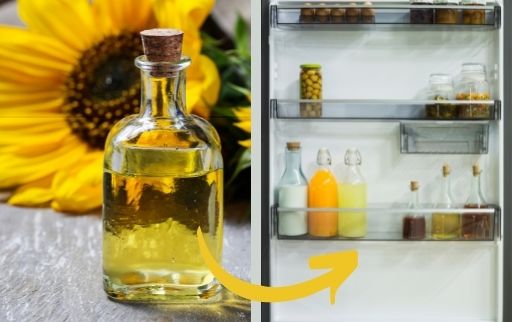 When store cooking oil in the refrigerator, these oils might become cloudy so for reuse, you will need to take out oil one hour before using it, and let it sit at room temperature, allowing the oil to return to its usual texture.
Note : Cold temperatures will help keep the oils fresh for a long term.
Store cooking oil in the kitchen
For our easy accessibility, we often store cooking oil in the kitchen. There are certain oils like vegetable oil, olive oil, peanut oil, coconut oil, mustard oil and ghee, which must always be stored at room temperature.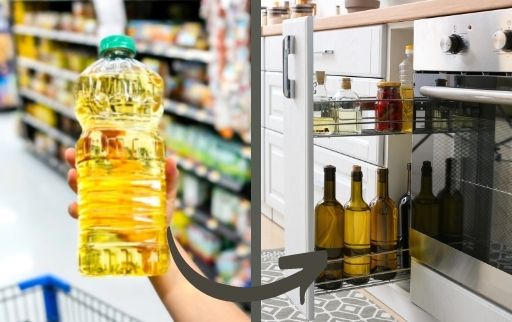 These oils must always be stored in good-quality containers in a cool and dry place. Warm temperatures and sunlight can break the oils down and make them go rancid faster.
How long can you store cooking oil



The most important step in storing oil is keeping track of the date you purchased it and rotating it on a regular basis. 
By the time it reaches its stamped expiration date, it may already be too rancid to use.
If you don't use oil all that often, buy smaller bottles so you'll be able to rotate through them more quickly.
The rancid oil contains free radicals, which have been known to be a factor in inflammation and the destruction of cells and tissue.
If you've stocked up on several bottles of oil, put yourself on a strict rotation basis, so the oil gets used up, and you replace it with a fresh bottle.
| Also read : how to store ghee for long time
Tips to avoid while storing cooking oil for a long term



1 . Don't use plastic bottles to store cooking oil for a longer duration because plastic tends to leach chemicals over time ultimately changing the taste of the oil. To avoid these always use a glass bottle or jar with a tight-fitting lid.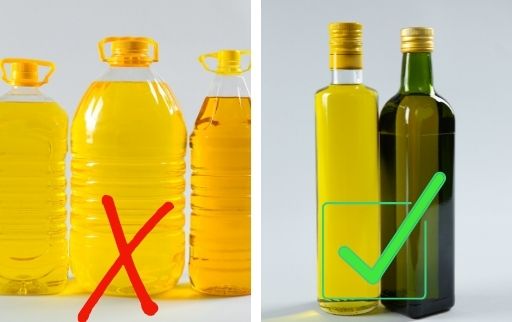 2 . Never store cooking oils in an iron or copper containers because these metals can easily create a chemical reaction when they come in contact with oil and make it unsafe to use.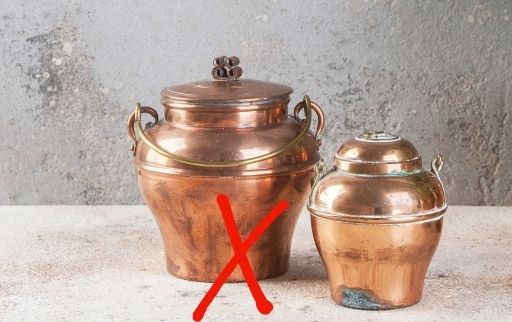 3 . Don't store oil near sunlight such as windowsills which are the worst because the oil is subjected to too much sunlight and changes in temperature, which can deteriorate oil and become rancid easily.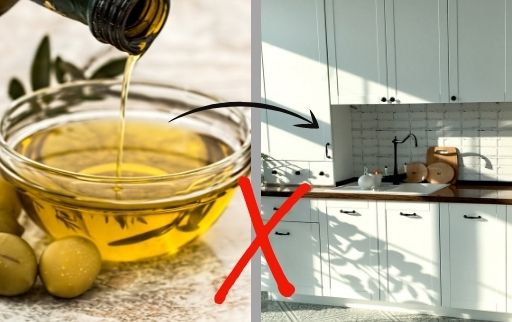 There are some other places which you must avoid on the counter, next to the oven, in a cabinet above the stove, near cooking appliances such as a toaster, kettles etc.
| Also read : how to peel ginger easily
How to check if oil has spoiled
There are two most useful indicators which you can follow at home to check whether your oil is going bad or not.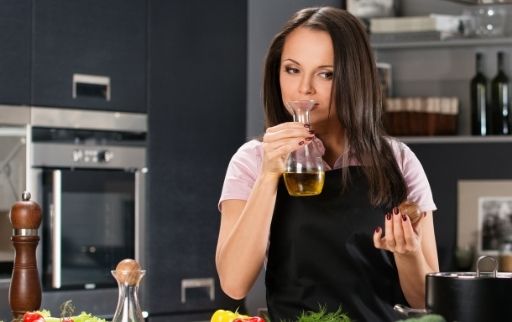 Smell of oil: If you sniff of sour or rotten smell coming from your oil which is different from its usual smell, then your oil might be going bad.
Changing color of oil : If you see that the colour of the oil changes or moulds are growing in it, then the oil has gone bad. Sometimes when oil becomes rancid it starts getting thicker.