Kitchen tips : How to wash fruits and vegetables
As we all know coronavirus pandemic has rapidly spread around the world, and it took the lives of many people. In this situation, we all are anxious about hygiene and food safety. After thoroughly researching we share these easy kitchen tips on how to wash fruits and vegetables perfectly at home.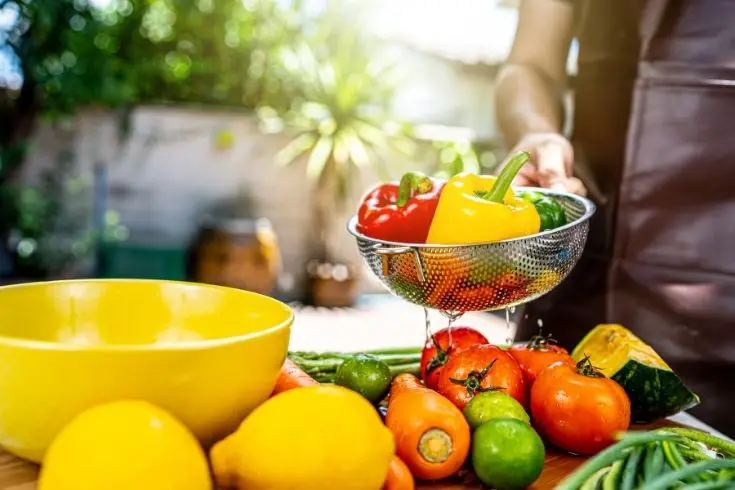 Though many people use one of the bad practices which are wash fruits and vegetables in soap or detergent before consumption. Research suggests these drastic steps may not even be necessary in the first place.
Why should you wash fruits and vegetables
The main reason to wash fruits and vegetables before eating is to clean them from any visible soil, pesticides and microbial pathogens like E.coil, and Salmonella that can easily cause food-borne diseases.
According to a study from the journal Human Reproduction Consumption of dietary pesticides may create adverse reproductive disease among women, specifically, a lower probability of pregnancy, and infertility treatment Men's fertility may also be negatively impacted by eating produce with high levels of pesticide residue
Best wash fruits and vegetables

In this present pandemic, many people wonder what is the best wash for fruits and vegetables.
But according to experts if someone pre-soak and then rinses fruits and vegetables under running water and in some cases gives them a bath in neutral electrolytic water or baking soda-water mixture is more than sufficient to clean fruits and vegetables before consumption.
| Also read : how to check plate and cutlery are germ free
Important tips to clean fruits and vegetables

Below is a list of important tips and tricks to clean fruits and vegetables.
Always choose fresh fruits or veggies from the market that isn't bruised or damaged.
While preparing food, make sure to use a separate cutting board for raw food, and never place salad or cut-fresh produce on a plate or surface that previously held raw meat, poultry, seafood, or eggs.
Finally, store pre-cut and highly perishable fresh fruits in a ziplock bag and veggies such as berries, melon, and lettuce in the fridge and set them at a temperature of 40° F or below.

| Also read : how to peel garlic fast
You May Like
How to wash fruits and vegetables
We all know fruits and vegetables are growing with chemicals which make them harmful if you don't wash them properly before consumption.
Here are some important precautions and generic guidelines you can follow to wash fruits and vegetables properly in order to remove the bacteria and dust that is on them.
​Wash your hands thoroughly
The most important step before washing any fruits and vegetables is to wash your hands thoroughly with soap or hand wash just before cleaning,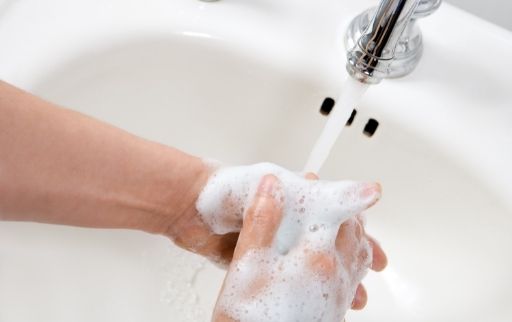 otherwise, if your hands are dirty then you might end up making the fruits and vegetables dirty again.
| Also read : how to keep paneer soft after frying
Wash firm fruits and vegetables
Now start washing with firm fruits like apples, mango, watermelon etc and vegetables like cucumber, melon etc just rinse them under running water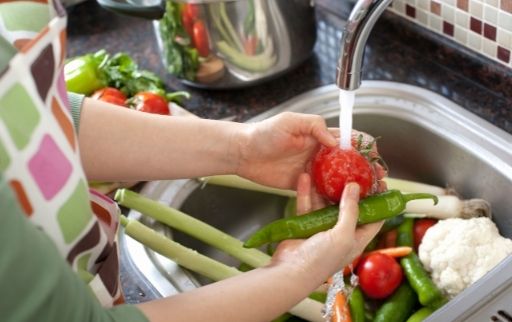 and remove the dirt by rubbing your hands or any microfiber towel. Don't do these to any fruits and vegetables that are soft and delicate outer parts.
| Also read : how to cut onions without crying
Wash delicate fruits and vegetables 
When washing delicate fruits such as berries and vegetables like mushrooms do take extra care, never wash them directly with running water,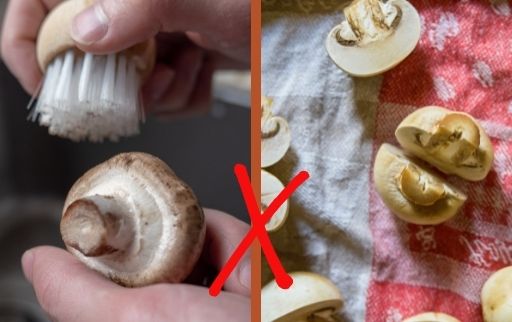 they may lose their shape and texture just wipe them with a damp cloth then pat dry with a kitchen towel otherwise they will turn soggy.
| Also read : how to get rid of fruit flies fast
Wash leafy vegetables
While washing leafy vegetables first take a bowl of water and dip the leafy vegetables in it and remove the dirt by your hands repeat this process until no dirt is left.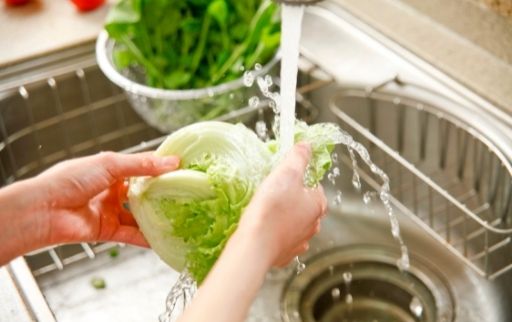 Finally, take out the vegetables and keep it on a strainer to remove excess water and make them dry. In the end, you must remove the outer leaves from all the leafy vegetables
| Also read : how to store lemons fresh for longer
Scrub vegetables
When you want to clean fruits and root vegetables like carrots, radishes, potatoes, onions, and beets as they have hard skin it is difficult to remove microbes from them.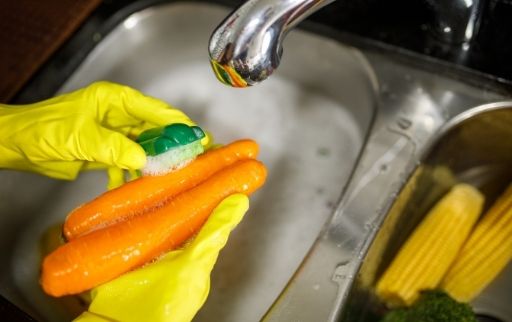 So to clean it properly you can use a vegetable brush or sponge to gently scrub the skin.
| Also read : 6 easy way to prevent scratches in nonstick pans
Never

use soap or detergents
As per the guideline of the Food and Drug Administration (FDA) and the Centers for Disease Control and Prevention (CDC) you should never ever wash your fruits and vegetables with soap water or detergent.
Because soap or detergent residues may stay on fruits and vegetables can easily find its way through the peel and inside the flesh which will make the fruits and vegetables unfit for consumption.
| Also read : how to clean sticky grease off kitchen cabinets
Cut the bad/rotten areas
Sometimes you can see black spots or rotten patches on your vegetables or fruit, don't eat that part.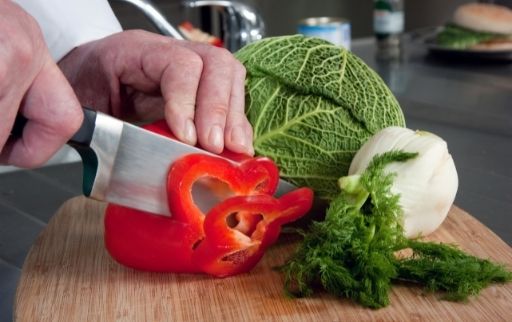 Just thoroughly clean the vegetables and fruits and remove that part before eating.
| Also read : how to blanch almond fast
Pat dry with towel
After thoroughly clean fruits and vegetables, now dry them using a clean paper or cloth towel.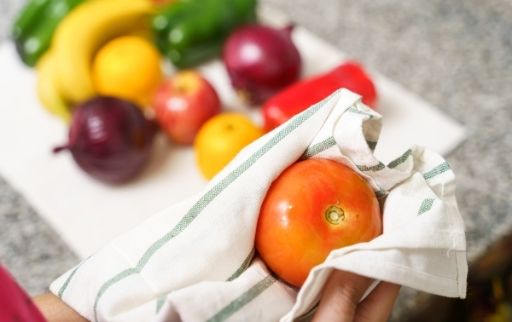 More fragile produce can be laid out on the towel and gently patted or rolled around to dry them without damaging them.