Kitchen tips : How to peel garlic fast | 4 easy ways to peel garlic
We all know peeling garlic is a tiresome process. We always prefer the easiest way to peel garlic or the quickest way to peel garlic to avoid manual methods and improve cooking efficiency. Here we share 4 easy ways to peel garlic. If you follow these steps you will soon master

how to peel garlic fast

.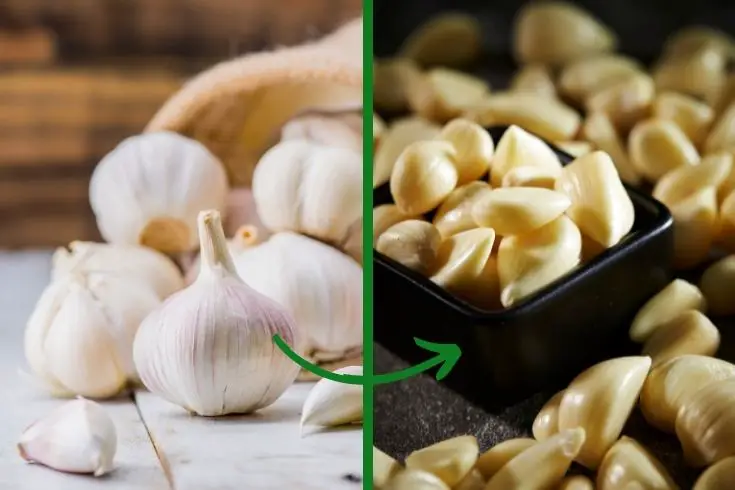 Though this kitchen tips of peeling garlic fast mostly depends on the size of garlic, age and it's quantity.
Depending on your needs, here we compiled 4 full proof methods of peel garlic clove as a whole, chopped, or slightly smashed.

How to peel garlic fast
Peeling garlic at home is a time-consuming task, here we have a quick kitchen hack of 4 easy way to peel garlic quickly.
First one hot water method, second one jar method, third one knife method and last one microwave method. Follow each one and share your opinion in the comment sections about which one works best for you.
| Also read : how to clean oven effectively
You May Like
How to peel garlic with water
This is the first method to peel garlic quickly with the help of warm water. This method works better than relying on manually peeling garlic cloves.

1. At first, pour very hot water into a bowl.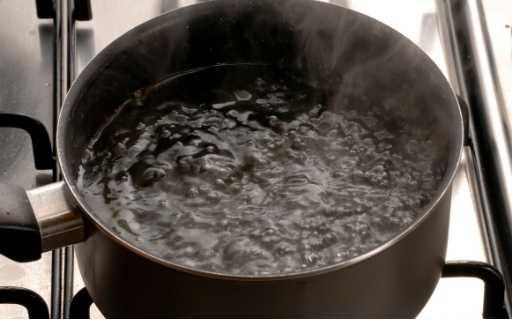 2. Now add garlic cloves in it and soak them for at least 1 to 2 minutes, just like blanching methods, where the skin will steam and loosen easily.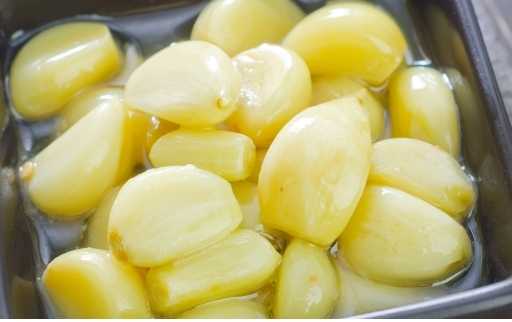 | Also read : how to check plate and cutlery are germ free
3. At this stage, garlic skins come off very easily without any hassle.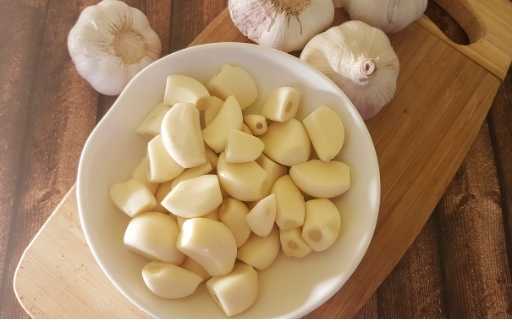 How to peel garlic by shake method
This simple hack of peeling garlic by shake method or jar method is very easy to use at home. This method seems to work best with older garlic cloves where skins are usually loosened, also more than one head of garlic peel because the fuller the bowls, the faster the cloves smash around each other and skins come out easily.
1. At first, press on the top of garlic with a flat knife or palm and break the head of the garlic into individual cloves.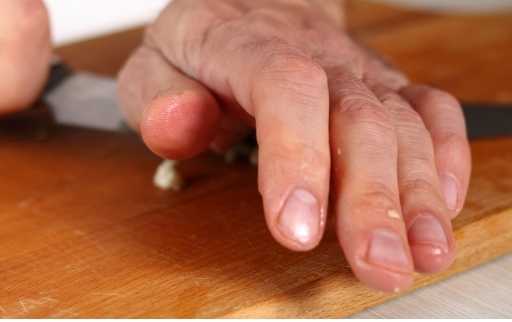 2. Then pour the cloves inside a metal bowl or jar. Top this bowl or jar with another similarly sized metal bowl and for jar cover it with a lid.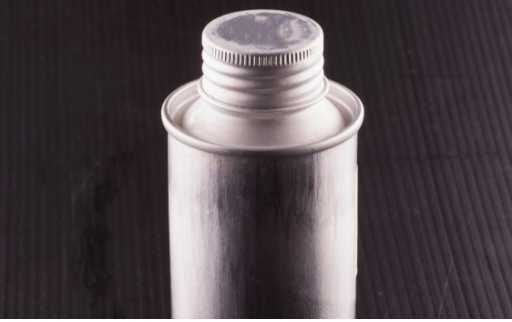 3. Now vigorously shake jar or metal bowls together for 1 min and by force of shaking the bowls, garlic skins pop out easily. If some stubborn clove skin doesn't pop out easily then re-shake the bowl.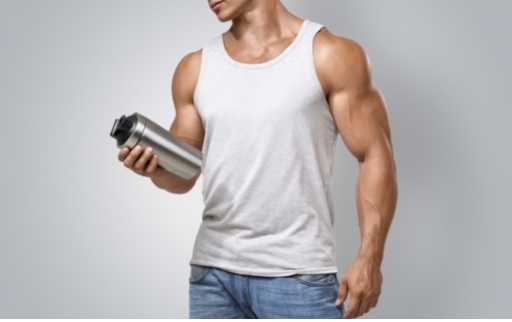 Feel free to give this a go. If it does work for you, then follow the below method.
| Also read :how to blanch almond fast
How to peel garlic with knife
Peeling garlic with knife is a traditional method that doesn't require any additional equipment used for both home cooks and chefs alike. It is a quick and easy method. If you want to use full clove then this method is not good for you, otherwise, it is the best option for just a few cloves. Any more than that, it takes a longer time.

1 . At first Place the clove on the chopping board.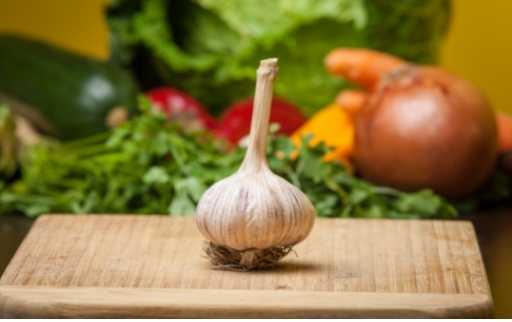 2. Then using a flat part of a wide knife, press down on the garlic cloves.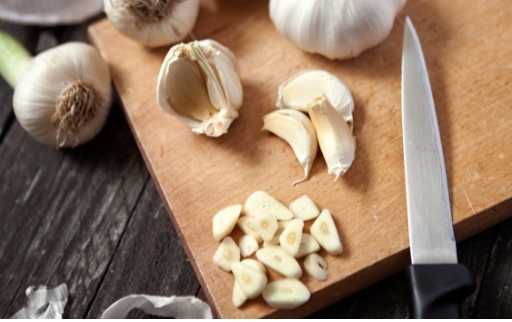 3. Eventually, skins come out easily from garlic then remove the skin by hand.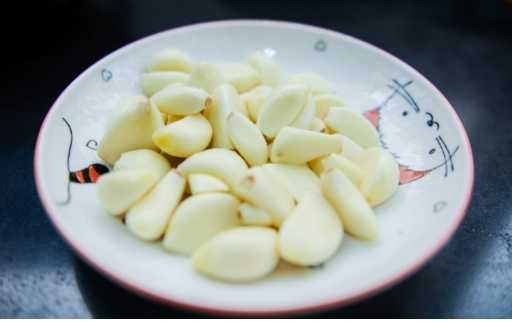 Note: You can also do this with the palm of your hand, but the knife will provide more leverage. Remember to use only metal knives instead of ceramic knives, which may break in the process. 
How to peel garlic in microwave
The easiest way to peel garlic clove is to microwave the whole garlic for 20 to 25 seconds. It is the most successful hack among all of them. The main downside of this hack is, that after 30 seconds they're starting to soften and a little cooked and might not work for a few dishes. It is one of the best ways to peel garlic.

1 . At first, Wrap the entire garlic bulb or your individual cloves inside some damp paper towel and microwave for 15-20 seconds.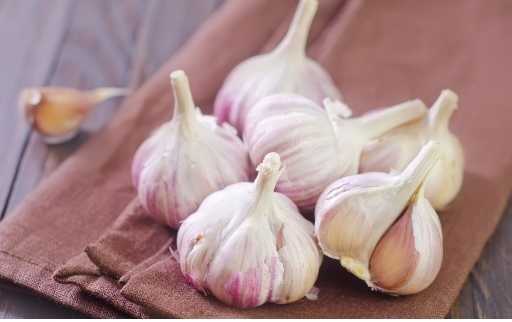 2. Then remove it from the microwave, and rub it lightly with a paper towel.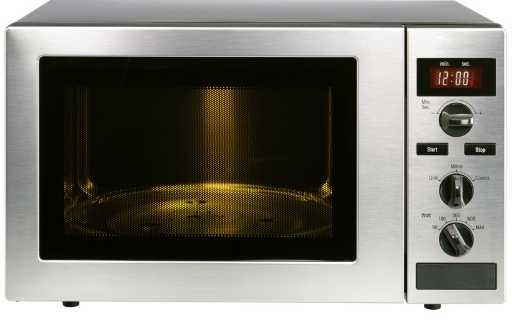 3. The cloves should easily pop out of their skins.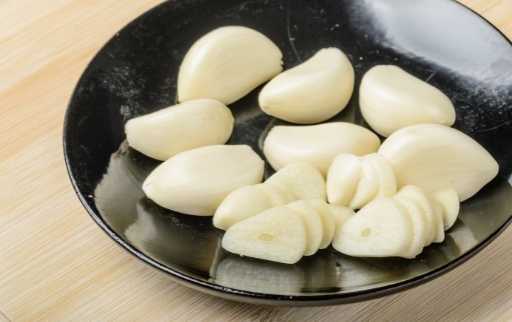 How do you peel your garlic ? Share your thoughts in the comment section.