9 Indian rice recipes | Easy rice dishes
Are you looking for easy rice dishes for dinner? in this post I share 9 Indian rice recipes that will surely impress your family. This list of 9 top rice recipes consists of aromatic chicken biryani to healthy dal khichdi and many more. If you want to cook these rice recipes at home follow the step-by-step instructions in each recipe.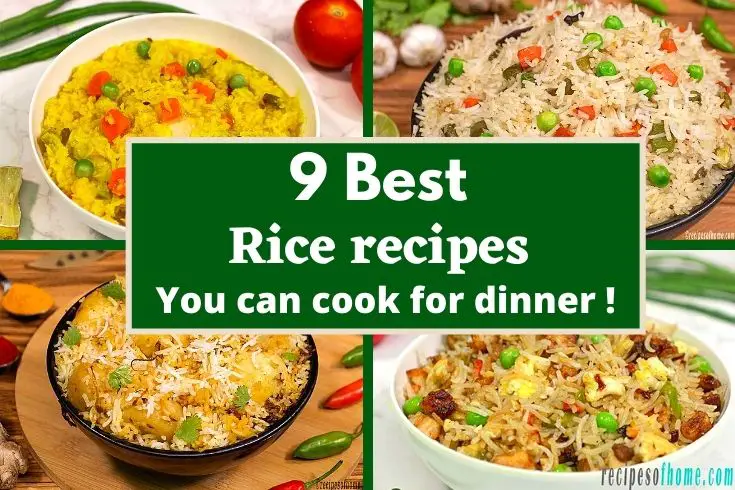 In India rice is a staple diet. There are various rice recipes available with varying ingredients from world-famous chicken biryani to Indo Chinese style chicken fried rice and many more.
Indian rice recipes

Here is the list of the 9 Indian rice recipes you can cook for dinner. If you want to cook these mouth-watering rice recipes for your family then follow the step-by-step instructions in each recipe.
Chicken biryani is the most popular non-vegetarian rice dish among biryani lovers. Spicy chicken dum cooked with parboiled basamati rice fragrant with some biryani spices. Served this biryani hot with raita to compliment the flavours.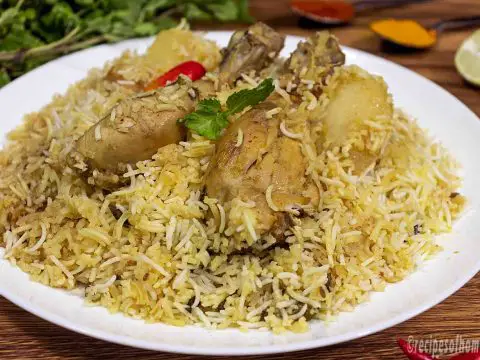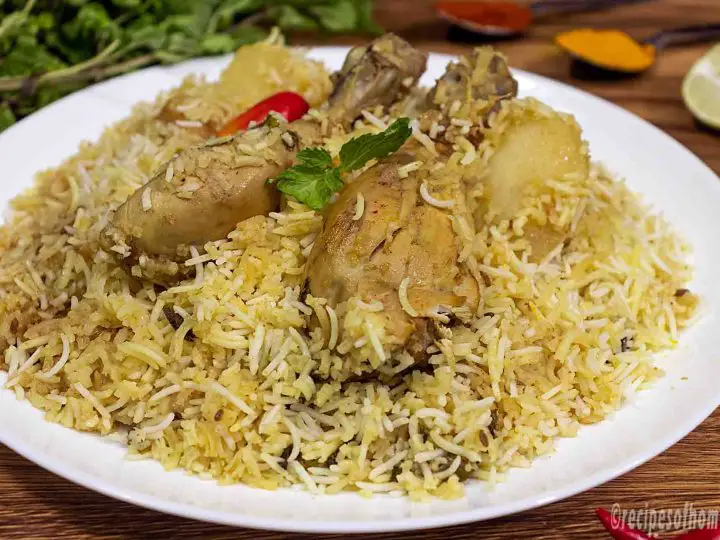 | Also check : 13 best indian lunch recipes
This traditional hyderabadi biryani is a very easy rice recipes for dinner. This hyderabadi chicken biryani is prepared with layered marinated chicken, fried onions, and potatoes, topped with desi ghee, mint, coriander leaves and the aroma of rose water and kewra water.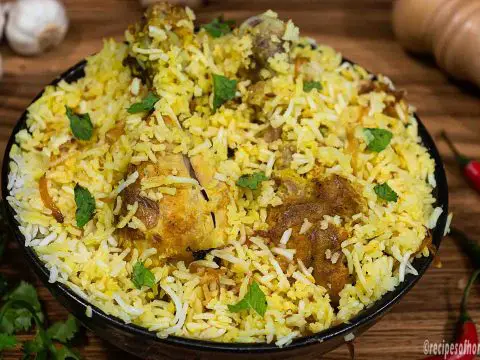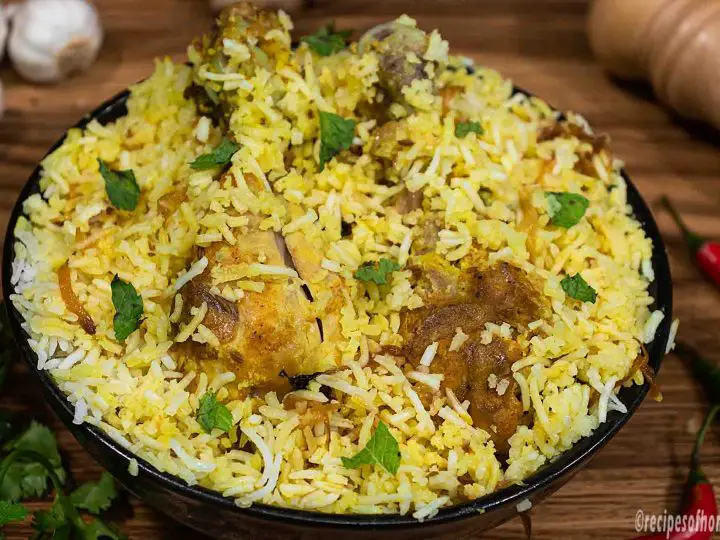 You May Like
If you want to cook a quick but flavorful rice dishes for your dinner party recipe, then try this tasty veg fried rice to fill your untimely hunger pangs! Long grain basmati rice tossed with fried veggies, along with some aromatic spices.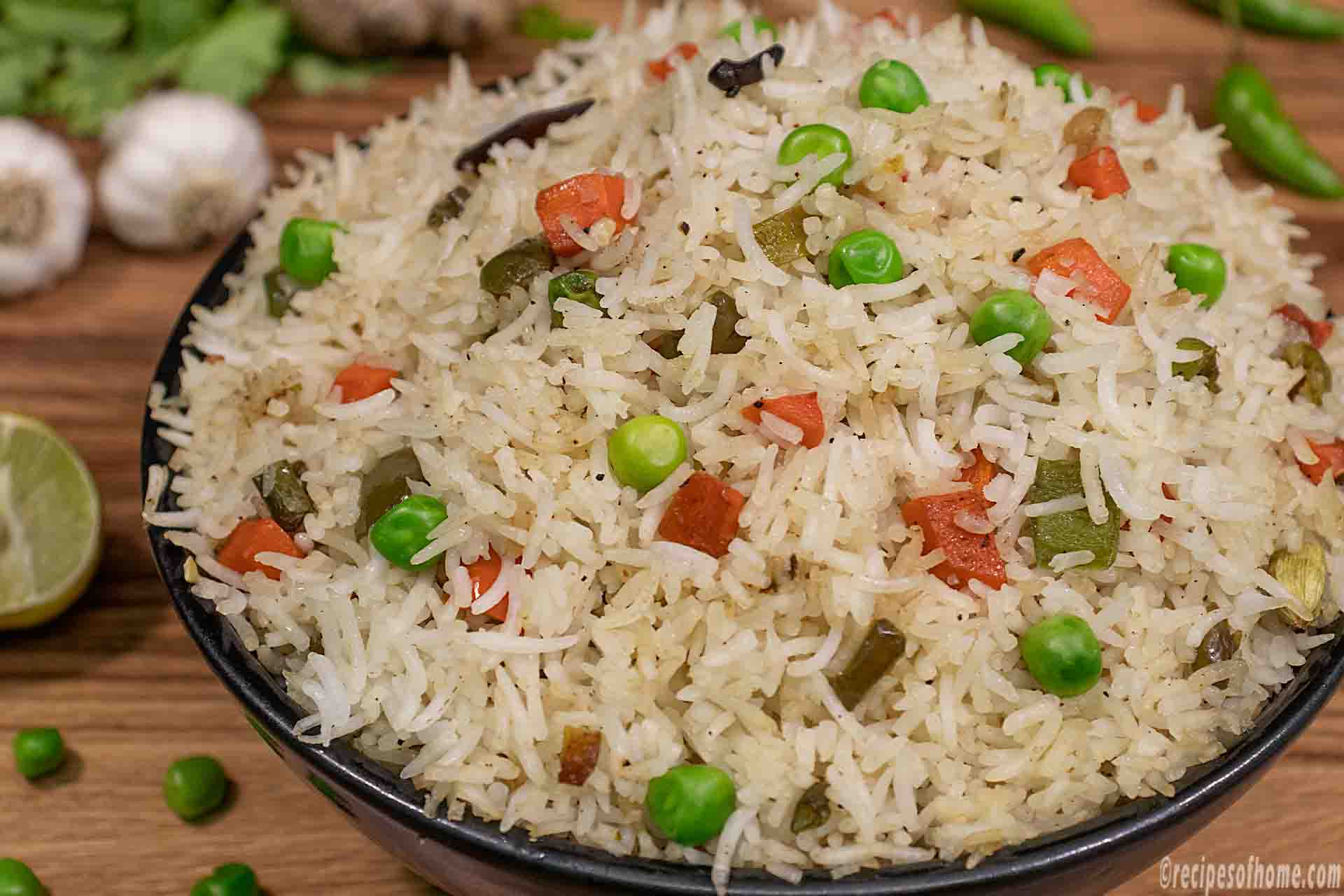 khichdi, the most delicious and nutritious Indian rice recipes that is a favourite among every Indian.This vegetable khichdi is one of the quickest rice recipes that you can easily prepare at home. All these, topped with some rustic spices, together create an explosion of flavours for your taste buds. This healthy moong dal khichdi is all you need on a lazy weekday when you don't want to cook any major dish.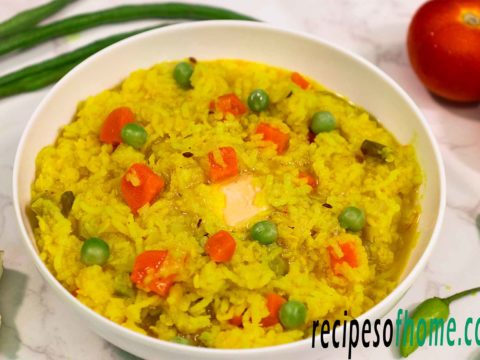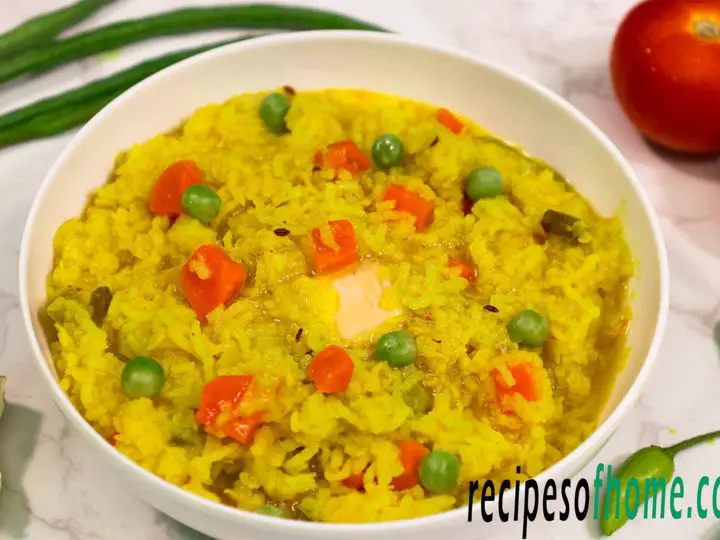 |Also check : 4 best biryani recipes
Pulao also known as vegetable pulao, tasty and very easy rice recipes for dinner that you can prepare instantly at home. Aromatic veg pulao bursting with deep flavours of warm whole spices, vegetables, boiled soya beans, Kashmiri chillies, and desi ghee. has a nice sweetness to it that you cannot miss.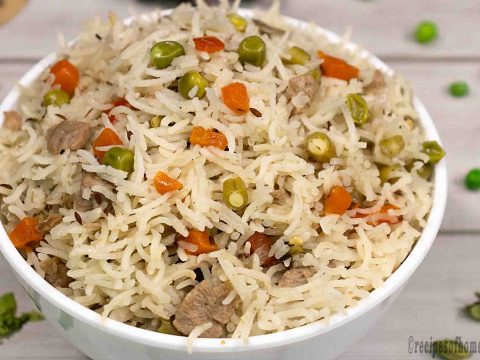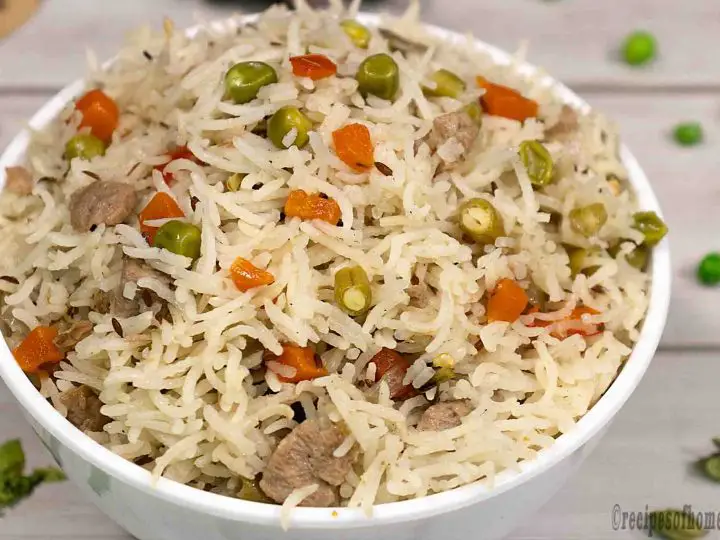 | Also check : 15 best indian dinner recipes
Vegetable biryani is the best Indian rice recipes you should prepare for dinner. This delicious veg biryani is cooked in dum style with layers of basmati rice, vegetables, saffron milk a variety of masalas. This simple rice recipe will surely impress your guest.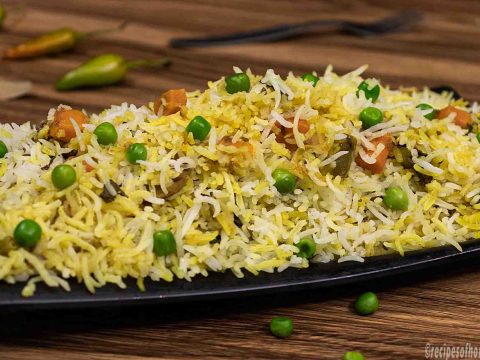 | Also check : 9 best punjabi recipes
If you are an egg lover, you should not miss this mouth-watering dum egg biryani. Eggs layered with saffron-induced rice flavour with rose water, kewra water, and fried onions. Here is the full recipe for egg biryani with step-by-step instructions.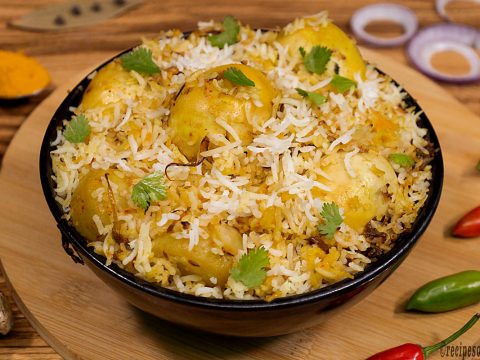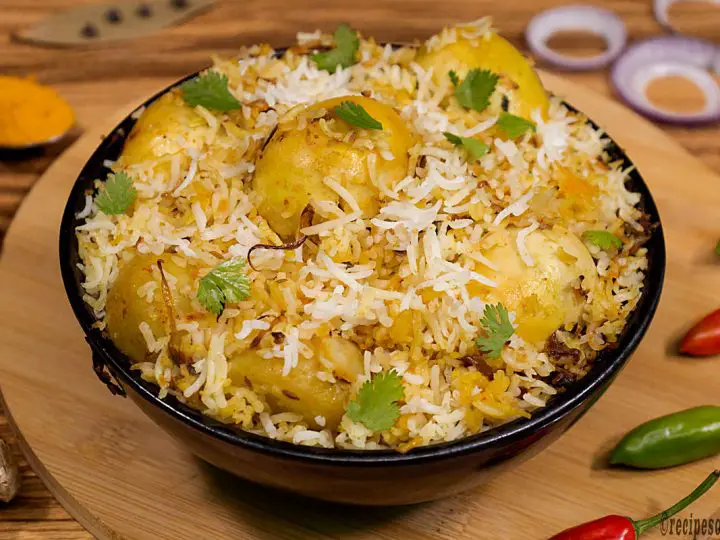 | Also check : 30 most popular north indian recipes
Rice kheer or Chawal ki kheer recipe is the most delicious sweet dish among all sweet lovers. It is made from rice and milk along with sugar, and condensed milk, with some roasted dried fruits. This rice kheer is usually prepared on various occasions and is similar to rice payasam prepared in south Indian cuisine.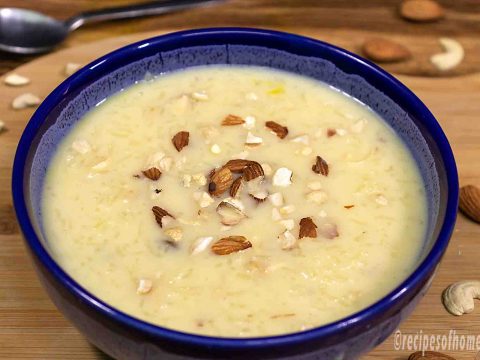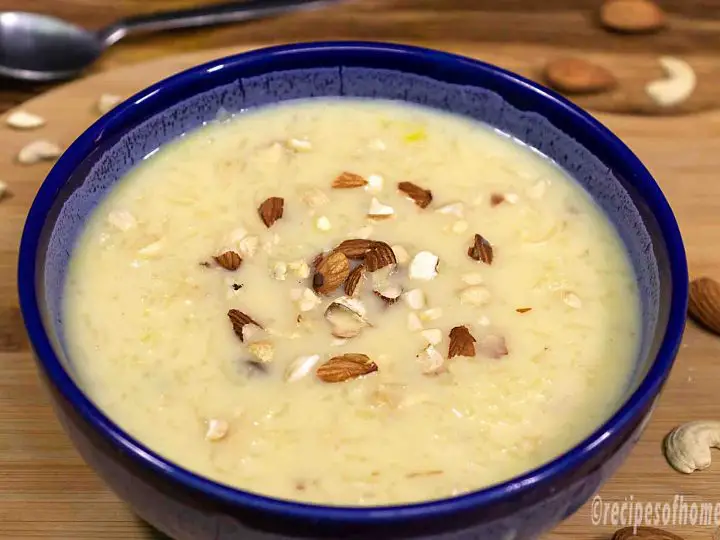 | Also check : 8 best paneer recipes
Chicken fried rice is the most popular Indian rice recipes in most Indian restaurants. The magical combination of crispy fried chicken cubes, scrambled eggs, fried veggies and aromatic spices that you cannot miss. Serve this fried rice with chilli chicken , veg manchurian or gobi manchurian.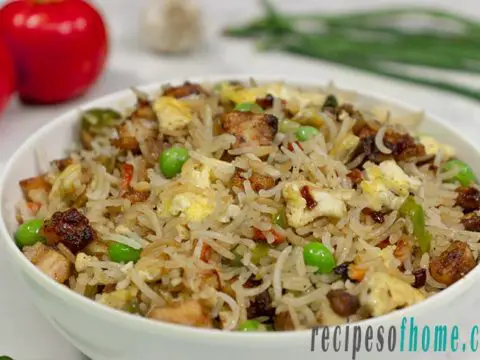 If you want to cook easy rice recipes for your family, then must cook any of the recipes. Do let us know, which one of these rice dishes you loved in the comment section below. 
More Recipes You May Love
[crp]
Recipe Card