Kitchen tips : How to peel ginger easily | Best way to cut, minced and julienne ginger
Fresh ginger is the most important ingredient that we always use in cooking various recipes including drinks, smoothies, desserts,curries etc.But peeling ginger is a tedious task.Here i share easy kitchen tips on how to peel ginger easily. Follow below step by step instructions on how to cut, minced and julienne ginger along with how to store ginger fresh for longer.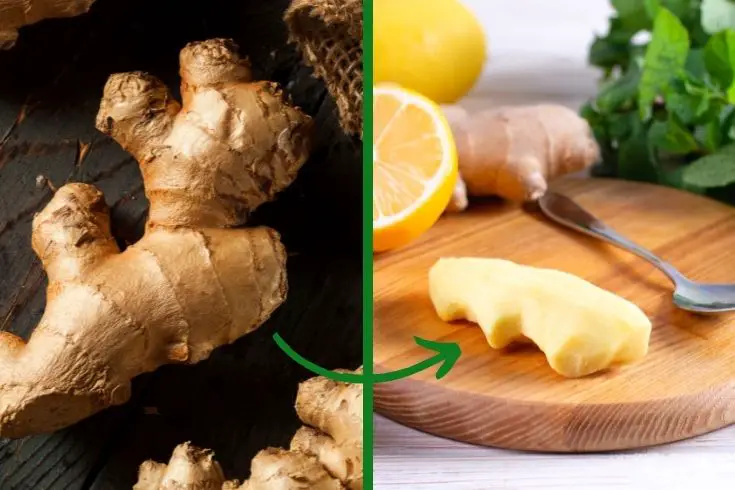 Ginger has various health benefits. Most of people use a vegetable peeler to peel the ginger, and faces difficulty to peel around bumpy exteriors.
Well, it is literally a pain to navigate your knife or a peeler through the bumpy parts of ginger and end up cutting those bumpy exteriors and wasting them.
To avoid wasting ginger i share this trick of peeling ginger, i
t is really is a game-changer and so easy.
Do you have to peel ginger?
Ginger is one type of underground stem called a 'Rhizome,' grows like potatoes and carrots. While producing this food if sprayed with pesticides, then whole food is affected.
For that reasons it is safe to wash and peel the ginger before using it.
| Also read : how to clean oven effectively
How to peel ginger easily
People usually buy fresh ginger but struggle to peel it without losing tons of ginger flesh , here is a simple methods on how to peel ginger with a spoon.
How to clean ginger
Before peeling or cutting ginger or any type of fruits and vegetables our first duty is always thoroughly clean ginger in a running water.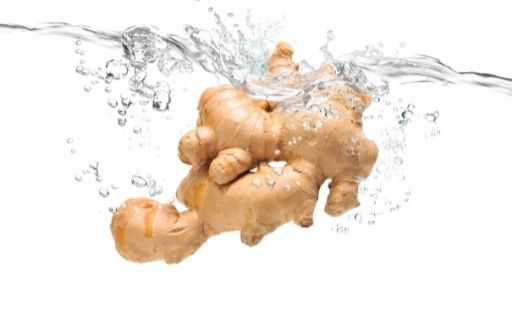 All vegetables should be washed. You really don't know where they came from and the environment that they were transported in.
Also if they are not organic you can still have pesticides, fungicide, and who knows what else left on the ginger. Organic can also carry these things so it is best to wash first.
| Also read : how to check plate and cutlery are germ free
How to peel ginger with a spoon
If want to find the quickest way to peel ginger then use spoon for this work.
For this purpose hold ginger vertically on a chopping board and with the help of spoon edge scrape the surface of the ginger.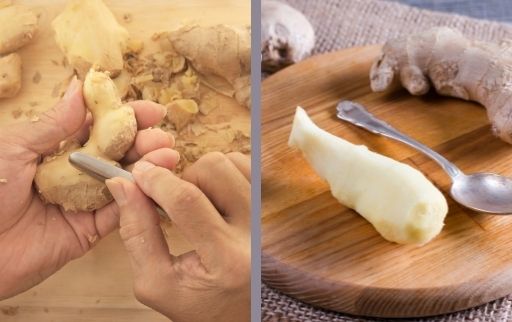 With the help of spoon you can easily get into the different turns and  cracks of the nobs of ginger if you find it difficult then just break a nob off to make the process easier.
This method will also provide best result without much wasting ginger.
| Also read : how to blanch almond fast
How to peel ginger with a knife
There is another way to peel ginger. This can be quicker but you do lose some of the ginger when you peel it with a knife.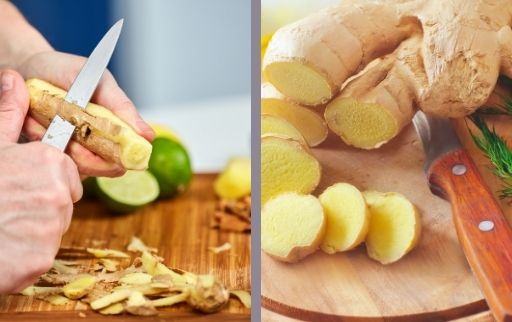 Take a good slice off from the side so that you have a flat surface to work on. Lay the ginger on the flat side so you can square up all the sides.
The benefit of peeling ginger this way is it helps with cutting and slicing the ginger later.
| Also read : how to clean sticky grease off kitchen cabinets
How to julienne ginger

If you want julienne ginger in your recipe , first cut the peeled ginger in a coin shape then stack 2 to 3 coins shape ginger one after one and cut into matchsticks or vertical lengthwise shape.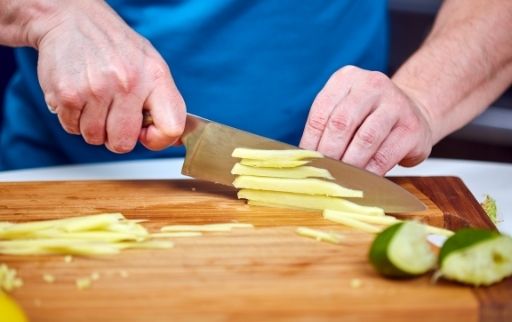 | Also read : how to store ghee for longer
How to chop or mincing ginger
If you want finely chop of mincing ginger then line up the ginger matchsticks and make crosswise cuts from right side to left side.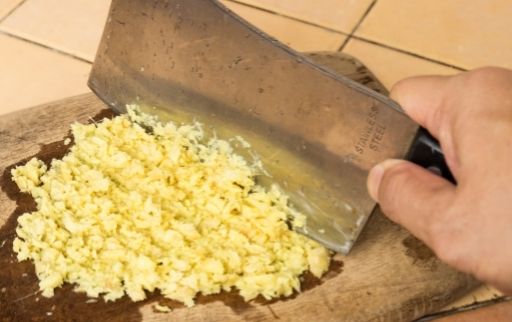 | Also read : 8 basic kitchen safety tips you must know
How to grate ginger
If you store ginger in a ziplock bag in a freezer just take it out first then safely grate ginger by holding one end of the ginger and move it downwards towards the table on the microplane grater.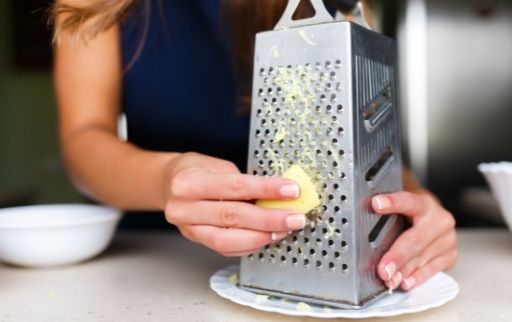 | Also read : These 8 things you should not use in blender
How to store ginger
You can safely store fresh ginger at room temperature for a week. But when i buy ginger from market i first clean ginger thoroughly in running water after that dry them and store in the refrigerator in a zip lock bag for at least 3 to 4 week.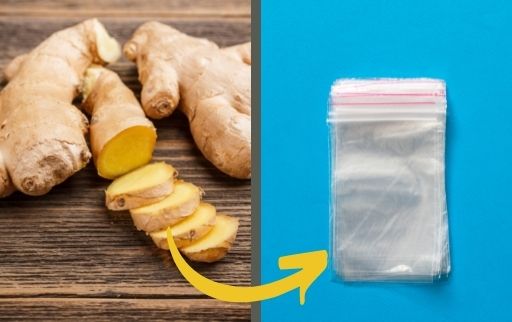 Sometimes you need small amount of grated ginger or peeled ginger for your recipe for that case you can safely store the remaining portion of ginger in the zip lock bag without fear of oxidization.
Otherwise you can store grated ginger in a small ice-cube tray in the freezer.When required just take the 'ice cube' of ginger add to your dish.