Bhindi masala recipe | Easy bhindi recipe | How to make bhindi masala
Bhindi masala recipe is a north indian style okra curry dish where okra or ladies finger first stir fried in oil then mix in a mixture of tomato onion gravy flavor with a few indian spices.This flavorful bhindi masala is very delicious and very easy bhindi recipe you can make at home. This aromatic bhindi masala also known as okra masala in india.In this post, you will learn how to make bhindi masala?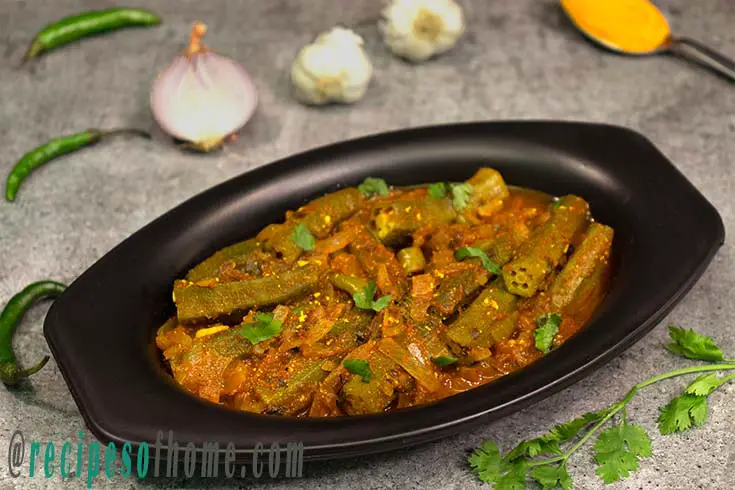 If you want to make some delicious and easy vegetarian recipes then try this easy bhindi recipe.
To cook perfectly okra masala recipe without gooey, slimy and sticky texture in the dish, you have to properly follow the below step by step instruction.
Note : if you are in a hurry, feel free to click on the following links to check your desired topic.If you'd like to see our in-depth step by step recipe preparation keep reading!
What is bhindi masala?
" Bhindi " means we know okra or ladies finger and " Masala " here means sautéed base of onions, garlic, ginger, tomatoes, and aromatic spices and herbs.
So Bhindi masala recipe means ladies finger or okra cooked in a spiced tangy base of onions, tomatoes and ground spices. The spice combination used here is often added to many Punjabi recipes.
What to serve with bhindi masala?
Serve hot bhindi masala with roti,paratha or naan or you can serve it with rice.

Tips to make bhindi masala recipe
Choice of bhindi : While cooking bhindi recipe always try to buy tender and fresh okra from market as they are smooth,lesser slime with a nice green color as well as less fibrous and cooked faster.
Chopping methods :

Before you chop bhindi, make sure they are completely dry. Try to chop okra slightly larger size so that bhindi will not gooey and sticky while preparing masala. Though some of the slimy substance may sticks to the knife just wipe it with a kitchen paper towel or paper napkin and then continue to chop.
Cooking method : Always saute okra with some oil before making any bhindi masala or gravy such that it will make gravy or sauce taste good but also remove the stickiness from okra.

Avoid stickiness : To avoid stickiness while cooking bhindi recipe add some oil and saute them for sometime otherwise sprinkle 2 tablespoons of lemon juice on bhindi after sauteing sometime.This will reduce stickiness from bhindi.

More Recipes You May Love
How to make bhindi masala?
Here, the complete preparation of bhindi masala recipe classified into three simple categories first one is preparing okra,
second one is sauteing ladies finger and the last one is cooking bhindi masala.
so, let's make it now.
Preparing okra




1. At first, finely wash bhindi in lot of water in mixture of salt and vinegar.then gently wipe the bhindi and chop into medium size pieces, don't chop bhindi into small sizes,it will become soogy easily and don't taste good as bhindi masala.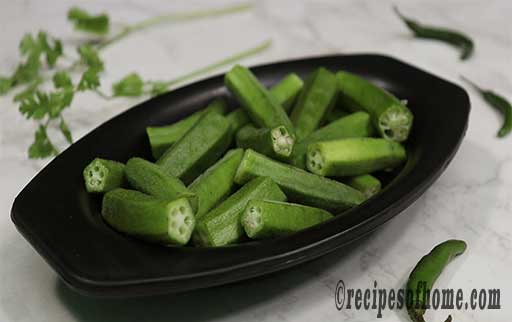 2. Before cooking bhindi masala recipe we also need tomato puree for this make puree of 2 large size tomatoes.Set aside for later usage.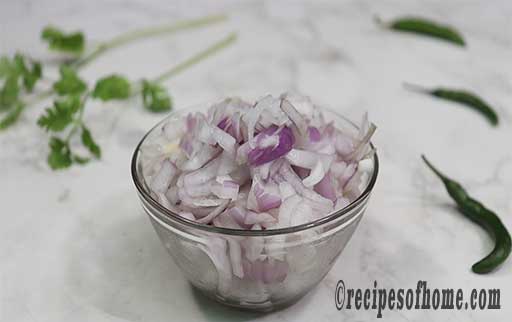 Sauteing ladies finger



1. Now for sauteing ladies finger or okra heat 2 tbsp oil in a pan , spread it with a spatula.

2. Then add the bhindi or ladies finger which we cut slightly larger safe.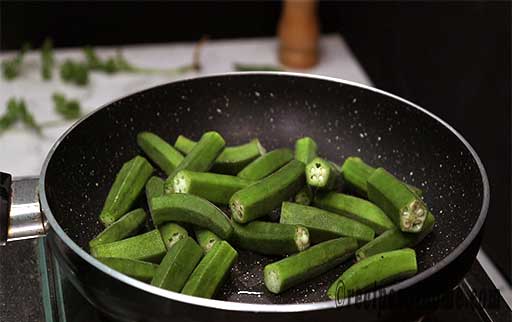 3. Now saute the bhindi in medium flame for 7 to 8 min.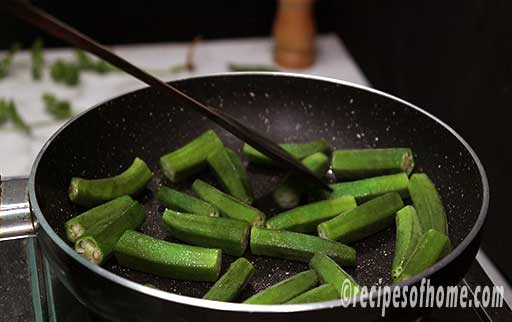 4. At this stage bhindi is almost cooked , don't cook further because bhindi will become soogy.

5. Finally, transfer the bhindi on a plate for latter usage.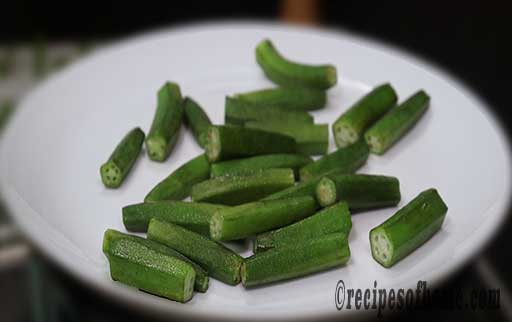 Cooking bhindi masala



1. Now for cooking bhindi masala in the same frying pan pour 2 tbsp oil and spread it evenly on pan.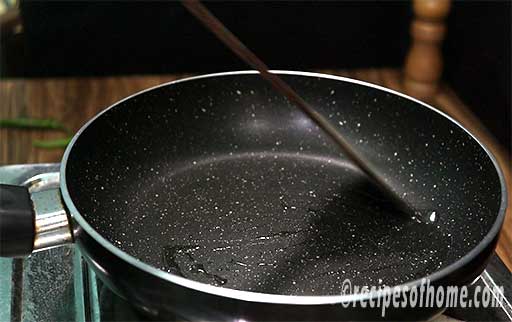 2. Then add 1 tsp cumin seed, stir it in low flame until it begun splutter.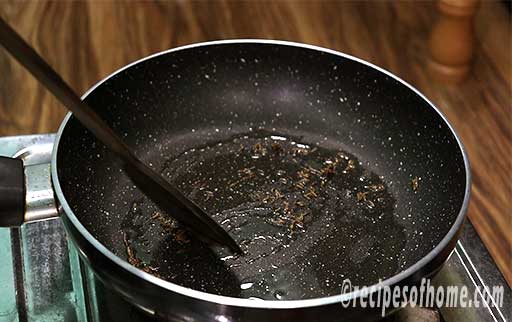 3. Now add 1 tbsp chopped ginger garlic saute the mixture 1 min till raw smell disappears.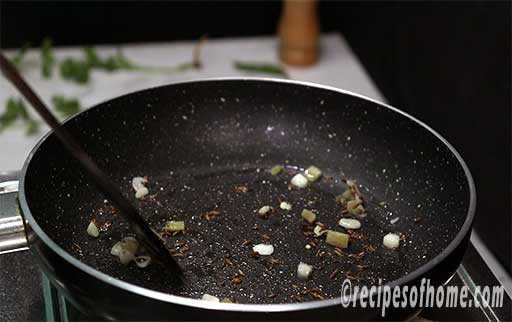 4. Next add 2 medium size chopped onions.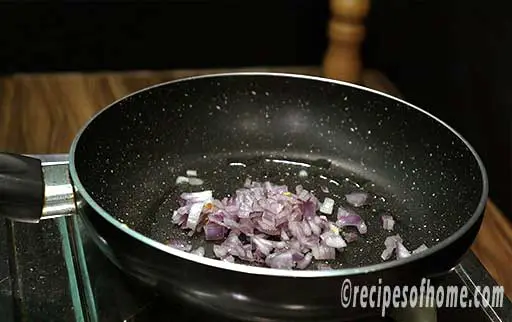 5. Now saute the onions till golden brown, then add 2 tablespoon chopped green chili.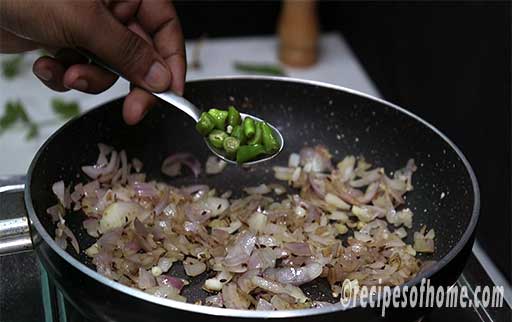 Note : If you simply want to avoid lot of oil in cooking onions then add a dash of water in pan, stir onions gently and immediately cover the pan for sometime in medium to low flame.
Don't forget to stir in interval.After sometimes you will see onions becomes translucent quickly.
6. Next pour tomato pure which we made earlier.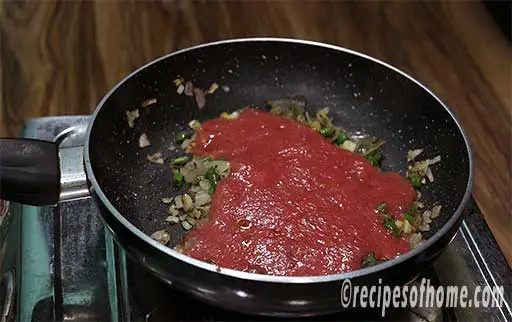 7. Saute this tomato onion mixture for at least 8 to 10 min in medium to low until raw smell of tomatoes disappear then add 1 tsp red chilli powder, 1 tsp garam masala powder, 1 tsp coriander powder, 1/4 tsp turmeric powder and salt to taste.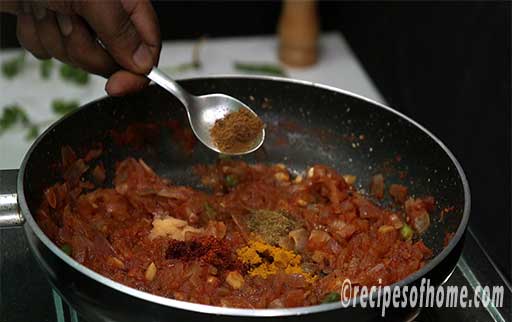 8. Now cook this mixture for another 4 to 5 min until mixture gets thicken and raw smell of the spices goes away completely.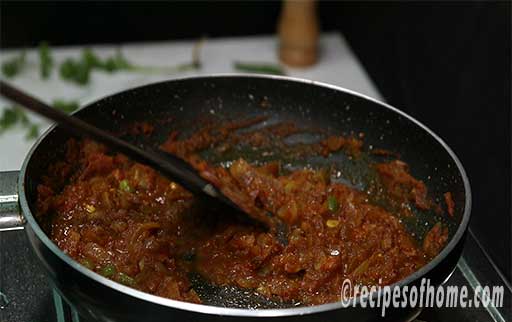 9. At this stage pour 80 ml to 120 ml water depending upon gravy consistency.Also pour 3 tablespoon cream.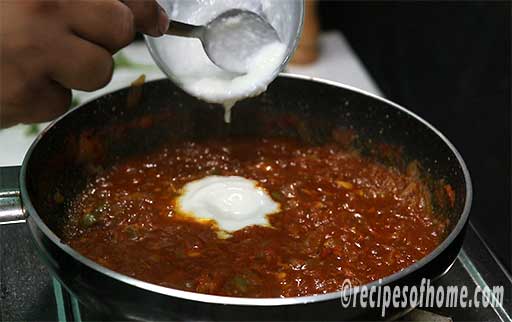 10. Finally mix all of the ingredients properly.

11. For increasing flavor crush some kasuri methi and some freshly chopped coriander leaves in it mix the mixture for 2 min.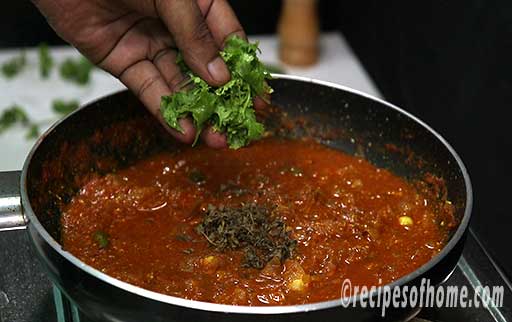 12. Finally pour fried bhindi or ladies finger in this gravy.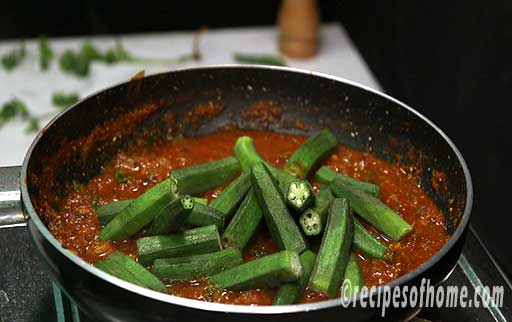 13. Gently mix bhindi with this mixture, then cover and cook for 5 min and our bhindi masala completed.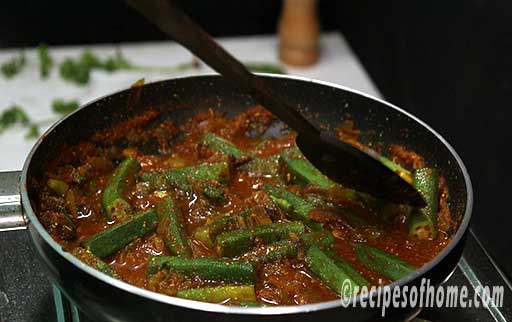 Bhindi Masala Recipe Card
Here is a quick overview of all the ingredients of bhindi recipe including quick step by step preparation of bhindi masala recipe shown in the recipe card.
Take note of all ingredient lists.