Dum aloo recipe | Restaurant style dum aloo | Punjabi dum aloo
Dum aloo recipe – baby potatoes dum cooked in hot and spicy onion-tomato and yogurt gravy is one of the delicious punjabi dum aloo recipe in India. This restaurant style dum aloo recipe is not only very delicious but also super easy to make at home. In this post, you will learn how to make dum aloo?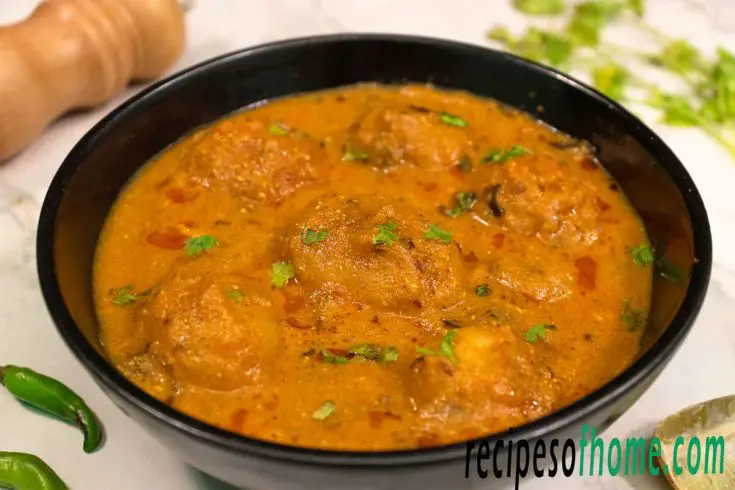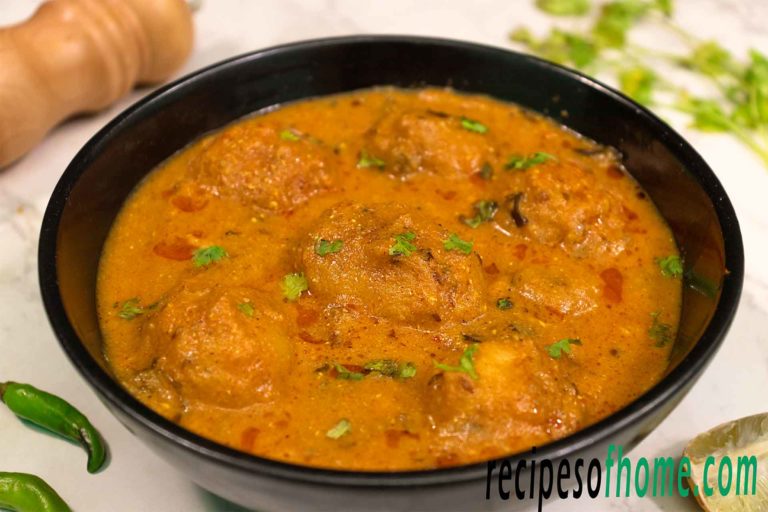 Note: if you are in a hurry, feel free to click on the following links to check your desired topic.If you'd like to see our in-depth step by step recipe preparation keep reading!
Due to the diversification of Indian culture, there is the various recipe of dum aloo available like Punjabi dum aloo, Kashmiri dum aloo, Bengali dum aloo,restaurant style dum aloo,Dhaba style dum aloo. 
But if you are short on time and cook something yummy vegetarian dish then you can try this easy dum aloo recipe at home using only a few ingredients.
What is dum aloo
Traditionally the recipe of dum aloo is made of baby potatoes which are first parboiled and fried then slowly cooked or dum in onion-tomato and yogurt gravy, flavoured with a few Indian spices.  
What to serve with punjabi dum aloo gravy
Serve hot this mouthwatering punjabi dum aloo with naan, pulao, jeera rice.
⇒ Check below recipes :
What is the difference between Punjabi dum aloo and Kashmiri dum aloo recipe
The main difference between them is in the authentic Kashmiri dum aloo they don't use garlic paste, onion tomato gravy, or any cream just like Punjabi dum aloo,
instead, they cook baby potatoes in a mixture of Kashmiri red chili powder, fennel powder, ginger powder, and curd that ultimately give hot and spicy flavour in dum aloo. 
Tips to make restaurant style dum aloo recipe
Choice of Potato: To make a delicious restaurant style dum aloo recipe must use baby potatoes because it helps to cook quickly otherwise you can use medium size potatoes and cut them into a quarter shape.
Cooking Method:  This recipe is a slow cooking process, where baby potatoes are first fried in oil and then "dum cook" in spicy tomato-onion-curd gravy.
Secret Flavor: You have to use good quality fennel seed powder, coriander powder, and garam masala powder from any popular brand, Kasuri methi, and fresh coriander leaves are the key spices that give a beautiful aroma to dum aloo.
Richness Of Gravy:  In restaurant style dum aloo to make the rich creamy gravy a few tablespoons of cream is used, otherwise you can use cashew paste and sweet curd.
 
You May Like
How to make dum aloo
Here, the complete punjabi dum aloo preparation is classified into three simple categories first one is preparation for dum aloo,
the second one is making dum aloo masala, and the last one is cooking restaurant style dum aloo.
so, let's make it now.
Preparation for dum aloo recipe
1. At first, for making dum aloo recipe parboil 10 to12 baby potatoes in a pressure cooker for up to 3 to 4 whistles then cool and peel them.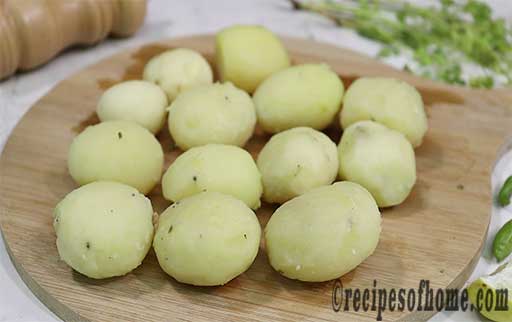 2. Now using a fork I gently prick all over the aloo, don't press too much then aloo will easily break into pieces.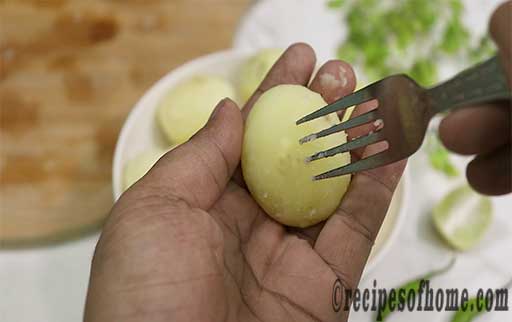 3. Next keep the potatoes in a large mixing bowl and sprinkle 2 tsp red chili powder,2 tsp salt,1 tsp black pepper, and 1/2 tsp turmeric powder on the potatoes.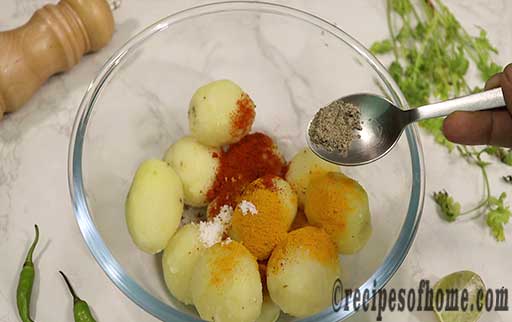 4. Gently mix all of the potatoes with spices.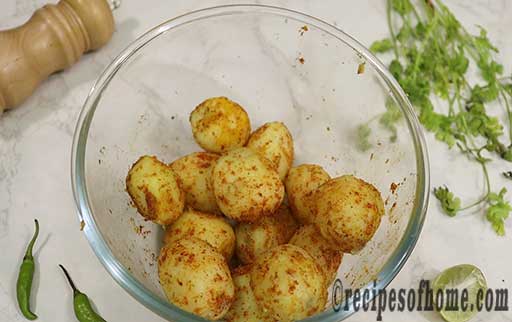 5. Now for frying aloo heat 5 to 6 tbsp oil in a pan.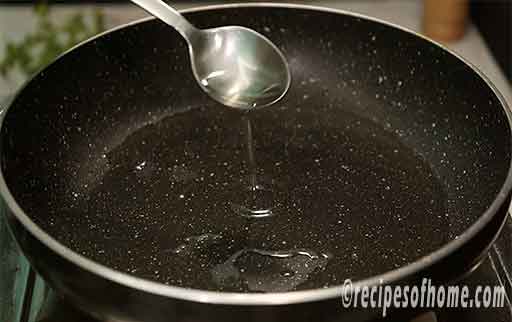 6. Then add potatoes one by one and shallow fry them in medium to low flame up to 3 to 4 min until it becomes crispy and completely golden brown.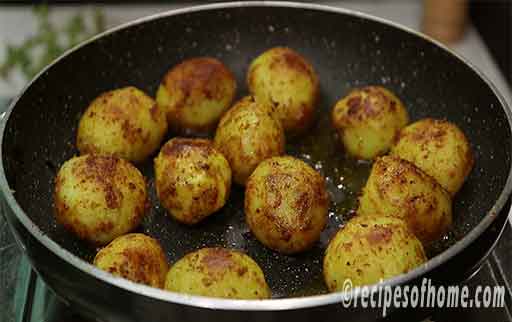 Note: In the Punjabi dum aloo recipe baby potatoes are often deep-fried in a lot of oil, if you like that you can go ahead with that method otherwise follows the above recipe.
7. Finally transferred this fried aloo in kitchen tissue to drain excess oil from it.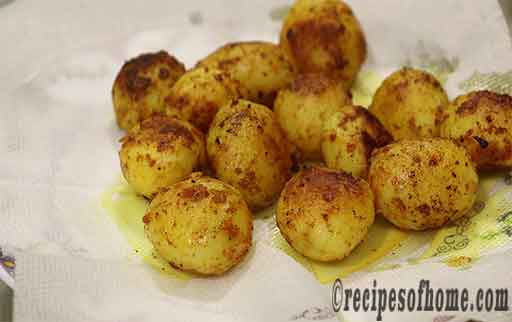 Masala for punjabi dum aloo
1. Now for making masala for punjabi dum aloo heat 3 tbsp oil in a pan.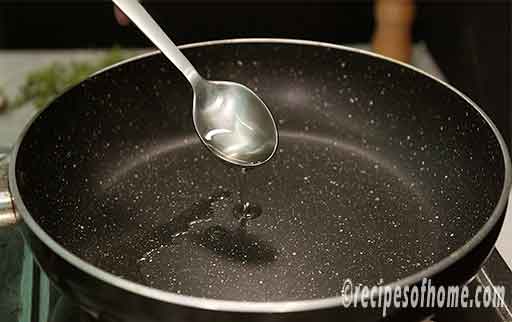 2. Then add 150 grams of chopped onions and saute for at least 3 to 4 min in medium flame until it becomes translucent.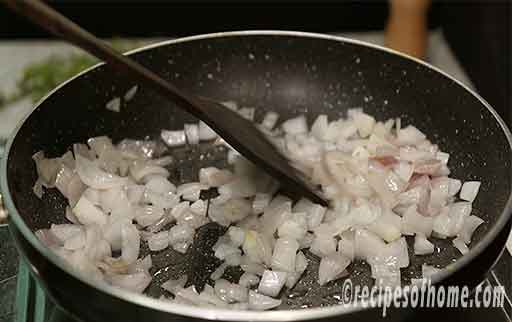 3. Next add 2 medium sizes deseeded chopped tomatoes, and saute them together further 3 min in medium flame.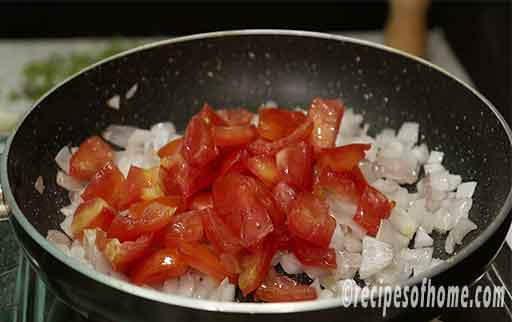 4. Furthermore add 1 tbsp ginger-garlic-chilli paste and saute some time until the raw smell completely disappears.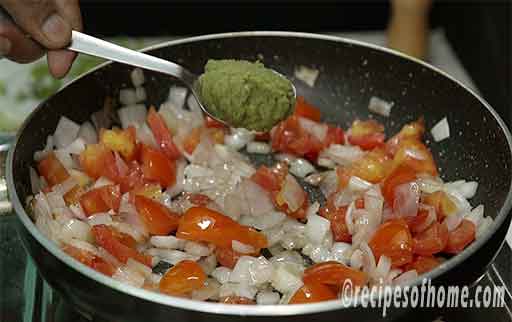 5. At this stage tomatoes become mushy now add 10 to 15 cashew nuts and mix all of them together.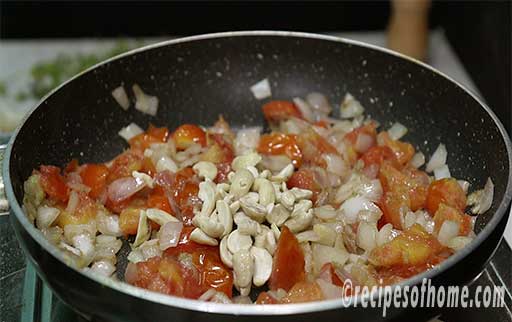 6. After that transferring this mixture to a blender, add a dash of water to it.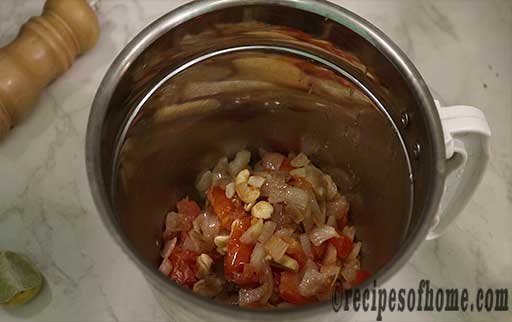 7. Now blend all of them together to make a smooth tomato-onion puree.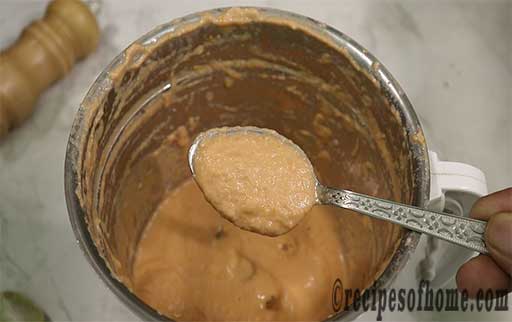 Cooking restaurant style dum aloo recipe
1. Now for cooking restaurant style dum aloo at first heat oil, in a pan, add some whole spices including 1 bay leaf, 2 to 3 green cardamom,2 to 3 cloves,1 tsp cumin seed,2 to 3 chopped green chili,sauté all of them together for 1 to 2 min in medium to a low flame.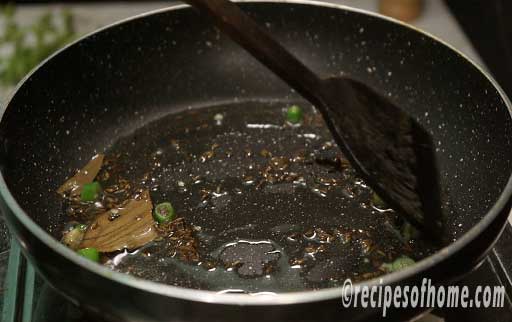 . 
2. Now, pour tomato-onion puree and sauté for at least 3 to 4 min on medium to low flame.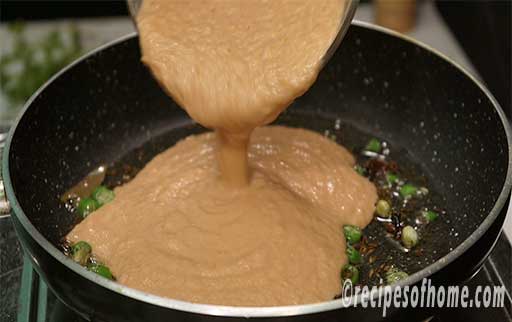 3. At this stage sprinkle 1 tsp salt,1/4 tsp turmeric powder,1 tsp red chili powder,1 tsp garam masala powder,1/4 tsp fennel seed powder, and 1 tsp coriander powder cook further 7 to 8 min until gravy thickens and leave sides of the pan.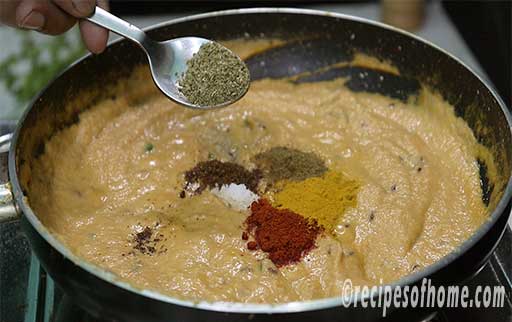 4. After that, add 60 grams of yogurt and sauté continuously for up to 2 to 3 min until it properly mixes with dum aloo masala otherwise curd starts curdling while simmering.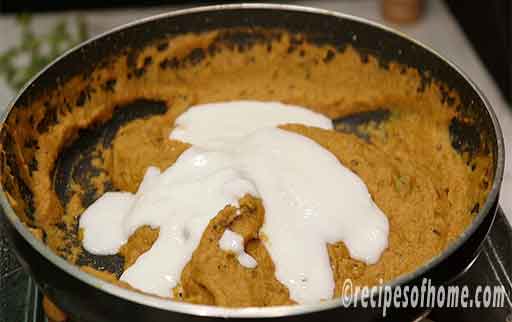 5. Furthermore pour water and mix all of the masalas together after that add fried potatoes, and gently mix all of them together.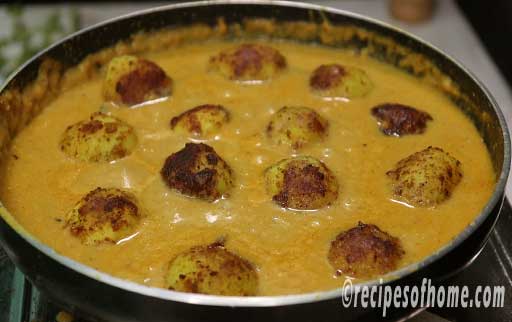 6. Now, cover the pan with a lid and give a dum cook for 10 to 12 min on low flame.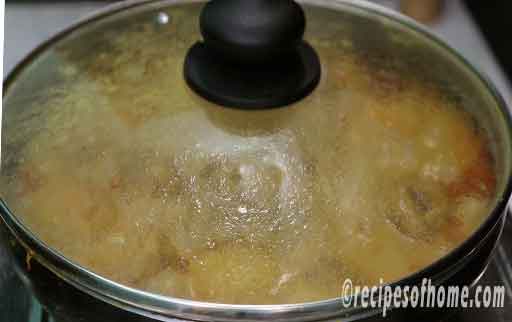 7. Finally check the taste of salt if needed add it now, also add 1 tsp Kasuri methi and 3 tbsp freshly chopped coriander leaves, and serve hot in this delicious dum aloo with naan, pulao, jeera rice.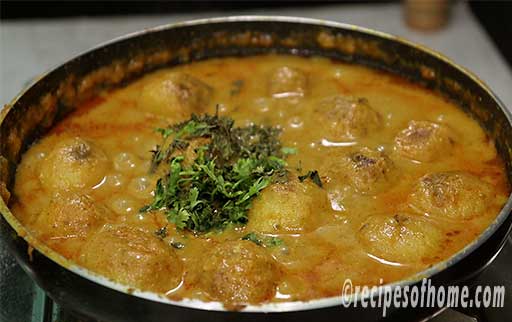 Dum Aloo Recipe Card
Here is a quick overview of all the punjabi dum aloo ingredients including quick step by step preparation of restaurant style dum aloo curry shown in the recipe card.
Take note of all ingredient lists.